Oh, Mamacita! Building a specialty food business at Mamacita's Empanadas
KootenayBiz chatted with Jess Paloposki about how she started and grew her business, Mamacita's Empanadas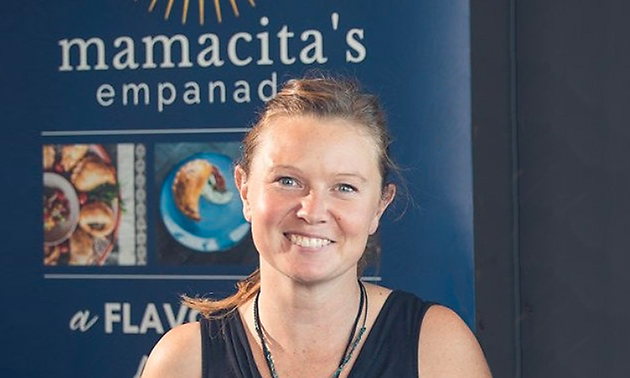 Mamacita's Empanadas was born out of necessity and the love of a good challenge.
When Jess Paloposki was laid off from her job working in environmental education with Parks Canada in 2020, she thought back to time spent living in her husband's home country of Argentina.
In South America, Paloposki and her husband/business partner Diego Castro had seen empanada sellers on almost every street corner. Inspired by these industrious entrepreneurs and without other work, Paloposki decided to offer some of her own homemade Argentine-style empanadas for sale through the online marketplace. She made a post and started taking orders from her home in Golden, B.C.
"Two days later, we had to make 900 empanadas," said Paloposki. "The community was just super supportive of that process for us. Diego and I were up all night making empanadas. It was December, so it was minus 35 outside and all the empanadas just stayed frozen outside on the front step and people came and grabbed their order. And so that's kind of how it started."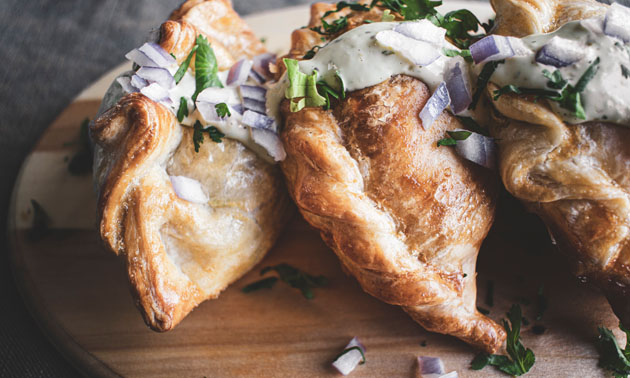 Sticking with the empanadas
Having come across a good idea, Paloposki had to make a decision whether to continue with the challenge of building an ethnic food business, or returning to the stability of her previous job.
With some support from a WorkBC program, she decided to keep on this exciting new path and make empanadas her permanent full-time pursuit. And with that, Mamacita's Empanadas became a Kootenay fixture.
"I just wanted to bring a little bit of the culture that I felt in Argentina and Chile back to our small town in Golden," said Paloposki, "and then that vision expanded to bring the Latino culture and food to more communities throughout the Columbia, Shuswap, and Kootenay area. So that's where we're at."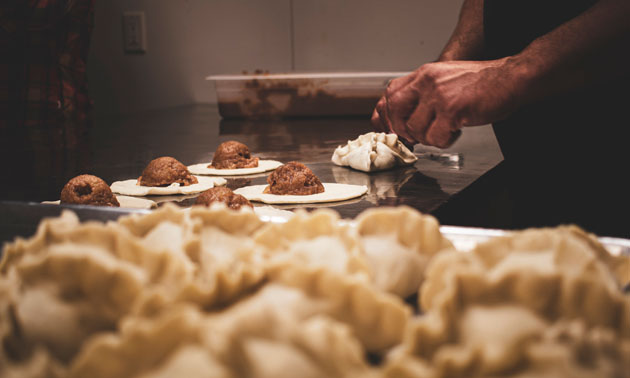 Many aspects of establishing a business
In most aspects of Mamacita's Empanadas, Paloposki relied on organic growth and word-of-mouth marketing from committed customers. At first, she was selling empanadas in paper bags from her own kitchen. Over time she moved to bags with stickers and, finally, the professional branded packaging that can be found at retailers today.
After selling empanadas off the front porch, Mamacita's expanded into farmers markets.
"I think the most effective advertising is in-store sampling and farmers markets," said Paloposki. "People actually like seeing our faces and sampling our product. I think that's the best and most effective advertising we've done. People don't necessarily know what an empanada is, and you don't really want to buy something when you don't know what it is."
Building into the customer base has paid off richly, with word-of-mouth being some of the best marketing Mamacita's Empanadas has enjoyed. The company also maintains a presence on Instagram and Facebook. They have also been a presence in trade fairs as they look to scale up.
"This whole thing's been pretty organic," said Paloposki, referring to her marketing and brand growth. "We're in stores because the stores have approached us. I'm not a salesperson, so I love when the stores approach us and just ask us to go in. That also means their customers have asked for us."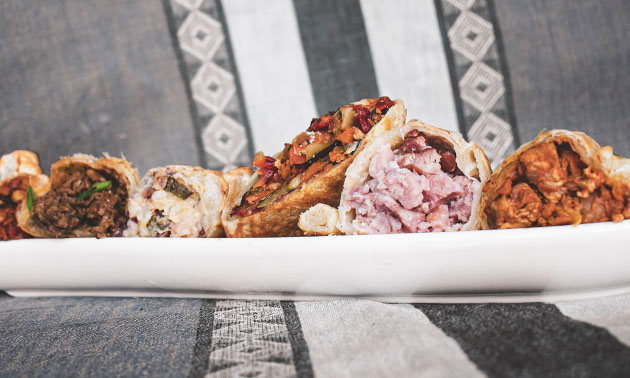 Sticking with the vision
Establishing a business in a small rural town has had challenges. Foremost, said Paloposki, has been finding a long-term space to lease for preparing the empanadas. Finding staff can also be difficult, as well as arranging for delivery of food products throughout the rural communities in the Kootenays.
Currently, Paloposki is working on her own at Mamacita's. She has slowed production for the summer while she deals with some of the struggles that have come up. She has also been accepted to the Ella Ascend Accelerator Program through York University. This is a four-month program, which she said has been extremely helpful in helping her personal growth and working towards continued expansion of her company.
More great empanadas to come
When she moves the business forward in the coming months, Paloposki is looking to expand their packaged empanadas into more stores. She is also expecting to hold pop-up shops where the empanadas will be sold hot and ready for people to eat on the go. This concept will first be available at farmers markets alongside the frozen packages for customers to take home.
Paloposki started this business for the challenge, and three years in she is still finding plenty of ways to focus on the joy of growing, learning and challenging herself. She has also found that there is something deeply satisfying about expanding horizons and feeding people handmade food that comes from a place of authenticity.
"I do this because I want to bring friends and family together over good food and share those stories," she said. "And whether they've ever had an empanada before, or they're trying it for the first time . . . I just picture people standing around a fire or hanging out and having an empanada."