New ED for Golden, B.C., chamber
Shawn Bethune focuses on providing chamber members in Golden with a voice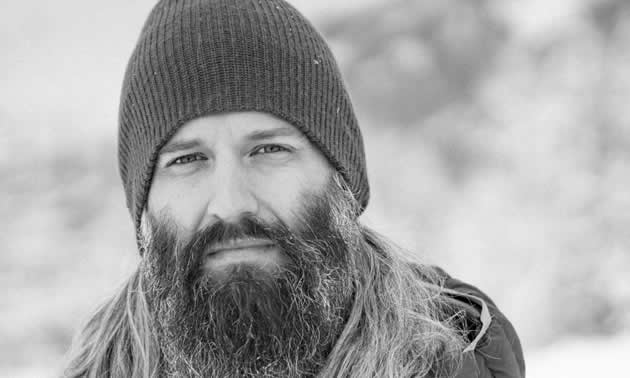 In February of this year, Shawn Bethune became the executive director of the Kicking Horse Country Chamber of Commerce (KHCCC) in Golden, B.C. We asked Bethune what strengths he brings to the chamber administration and what his day-to-day challenges are.
"Having been in business myself," he said, "I know what it's like to be an entrepreneur, and I can relate to our member businesses. In a smaller organization like this one, you need to be strong in a lot of aspects, so having a broad experience in business—being a generalist rather than a specialist—helps me in this position."
Bethune is the only paid staff at the Kicking Horse Country chamber, which has 235 members—a healthy number for a town with a population that hovers at around 4,000. Bethune does it all—advocating at town council meetings, bringing new policies forward at the B.C. chamber level, doing the books, arranging networking events and much more. Finding time to do everything that's needed is a challenge.
"It's great that we have a very strong board," Bethune said. "They are very supportive in every way they can be. Our Community Excellence Awards are coming up in the fall—this will be the first one I've had to organize, and I'm counting on the board's support."
A look at the big issues
Bethune spoke with us about the main challenge facing the business sector in Golden and many resort communities: the interlinked shortages in both housing and the labour market.
"The large concern for businesses," Bethune said, "is finding and retaining employees and having affordable places for them to live, especially for our seasonal workers. People need to have housing they can afford at their current income level—that makes for a stable labour pool."
The labour shortage is critical for a lot of businesses, and it's frustrating. There's work available, and there are people who are ready to take on the work, but there's nowhere for them to live.
"It's a fundamental failing," said Bethune. "Responsible management of this situation is a priority for every resort town, and the onus is not on homeowners alone to solve."
Bethune suggests looking at ways to encourage property development that's specifically for long-term rental. Perhaps, in order to ease the burden of investment and the need for a quick financial return, developers could form partnerships on specific projects. Investment in rental housing projects needs to make financial sense for the investors.
This is a province-wide problem, and there are many people and organizations in B.C. working to find solutions, but there's no quick fix. Locally, the KHCCC supports the efforts of the Golden Community Social Services Co-Op in working toward resolving—or at least easing—the housing squeeze.