Larch Landscape Architecture + Authentic Mountain Design mimics natural beauty in Golden, B.C.
Focusing on sustainable landscaping techniques makes all the difference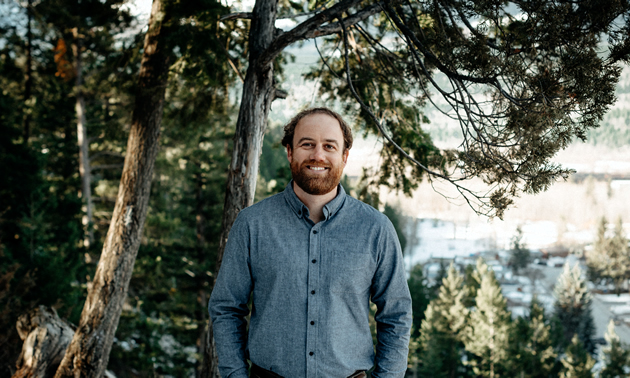 Larch Landscape Architecture + Authentic Mountain Design is based in beautiful Golden, B.C. The firm, started by Jason Jones in 2015, specializes in landscape architecture, environmental planning and design, and urban design. Larch focuses on how to appropriately apply these disciplines within the mountain landscape and communities to maintain authenticity and enrich the unique sense of place. The firm also employs environmentally sustainable techniques to beautify the already-picturesque landscape of Golden.
"Larch came about because I had previously worked in various design firms and wanted to start my own company and live in the mountains," said Jones. "The larch is my favourite tree and known for its brilliant fall colours. The western and subalpine larch are indigenous to Golden and the Kootenay area. It is also a sneaky play on words being a landscape architecture firm."
Larch's many branches
The firm thrives in a collaborative environment that has a strategic network of expert, nimble firms throughout Western Canada. This network enables Larch to serve Interior B.C. municipalities and communities, offering services that rival that of larger firms based in cities.
"Our ability to tap into local knowledge and expertise and to translate that into design is what really sets us apart," said Jones.
Some notable projects Larch has played a key role in include:
Whitetooth Brewing Company's patio space and adjacent streetscape
the Regional Trail Strategy for Golden and Area A
Golden's future community disc golf course.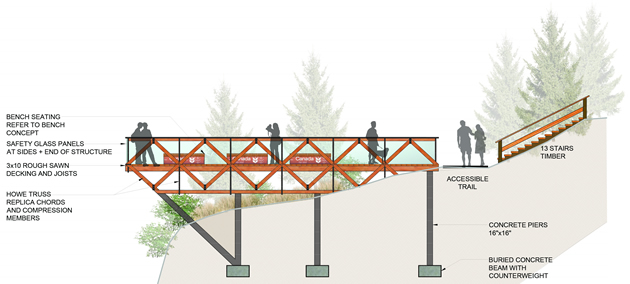 "The Whitetooth Brewing Company has become a community hub for its great beer and high-quality public space. The large patio area that often hosts music while locals and visitors enjoy the delicious beer offers spectacular mountain views," Jones said. "The Regional Trail Strategy for Golden and Area A is a community- and stakeholder-driven approach to strategic trail planning for both motorized and non-motorized trails throughout Golden and Area A. It will cover 13,735 square kilometres (5,300 square miles) and be surrounded by five national parks.
"Larch is currently working with the Town of Golden and the Crux Initiative Society to create a community disc golf course that is fun and appeals to all ages and ability levels."
The main obstacle Jones has had to faced while forming Larch is that the field of landscape architecture is still a fairly new concept to some.
"Municipalities and businesses are beginning to recognize the value and long-term benefits that come from working with an innovative, local planning and design firm," said Jones.
"The community of Golden is incredible. It has tremendous opportunity to evolve in an innovative, sustainable and thoughtful manner while learning from some of the difficulties other mountain communities have experienced. I want LARCH to be a part of that positive community growth."
To learn more about Larch Landscape Architecture + Authentic Mountain Design and how the firm can make your next outdoor project beautiful, visit Larch's website.