Good news from Golden
More tourists, more building starts, more jobs and more grants—it's all happening in Golden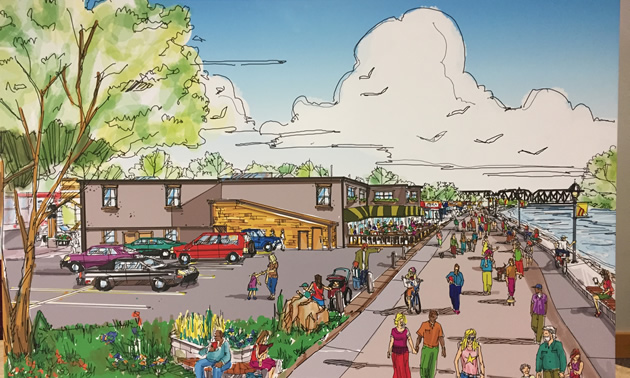 This winter, Golden, B.C., had almost as many tourists stop by as it did in the near-record summer of 2017. Capping off the season, the Freeride World Tour stopped at Kicking Horse Mountain Resort in early February. The planned one-day stop was extended to an unplanned second day of events there, adding to the excellent, world-class reputation of Kicking Horse.
Approximately 1,200 people attended Golden's annual Masque Parade in mid-February. The creativity and community engagement during the event are well demonstrated in the video clips on the website.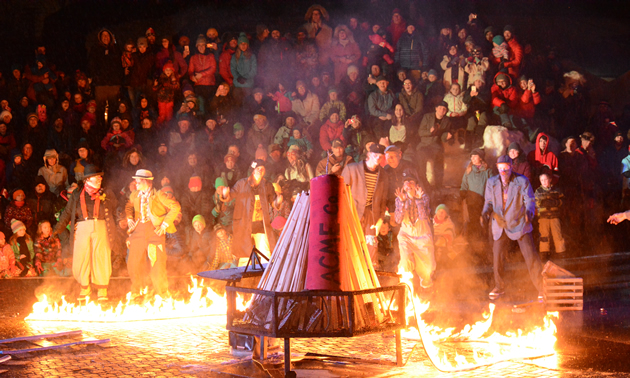 The community of Golden now moves toward its traditionally "busy" season, looking forward to summer events promoted by Tourism Golden.
Check the Tourism Golden events calendar for more events as the season progresses.
The promising state of housing
"In 2016 building stats continue to rise to pre-2008 levels," said Golden's mayor, Ron Oszust. "And for 2017 our stats were even higher. There were 33 housing starts in 2016 and 58 starts in 2017, which is great news."
In a housing market where there are almost no vacancies, new housing developments are wonderful news. Construction is well underway on Phase 1 of a two-phase condominium development called Rocky Pointe. The plan is for a total of 36 units, with 18 per building, and those units are offered for sale.
Another development, Oso, is in the permitting stage, and will consist of 48 condominium rental units, which are also much needed in Golden.
Grants granted
On March 9, 2018, the Town of Golden announced that it has received the largest single infrastructure-based grant—$5.87 million—in its history, enabling it to proceed with a long-sought upgrade to the Kicking Horse River dike, in compliance with provincial safety requirements. This funding comes from the federal Gas Tax Fund.
"Town Council has spent years lobbying higher levels of government for assistance in meeting the new realities for flood protection," said Oszust. "Apart from our identified core infrastructure targets elsewhere in the community, this has always represented our number one public safety project for Golden, and we are immensely pleased to now be able to address this long-standing priority."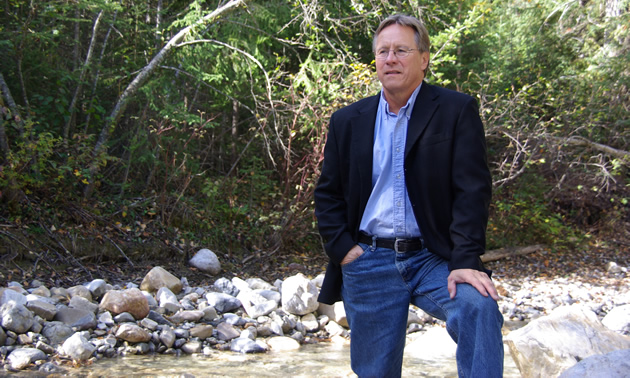 An additional grant of $80,000 was awarded by the Gas Tax Fund for ongoing asset management planning work. More details about the grants are on the Town of Golden website.
"We have a list of 19 infrastructure rehabilitation projects that we've identified and done costing on," Oszust said. "As mayor and council we're riding on the shirttails of previous councils and administrations that set the foundation, and we continue in that direction. We're looking for funding opportunities because the cost is so large that there's no way that housing taxes can cover it."
Industry expansion
Northern Silica Corp., the owners of the Mount Moberly mine just north of Golden, has plans to increase production with a $55-million expansion. High quality silica has been extracted out of the mine since 1978.
"On the mining end, that will mean an additional 20 jobs or more," said Oszust, "and on the processing end that will mean an additional 30 or more jobs. These are good-paying, family-supporting jobs for the community. The construction started about two years ago, and they figure they should go into production this fall."
Grassroots support
"There's so much pride and excitement, such a strong sense of place, among the residents here," said Oszust. "We have lots of good people in the community who are working at economic development from the grassroots up. They see something that needs doing and they roll up their sleeves and get it done."