Get going to Golden's new Go-Lab Co-working Space
Get excited, extrovert entrepreneurs, there's a new place to collaborate in Golden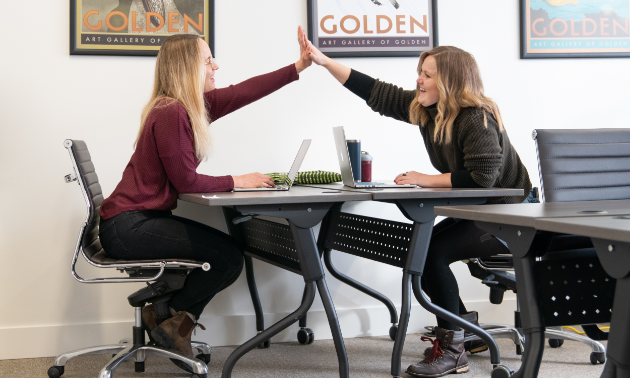 Entrepreneurs are a gutsy bunch. Making a go of it on your own has its upsides, sure, but every now and then you're going to need some real human interaction. And, no, griping to the cat about mediocre coffee doesn't count.
"Entrepreneurship can be a lonely career path, so we want people to feel free to visit and share stories together," said Marloes van Lent, founder and owner of Go-Lab Co-working Space in Golden. "Our target market is the entrepreneurial nomad, the working from home mom, the coffee shop worker and small businesses that aren't big enough yet to have their own office."
If that sounds like you, then you're in luck. Thanks to the recently opened Go-Lab Co-working Space, you no longer have to fly solo all day every day. The shared office space has created a community by providing inspiration, connection and workspace for innovative local and visiting entrepreneurs. The business offers a range of options, including a lounge, flex desks, and meeting rooms with big screens for presentations.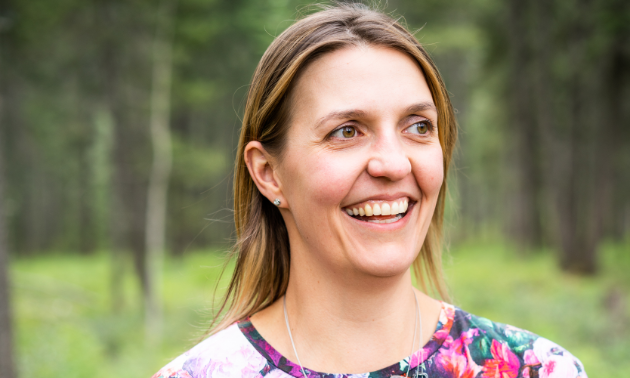 "It's a functional and professional environment for productive work and also an opportunity to be a part of the community of Golden—one of the most welcoming towns to be in," said van Lent. "You might meet a new friend or business partner, a puppy from the vet clinic down the hall or nail that presentation you've been working on forever."
With all that interaction going on, you might wonder how you're going to get any independent work done. Fortunately, Go-Lab encourages a balance between focused silent work at hot desks and social opportunities that bring people together. The kitchen/lounge area provides a relaxed atmosphere and is the best place for side conversations and coffee breaks, whereas the courtroom serves as the main co-working space.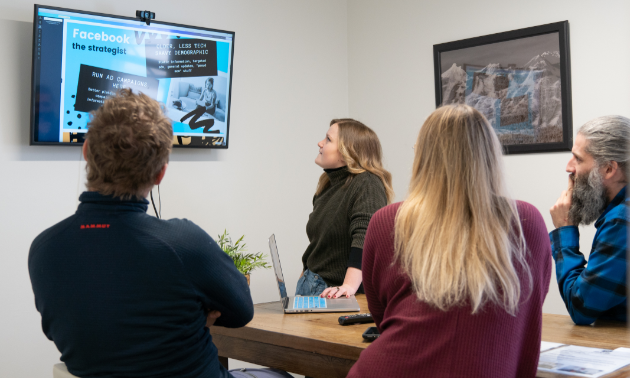 As Go-Lab continues to grow, there will be regular member meetups, such as weekly coffee meetings and ski days with all tenants in the building. Van Lent is also planning presentations and network evenings in collaboration with the Kicking Horse Chamber of Commerce (where she is a board member).
"I've been to many other co-working spaces in the last few years and love the concept," van Lent said. "I think it's becoming a standard service a town needs to offer. I've seen how entrepreneurial this community is. Having a place to bring people together and grow as a community makes me very excited!"