Forging a sisterhood on mountain bikes in the Kootenays
The owner of Shred Sisters came all the way across Canada to teach mountain biking to like-minded women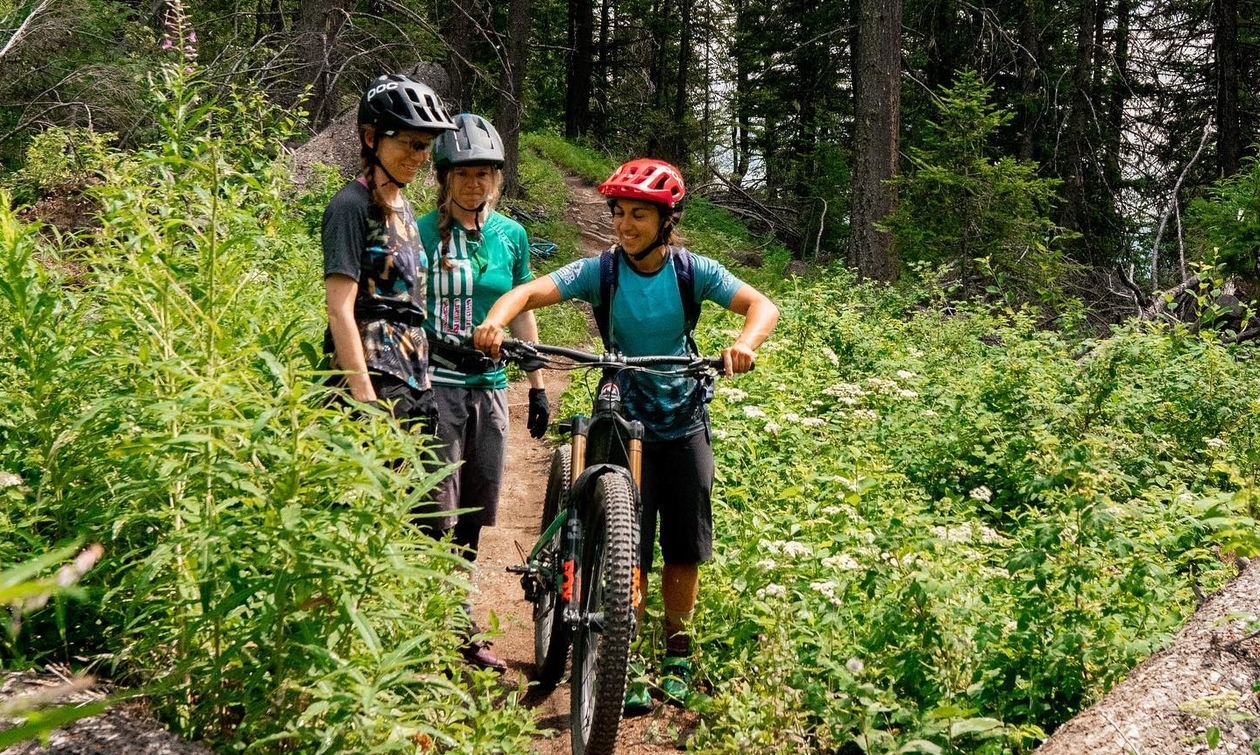 Audrey Duval is the entrepreneur behind Shred Sisters—a company that teaches clients mountain biking skills in a supportive, community environment. All of the programs are led by women, and only women can participate.
While Duval operates her business out of Golden, B.C., there are Shred Sister locations in Bragg Creek, Calgary, Canmore, Cranbrook, Hinton, Invermere, Kimberley and Revelstoke as well.
There are Shred Sisters programs for all levels of rider—from beginner to advanced. They are designed with all different learning styles in mind, and there are various options to suit your schedule—including weekend workshops, three-hour or full-day clinics, and five-week programs for more intensive learning. There are even classes on fat bikes for winter riding or e-biking in the mountains. Lessons can be conducted in a private setting, although many women enjoy the camaraderie of the group lessons.
We asked Duval a few questions about her business and upcoming plans:
When did you decide to start Shred Sisters, and what was your motivating factor?
2015 is when Shred Sisters was created. A few years prior to that I was teaching a ladies-only program and weekend retreat that included mountain biking and yoga.
I enjoyed it so much that I wanted to be able to do this full time. I also had a friend who wanted to teach, and as an entrepreneur I felt like I had to do this. Opening Shred Sisters was the next progression.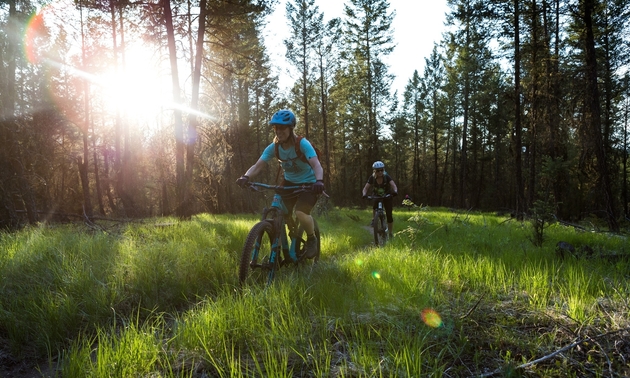 - Photo courtesy Shred Sisters
What inspired you to move from Quebec to the Kootenays, and where is your home base?
In 2007, I was taking a break from school and decided to come out west to learn English and follow my ski passion.
Kicking Horse was the first ski hill I skied at when I moved out west, and I totally fell in love with the mountain. Since it was mid-March and the season was finishing, I ended up in the Bow Valley, which was home for seven years. Then Golden drew me back—I moved there back in 2014 and couldn't be happier with the move.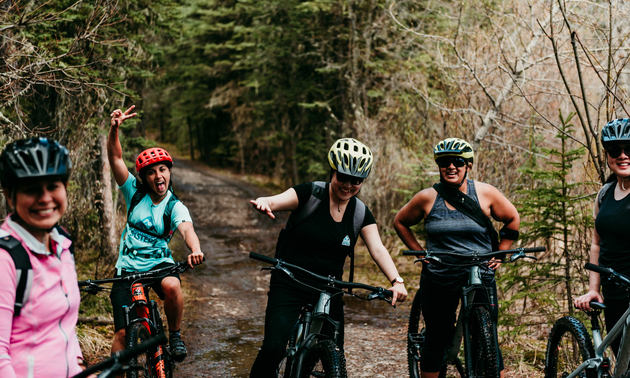 - Photo courtesy Shred Sisters
How does this company allow you to empower other women?
There are many levels. First the participants—being in a women's-only program allows them to shine. They feel safe and supported by the coach and their peers to try new things. There are also many correlations with other things in life. I think offering this allows women to share things they wouldn't otherwise, to learn to be ok with not doing something, to be gentle on themselves or to push through their fear.
Second is the coach. Offering a place that teaches a sport to women only creates a special environment where everyone can shine. Coaches create opportunities for women to share their passion with other like-minded ladies. We offer coaches the option to teach all levels.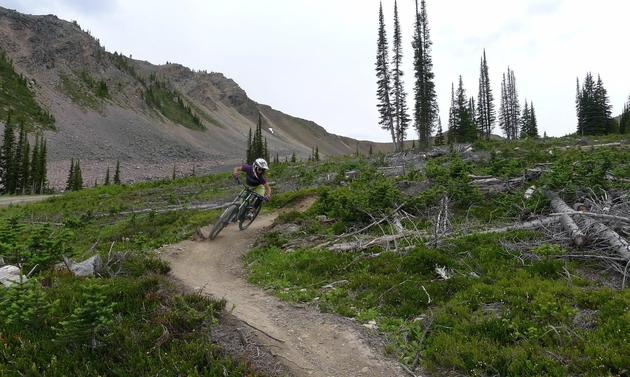 - Photo courtesy Shred Sisters
Did you encounter business challenges relating to COVID-19?
So many! The constantly changing rules and the uncertainty they brought were a nightmare!
What do you consider to be your No. 1 goal for the future?
This year is all about creating a better platform for our coaches by offering more training opportunities. I love the business and growing is a good thing but not at the detriment of decreasing the quality of the services. The business was built on word of mouth, and we want to keep growing organically. It's important for me to have the right team of coaches. It's all about the people—sometimes the hardest part is saying no.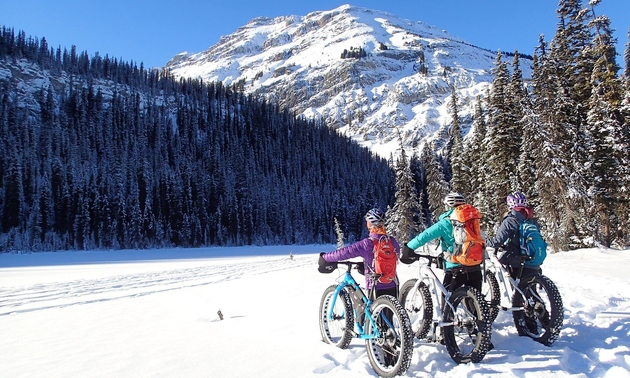 - Photo courtesy Shred Sisters
Is there anything else you would like our readers to know?
If you are intimidated by the sport, get yourself into one of our programs.