Creative support from Tourism Golden
The media has discovered Golden, B.C., and they love it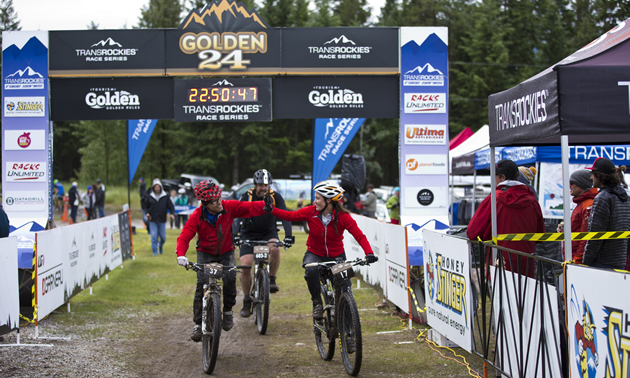 The small tourism marketing organization in Golden, B.C., is spreading the word about the area's all-season adventure-style recreation, gaining it some remarkable exposure.
In May 2015, Andy Brown joined Tourism Golden as social media and communications co-ordinator. His main focus is relationships with travel media, and his approach is to engage the interest of the media with story ideas while featuring activities and events that support Golden's tourism economy.
"One thing we have going for our town is that everyone is so nice and inviting and willing to help," said Brown. "It makes it easy for us, when we're organizing an event, to know that we have such an on-board community and so many ambassadors.
"The great reason to base your vacation in Golden is that it's so close to six national parks. We have a lot of activities available right here and lots more within less than a two-hour drive."
The results of Brown's work, paired with that of Joanne Sweeting, executive director of Tourism Golden, have been excellent. Golden has hosted dozens of media personnel and had significant media coverage in the past year. Tourism Golden's social media numbers are through the roof and web traffic is up by as much as 80 per cent.
"We finished our last fiscal year with the MRDT (Municipal & Regional District Tax program) revenues up by 23 per cent," said Sweeting. "That revenue also represented an overall increase of over 70 per cent since 2012, showing a continuing trend of increasing visiting over a four-year period, rather than a jump in one year."
In an important public relations score, Golden hosted 22 representatives of the west chapter of the North American Snowsports Journalists Association for five days in January 2016. The journalists enjoyed skiing at Kicking Horse Mountain Resort and had easy access to Panorama, Revelstoke, Lake Louise and Banff.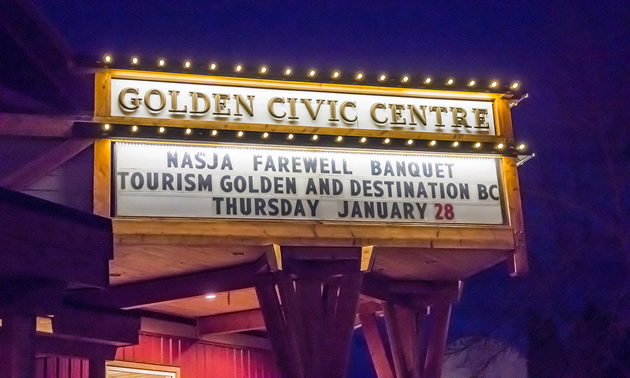 "We offered them snowmobiling, snowshoeing, cross-country skiing and even a taste of the backcountry," Sweeting said. "Purcell Mountain Lodge took a small group of media up by helicopter so that they could get a taste of the backcountry. Global TV was part of that trip, so we got some immediate feedback."
The journalists were treated to a welcome reception, a dine-around-town evening and a farewell dinner. They reciprocated with praise—in writing—for the outstanding snowsport amenities, the warm and welcoming community and rgw high calibre of food available in this small, remote town. (A perusal of TripAdvisor reveals that Golden has at least 40 eateries, 16 of which have garnered TripAdvisor's Certificate of Excellence and at least four stars.)
"At the farewell dinner," said Sweeting, "the journalists had the opportunity to mix and mingle with our tourism stakeholders, town dignitaries and representatives from key organizations, and hear some of their stories."
Sweeting said the focus on PR and media relations resulted in Golden being featured in high-profile publications including British Columbia Magazine, Canadian Geographic magazine, Explore Magazine, Westworld and the Globe and Mail travel section.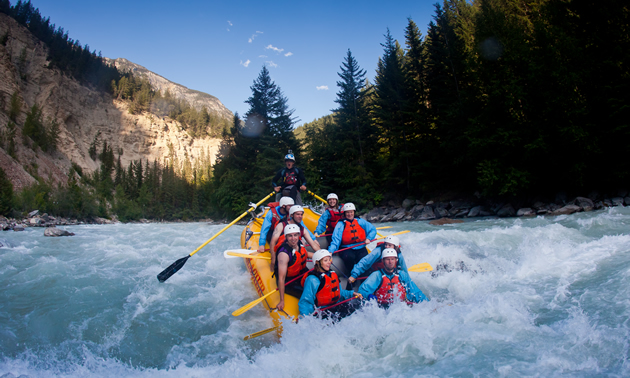 Events in the summer of 2016 reflect the growing enthusiasm of Golden's visitors:
The third annual Golden Mountain Festival took place on the May long weekend, and despite wet weather, local accommodators reported no vacancies.
The first Golden 24—a 24-hour mountain bike race—was held on June 18 and 19 in partnership with race originator, TransRockies. "They were amazed," said Sweeting. "They hoped for 200 riders and actually had 400, again in spite of the weather."
Golden's Mount 7 is a mecca for hang-gliders and paragliders, offering a unique adventure and spectacular aerial views of several mountain ranges and the Columbia Valley wetlands. The Willi Mueller XC Challenge had a record 130 participants in its annual July event this year.
TransRockies' Single Track Six bike race pedalled through Fernie, Cranbrook and Kimberley, and finished in Golden on Thursday, July 28. Many of the 300-plus participants from 20 or more countries remained in Golden to enjoy the weekend. "The accommodators and the restaurants were really busy," said Brown. "A lot of the competitors come with their families, which is great for us."
Golden Sound Fest—dubbed a "block party"—takes place in August with approximately 15 bands playing music at various venues in the community.
The Golden Ultra, a trail running race, is scheduled for mid-September.
In addition, the Kicking Horse River is an exciting playground for whitewater enthusiasts, and the Columbia Valley south of Golden provides more than 15,000 hectares of wetlands to be explored. Visitors can also experience interaction with wolves at the Northern Lights Wolf Centre.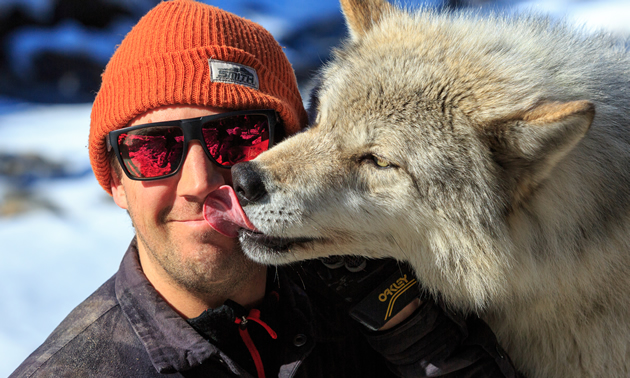 "PR is a slow burn," Sweeting said. "You can spend the effort and the money on PR for an event one year and possibly not see the benefits until the same event next year. PR isn't just the media—it's your customers and the stakeholders as well. PR is one of our biggest budget lines and it's bringing in some great results."