Cryptocurrency comes to the Kootenays
Part I. Tracking the West Kootenay bitcoin boom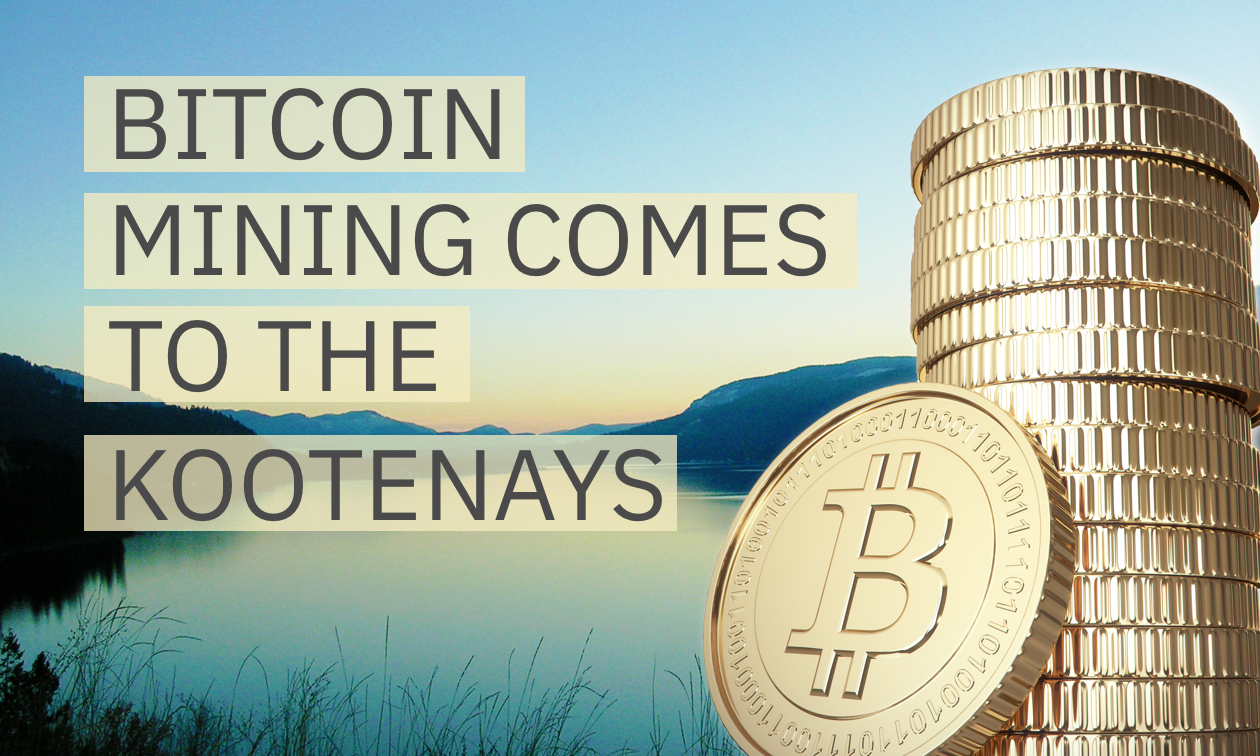 There is a boom in the Kootenay mining sector these days and it has nothing to do with traditional prospecting or extraction of valuable minerals like gold, silver, coal or copper from the earth. Yes, there are bitcoins in them thar' hills!
If you read between the lines of various corporate reports, Internet sites, investment newsletters, media reports and security filings, the West Kootenay—and specifically the Trail and Christina Lake areas—are burgeoning hot beds for cryptocurrency blockchain companies, commonly referred to as crypto or bitcoin miners.
One such company is Vancouver-based DMG Blockchain Solutions. The company operates out of a nondescript office located at Suite 400, 1090 Homer Street, Vancouver, B.C. DMG Blockchain Solutions bills itself as a diversified blockchain and cryptocurrency company that manages, operates and develops end-to-end digital solutions to monetize the blockchain ecosystem.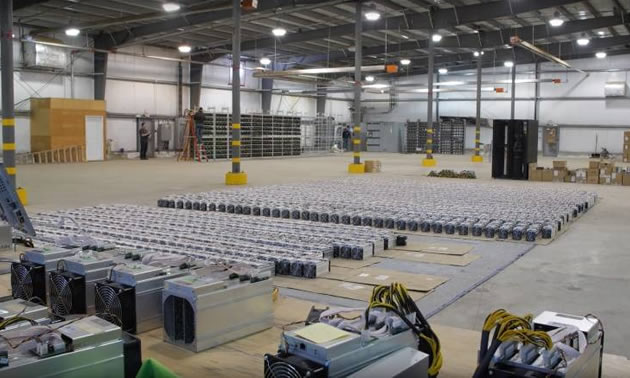 According to the company's website, DMG concentrates on two main areas: mining public blockchains and applying permissioned blockchain technology to address the fraud and friction that hinders the movement of value through the world's supply chains.
Chief executive officer is Dan Reitzik, Sheldon Bennett is the chief operating officer, and Chris Filiatrault is a company co-founder and director. Other key executives and employees include: Steven Eliscu, EVP corporate development; Danny Yang, chief technology officer; Simon Padgett, forensics, director; Ryan Cheug, chief financial officer; Timothy Eller, data science; Alex Bosworth, product developer; Adrian Glover, software engineering; and Paul Wadsworth, technical director.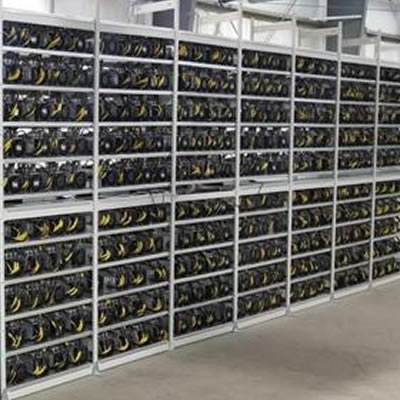 The company states, "DMG intends to be the global leader in bitcoin mine hosting - Mining as a Service (MaaS), bitcoin mining, blockchain forensics/analytics, and blockchain platform development."
DMG is a publicly traded company on TSX Venture exchange, which saw its stock value soar over 500 per cent from its usual benchmark around 0.31 to a high of $1.98 per share in mid-February 2018. The stock has since returned to around 0.47. The company's 52-week low has been 0.17, and, as stated, the high was recently $1.98 per share. The company was recently in the news when it released a new product called BitScore. A bitcoin is currently valued at around C$10,000.
In February of this year, DMG issued the following press release, though not identifying the location of its crypto mine facilities:
Key highlights
Flagship facility will make it one of the largest crypto mining facilities in North America with expected power capacity of up to 85 megawatts
40 megawatts of near-term power capacity planned to be online mid-year
Mining facility to accommodate additional Mining-as-a-Service (MaaS) customers as well as DMG's own mining and address substantial demand from Asia
VANCOUVER, British Columbia, Feb. 26, 2018 (GLOBE NEWSWIRE) -- DMG Blockchain Solutions Inc. (TSX-V:DMGI) ("DMG" or the "Company") is pleased to announce that Phase 1 of its state-of-the-art cryptocurrency mining facility is nearly complete and ready to add power as well as infrastructure for more capacity for cryptocurrency miners. DMG's facility is expected to accommodate a total power capacity of up to 85 megawatts with near-term expectations of 40 megawatts by mid-2018.
DMG's crypto mining facilities and power access will be used for its Mining-as-a-Service (MaaS) clients and for DMG's own use. This hybrid approach allows DMG to scale at a faster pace than a pure mining model, optimizing the use of its recently raised capital - it balances the capital requirements and high returns of the traditional mining model with the low capital intensity and calculable revenue generation of the MaaS model.
"DMG's team has extensive experience working on industrial scale cryptocurrency mining and blockchain projects. Together with experienced local partners, we have access to the personnel, expertise, equipment, and power to expand our flagship facility to accommodate more miners for our MaaS customers and for ourselves," said Daniel Reitzik, CEO and Director of DMG.
Sheldon Bennett, DMG's COO added, "We believe this new facility will not only be one of the largest in North America in terms of electrical power capacity, but also it will employ proven technologies to improve the efficiency of mining. The collective support from local government, specialized contractors and British Columbia's power providers has helped greatly to expedite this large project."
So what is "bitcoin mining" you ask? According to the website Investopedia, "Bitcoin mining is the process by which transactions are verified and added to the public ledger, known as the block chain, and also the means through which new bitcoin are released. . . . The mining process involves compiling recent transactions into blocks and trying to solve a computationally difficult puzzle. The participant who first solves the puzzle gets to place the next block on the block chain and claim the rewards. The rewards, which incentivize mining, are both the transaction fees associated with the transactions compiled in the block as well as newly released bitcoin."
Investopedia continues, "In addition to being the means of generating new bitcoin, bitcoin mining creates the blockchain that verifies bitcoin transactions. The block reward is gleaned by placing a new block on the blockchain, which acts as an advancing public ledger of verified transaction. This is an essential function for bitcoin's operation as it enables the currency to be safely and predictably created without the centralized regulation in the form of a bank or federal government. Blocks must to be validated by a proof-of-work (Bitcoin uses Hashcash), which can only be obtained by expending a great deal of processing power. Once a block is obtained a message is broadcast to the mining network and verified by all recipients."
Wikipedia further explains, "Bitcoin is a cryptocurrency and worldwide payment system. It is the first decentralized digital currency, as the system works without a central bank or single administrator. The network is peer-to-peer and transactions take place between users directly, without an intermediary. These transactions are verified by network nodes through the use of cryptography and recorded in a public distributed ledger called a blockchain. Bitcoin was invented by an unknown person or group of people under the name Satoshi Nakamoto and released as open-source software in 2009."