KORE Outdoor Rec-Tech Summit, October 19-21 in Kimberley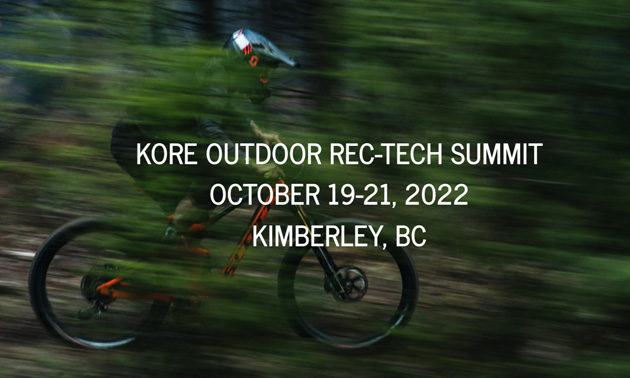 Calling all creators, innovators, adventure seekers and people who don't know the meaning of the word "can't". The Kootenay Outdoor Recreation Enterprise (KORE) Outdoor Rec-Tech Summit is Canada's first-ever conference dedicated to the outdoor rec-tech manufacturing and product design sector. The summit will be held October 19-21, 2022 at the Kimberley Alpine Resort's Conference Centre in the East Kootenay region of British Columbia and there will be an optional "stay and play" day on the 22nd for those who would like to explore and recreate.
Industry thought leaders and speakers will be giving presentations throughout the event and anybody interested in outdoor rec-tech manufacturing and product design in British Columbia, Alberta, Pacific Northwest and the U.S. Western States are invited to attend.
The Summit's content themes include:
Sustainability & circular economy
Reshoring manufacturing in B.C.
Supply chain security
Product innovation
E-Rec Tech
Academic and industry collaboration
Sector network development
Product launch case studies
Financing alternatives
Research and innovation
Outdoor recreation economy
KORE is a Kootenay-based, non-profit, grassroots organization dedicated to makers and creators in the outdoor manufacturing sector. "It's the craft gear from here."