Kootenay Coffee Festival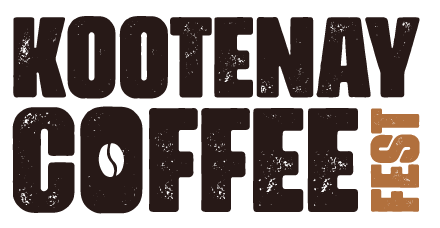 The first annual Kootenay Coffee Fest is coming on September 17, 2022. This one-day event will provide an opportunity for coffee roasters from the East and West Kootenays to showcase and sell their products in a celebratory atmosphere. The festival will be a fun-filled, family event and will also include local bakers, artisans, performers/artists, chocolatiers, food trucks and community organizations.
As part of the festival, a Battle of the Roasters will be held as a friendly competition that will give the public the opportunity to vote for their favourite roaster in various categories. Winning roasters will be rewarded with prizes! Kootenay Coffee Fest branded sample-sized coffee mugs, 1-2 ounces, will prompt festival goers to taste complimentary coffees offered by the roasters, with an opportunity to vote on their favourite flavour and purchase coffee beans.
If you are an independently owned coffee roaster in the East or West Kootenays - apply now.
The Trail & District Chamber of Commerce, in partnership with the City of Trail, Trail & District Arts Council, Trail & District Public Library, and local business owners is making this event possible. The Trail & District Arts Council is coordinating entertainment for the festival by showcasing local visual and performing artists sprinkled throughout the festival strip. The Trail & District Public Library is at the helm of the kids education and entertainment in the new Riverfront Centre along Esplanade Avenue. The City of Trail will invite community and non-profit organizations to host information and game booths while also providing operational support to the festival.