Join the 44th Annual Fernie Griz Days celebration - virtually!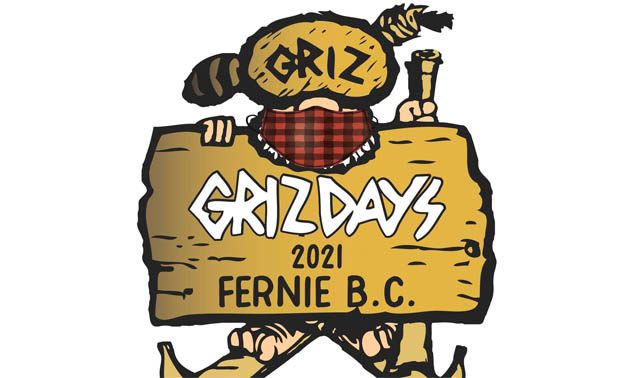 Fernie's beloved winter festival Griz Days will be celebrating its 44th year the first weekend of March, but in a completely different format due to the ongoing COVID-19 pandemic. All activities planned will be either completely virtual (streaming Griz Days video content to people at home) or self-guided, COVID-safe activities people can enjoy while keeping it local with their household. This year's annual Griz Days celebration has been entirely reimagined to avoid any in-person gatherings outside of households as we all continue our efforts to keep Fernie safe during the pandemic.
Planned virtual events include the streaming of pre-recorded Extreme Griz content, a short documentary about the history of Griz Days, and a virtual Francofest concert.
There will also be self-guided activities around the community (designed to avoid gatherings of any kind) including: a drive-through Griz Days float display (household must stay in vehicle at all times), high-altitude fireworks display set to soundtrack simulcast on The Drive FM (visible from all over Fernie no matter where you live), a special Griz edition of the 'Moose on The Loose' scavenger hunt by the Fernie Arts Station, a story walk by the Fernie Heritage Library, and physically distanced sightings of the Griz himself at Fernie Alpine Resort.
For more information, please visit the Griz Days Festival website.