College of the Rockies 2020 Career and Job Fair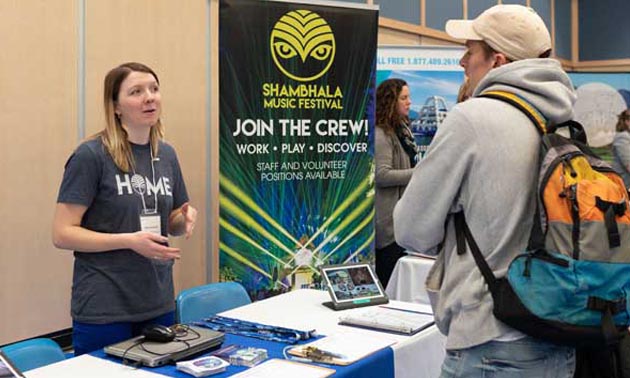 Join us at the 2020 College of the Rockies Career and Job Fair, March 4, 2020 from 11:30 am - 3:00 pm
Discover your opportunities at the largest Career and Job Fair in the East Kootenays!
Research the companies you want to connect with; visit their websites and the College job board for postings ahead of time.
This event is free for community members, College of the Rockies students, and high school students to attend.
Enter to win great door prizes!
Summer Job Alley:
This is your opportunity to meet with local businesses actively looking to find staff for summer employment – bring your resume!
Exhibitors:
To register as an exhibitor or for more info, please visit: cotr.ca/careerfair
Thank you to everyone who attended the 2019 Career & Job Fair. It was our most successful yet, with more than 50 exhibitors and over 900 people attending!