Canadian International Student Mine Rescue Competition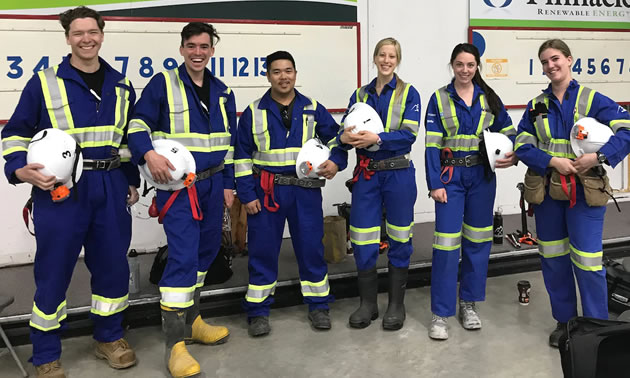 Mining can be a dangerous industry. To help ensure the safety of workers and property, underground and surface mine sites in Canada are required to have a team of mine rescue personnel on site at all times. These emergency response teams are composed of members who work at the mine and have undergone specialized training in first aid, fire fighting and other search and rescue techniques.
The first of its kind in Canada, the University of British Columbia is hosting the International Student Mine Rescue competition, held from February 20 - 21, 2020. With support from the University of Alberta and Laurentian University, the competition will have five competitive challenges for mine engineering students from around the world to test their skills.
Challenges will test students' abilities in real-world situations with scenarios such as underground obstacle and recovery, triage first aid, firefighting skills, Drager BG4 bench test and a written exam.
Dräger Canada, an international leader in the fields of medical and safety technology, is proud to be the title sponsor of the event.
"Safety and preparedness is crucial to the mining industry and we encourage professional development at every stage of a mine safety engineer's career," said Rob Clark, managing director at Dräger Canada.
Jillian Newell, founder and project team lead of Canada's Inaugural Student Mine Rescue Competition said, "Having such great sponsors like Dräger means everything to us because it shows the industry is ready to support competitions like these in Canada. We've been able to develop and host a competition that is not only going to be a success but will encourage other universities with mining programs to build their own student teams and compete. Canada has a rich mining history and we're ready to show the mining world how great Canadian mining is."
Learn more about the Canadian Student Mine Rescue Competition and how to register here.