BC Curling Championships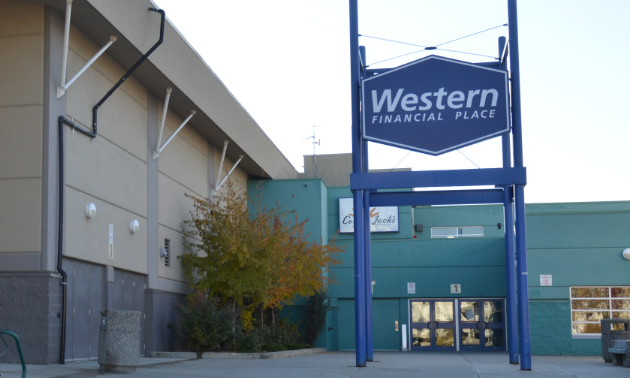 Where: Western Financial Place in Cranbrook
When: January 28 - February 2, 2020
The 2020 BC Men's and BC Women's curling championships are coming to Cranbrook. The two events will be held concurrently at Western Financial Place from January 28 to February 2, 2020.
The events will feature the top 16 men's teams in BC as part of the 2020 BC Men's Curling Championship and the top 8 women's teams in BC as part of the 2020 Scotties BC Women's Curling Championship. The winning men's team will go on to compete at the 2020 Tim Hortons Brier. The winning women's team will compete at the national Scotties Tournament of Hearts. The event will be broadcast on CBC.
"We are very pleased that Curl BC has chosen us to host the 2020 Championships," said Lee Pratt, Mayor of the City of Cranbrook. "This gives us a great opportunity to showcase our community and surrounding area to all of the participants. The broadcast exposure also helps the audience see the many different amenities this area has to offer. We are looking forward to this event and promise a good time for all."
Tickets for the 2020 BC Men's and Women's Curling Championships cost $90 for an all-access pass for 20 draws. They can be purchased on Western Financial Place's website.
"We have proven ourselves as a strong curling community, with both the Pinty's Grand Slam of Curling Tour Challenge and the Canada Cup having been hosted here," said Rick O'Neill, President of the Cranbrook Curling Centre.
Besides the pro curling, fans in attendance will be treated to a Patch-style party area with curling sponsors. There will also be a booth dedicated to curling's 125th anniversary.
"The year 2020 is a banner year for curling in the province because it is the 125th anniversary of curling in BC," said Scott Braley, Curl BC CEO. "Having a big event like this in the Kootenays, where the first curling club in BC was established, is an excellent way to celebrate."
Who's going to be there?
Teams will qualify for the BC Curling Championships through regional and open qualifying events. The defending champions from last year's events in Quesnel will also qualify if three out of four players from the teams remain the same.
Team Cotter, the winning men's team from last year, will be back again as defending champions.
Team Sarah Wark will be returning as defending champions on the women's division.
The full rosters will be known in January 2020. For more information about men's and women's curling in BC visit curlbc.ca.
Men's teams:
Defending champions: Team Cotter, Vernon and Kelowna Curling Clubs
Skip - Jim Cotter
Third - Steve Laycock
Second - Andrew Nerpin
Lead - Rick Sawatsky
Women's teams:
Defending champions: Team Wark, Abbotsford Curling Club
Skip - Sarah Wark
Third - Kristen Pilote
Second - Carley Sandwith
Lead - Jen Rusnell
CTRS winner:
Team Brown, Kamloops Curling Club
Skip - Corryn Brown
Third - Erin Pincott
Second - Dezaray Hawes
Lead - Ashley Klymchuk