2020 International Fly Fishing Film Festival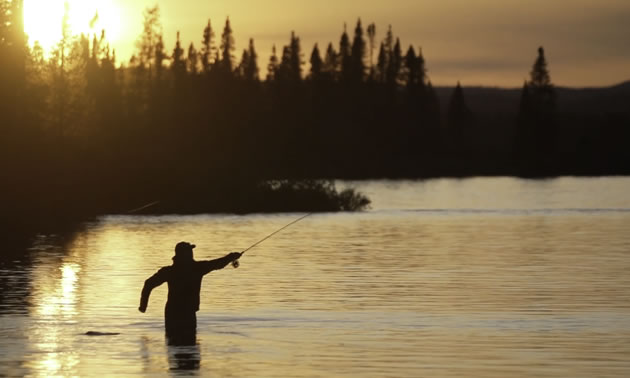 Eleven films, 6- to 16-minutes in length from around the world's waters, will highlight the 2020 International Fly Fishing Film Festival, February 20 at the Key City Theatre.
Doors open at 6:00 p.m. with the nearly two hour fly-fishing adventure screening at 7:00 pm.
General admission tickets are priced at $15 and are available at Mountain Man, St. Mary Angler, online at flyfilmfest.com and at the theater the day of the event for $15.
For information about this screening, contact [email protected]
Among the films to be screened are:
Particles and Droplets, by Gilbert Rowley, a look at the world from a different perspective with fly fishing the catalyst.
Aurora Fontinalis, by Intents Media. An adventurous trip after giant brook trout in the far north.
Iqaluk, by Hooké. A far northern fly-fishing adventure to Nunavik in search of Arctic Char.
The Mend, by Broc Isabelle. A father-son relationship complicated by career and responsibilities all set to a fly-fishing background.
Nine Foot Rod, by Dana Lattery. Four fly-fishing guides embark on a trip to Oman in search of giant trevally and Indo-Pacific Permit.
Others include AK 30, seeking a 30-inch trout in Alaska's Naknek River; The Bull Run, looking for a bull trout north of the 49th parallel in the Rockies; and Poetry in Motion, the story of Maxine McCormack's journey to become world fly-fishing champion.
In addition to the films, there will be fly fishing product give-aways and other promotions at the event.