The best ski resort in North America is right here in the Kootenays
Which Kootenay resort was named No. 1 in North America?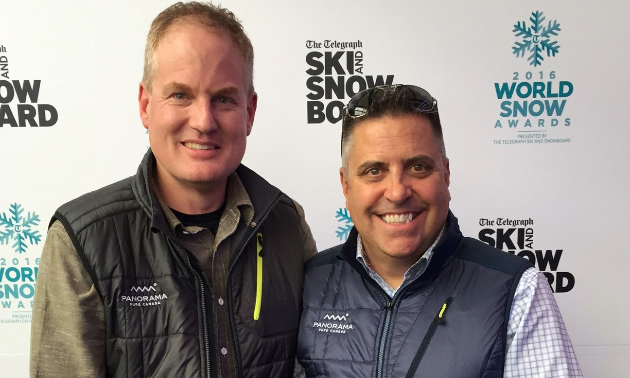 We certainly have a lot of wonderful options to choose from when it comes to ski resorts in the Kootenays. But which one is best? According to the World Snow Awards, Panorama Mountain Resort is not only the best in the Kootenays, British Columbia or even Canada—it's the best in North America.
The World Snow Awards took place in London, U.K., on October 27th and Panorama Mountain Resort was awarded the distinction of North American Resort of the Year for 2016.
The World Snow Awards was established five years ago. It honours the best in the world of skiing and snowboarding—outstanding brands, retailers, resorts, operators, venues, performers and personalities in the industry in the past 12 months. Panorama was selected for the award that recognizes continued improvement in service to the public.
Panorama's president and CEO Steve Paccagnan accepted the award on behalf of his company. "Over the past couple of years Panorama has injected more than $10 million of improvements into the resort," he said. "But it's the work our team does to take care of our guests that really impressed the panel of judges."
The winners were decided by a judging panel of leading figures in the snow industry and by public vote. The panel of judges considered improvements that were made over the past year by the resort. Panorama has focused on building a new culture of customer service throughout the resort, improving the experience of guests on and off the mountain. This past year enhancements have been made to resort infrastructure, signage, mountain access and the beautification of public areas. In addition to winning North American Resort of the Year, Panorama was also shortlisted for Best Snowsports School.
Panorama Mountain Resort will open to the public on December 9 for the 2016-17 season. Visit the resort's website at PanoramaResort.com