New facilities welcomed by Elkford mayor
Mayor Dean McKerracher said a community centre and firefighter training facility will open soon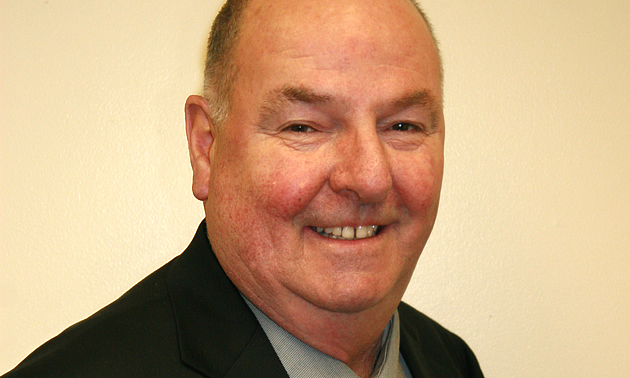 Steady as she goes seemed to be the message of residents of the District of Elkford in the recent municipal election, as the entire council including mayor Dean McKerracher was re-elected by acclamation.
Still, McKerracher has some definite goals he would like to see accomplished in the next three-year term as mayor of the Elk Valley community.
Elkford community centre
McKerracher said the new community centre should be completed by the end of April. The 1,538-square-metre centre will include a banquet hall with commercial kitchen, a playschool, multi-purpose meeting rooms, and historical displays about Elkford and the local mining industry.
Housing
A study of the need for more seniors housing in Elkford was expanded a few years ago to look at all types of housing and the District then decided to partner with Sparwood to look at the needs in both communities.
McKerracher said there is a definite shortage of accommodation for contract workers at the local mines, with many having to stay in Fernie and drive to and from worksites each day.
He said the completed study will help council in deciding what to do with several parcels of land that are suitable for development within the community. That may include bringing in developers who are interested in building a project in Elkford and also determining if any provincial funding is available for other types of housing that may be needed.
Firefighter training centre
McKerracher said a $90,000 training facility that is expected to draw firefighters from throughout southeastern B.C. will be assembled this spring. He said pieces for the prefabricated structure, which includes a three-storey-high rope-and-ladder rescue wall, were ready last fall, but it was too late in the season to pour the necessary concrete base.
The facility will allow the Elkford fire department to train at home instead of having to travel to other jurisdictions, and firefighters from other communities will be able to use the training centre for a minimal cost.
Trail system
As an ongoing project, the District of Elkford has been working to increase the number of year-round walking pathways in the downtown area and also improve signage on many trails in the area, including those for ATVs.
McKerracher said a major new component of the project is construction of a dike along the Elk River that will include a new trail and also protect Elkford's sewage lagoon and a nearby commercial area from potential flooding.
Energy efficiency
McKerracher said Elkford received a grant of $52,000 from the federal government and a low-interest loan to assist in installing a heat-exchange system for the local arena and pool. It will capture and reuse heat from the arena's ice plant and the swimming pool pumps, which up to now has gone to waste. He said an initial estimate of the project's cost was about $400,000, with a yearly savings in natural gas of about $60,000.