Elkford's unique idea
Its end-of-the-road location presents Elkford, B.C., with development challenges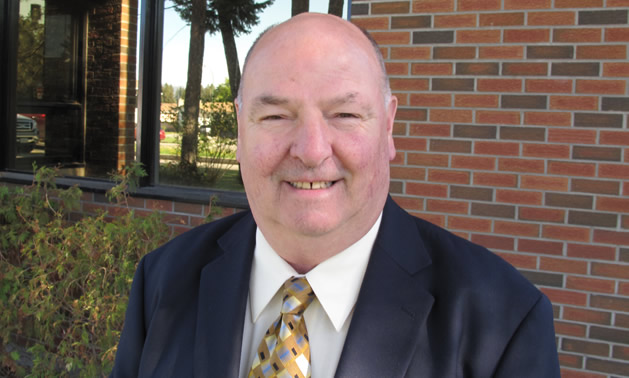 Situated at the end of a highway spur in southeastern B.C., 25 minutes north of Sparwood on the well-travelled Crowsnest Highway, Elkford is in a unique position in terms of attracting economic growth. Unique, and somewhat difficult.
The community is closely tied to the mining industry and is looking to diversify. The community is home to a beautiful conference centre covering 17,000 square feet and offering space for business, community and private events. The one hotel and two motels in Elkford are often filled, leaving scant accommodation available for visitors during hockey and curling tournaments and other events. Overtures have been extended, and a hotel chain is interested in building a facility in Elkford.
"We also want to attract light industry to the community," said Dean McKerracher, mayor of Elkford. "We're looking for light industry that's new, that doesn't rely on the mining industry—for instance, small manufacturers."
Setting the stage for investment
McKerracher has been talking to government officials—deputy ministers, ministers, Kootenay East MLA Bill Bennett and Premier Christy Clark—about an innovative idea that he believes would smooth the road for economic development in Elkford. He's asking that the District of Elkford be allowed to manage the Crown land within its municipal boundaries—essentially to be real estate agents for the Crown.
When Joy Global decided to open shop in the Elk Valley, the mining equipment company first went to Elkford looking for a place to settle. There's space aplenty in the Elkford area, but it would have taken the District a couple of years to obtain the necessary government permits and agreements for development. Joy Global went to Sparwood instead.
"We have people interested in developing around the ski hill, but it's Crown land and we don't have control over it," McKerracher said. "We'd like to be able to say yes, but we can't."
McKerracher's proposal is that the District of Elkford should get the paperwork done before the fact, so that when an interested investor comes on the scene, agreement can be reached in a timely manner and development can begin at the investor's discretion. The present bureaucratic delay means that, in many cases, the investor goes elsewhere.
Elkford's end-of-the-road location makes its situation unique. McKerracher believes that for most communities the Crown land management idea is not necessary. However, for Elkford, the adoption of such a program could be the springboard for economic growth in the immediate area—growth that wouldn't otherwise happen—and lots of spin-off benefit for the rest of the Elk Valley.
"I'll continue to push this idea every chance I get," McKerracher said.