Elkford is exhilarating
Take a trip to this appealing community in the B.C. mountains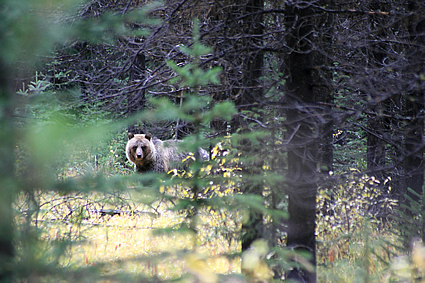 Elkford has much to offer in the way of summer recreation, upholding its reputation as the Wilderness Capital of B.C. With rich forest terrain on all sides, there is no shortage of outdoor fun to be had.
Mountain majesty
Tucked away in the Rocky Mountains on the Alberta/B.C. border, Elk Lakes Provincial Park will impress you with its sub-alpine scenery. You can canoe or kayak on the lakes, go fishing and mountain climbing, or enjoy any number of other outdoor activities.
This park can be accessed by taking the Elk Lakes gravel road for approximately 70 kilometres from the town of Elkford. You will find the kind of natural features that make this province famous, such as crystal clear lakes and streams, glaciers and, of course, the glorious Petain Falls. There are maintained hiking trails here, birdwatching opportunities and campsites. Be sure to bring plenty of drinking water, warm clothing and other supplies when camping in the backcountry.
Trails aplenty
There are several other areas in the Elkford vicinity where adventurous souls can explore. Josephine Falls remains one of the preferred destinations for visitors due to its dramatic visual appeal. Follow the "Forests, Falls and Lakes" trail to reach these astounding waterfalls as they crash 25 metres down through a rocky canyon.
Further along this route, you will find another well-marked trail. Follow it to reach Lost Lake and Lily Lake where you will see a variety of wetland birds and alpine plant life.