Elkford has everything to offer
There are numerous reasons to work and live in Elkford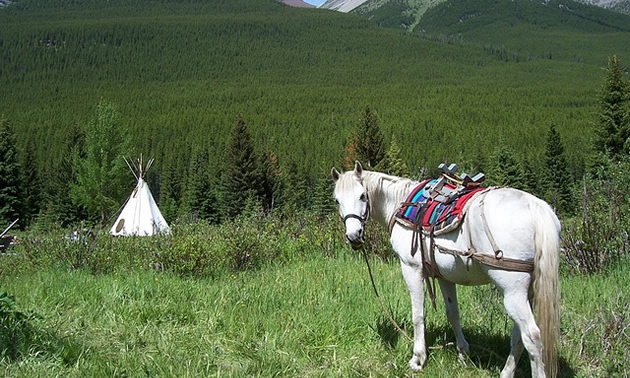 We asked local business people why they enjoy living and working in Elkford, and got some interesting responses.
Crack'd Whammy Production & DJ Service: Bruce Mcgown, owner
If someone were visiting you from out of town, what would you do with them to give them a taste of the local lifestyle?
If I was showing somebody around, I wouldn't take them to the mines, that's for sure (laughs). I would probably take them down to the Elk Lakes. There's a road here that goes right through town and then heads down. It's just a really nice area. I think to give them a feeling for Elkford, I'd take them down the backroads and show them the outdoors.
Why did you choose this area to start a business?
I've been doing this business for about 33 years. Well, I started out as a musician. I like the people, the good times—I just really enjoy working as a DJ. I still spend a lot of time playing guitar, drums, keyboard. I work at the mines in Elkford as well; basically, the business is an expensive hobby that I love to do.
Rocky Mountain Wilderness Hiking Excursion: Walter Conibear, owner
What do you do in your downtime?
I like to take people out horseback riding, hiking and even snowshoeing a little bit. Running this business in Elkford certainly had its challenges with insurance and a summer season that is only a few months long. There isn't really enough time in the summer to get people out. It's a great place to do that sort of activity, though. As far as trail systems go, it's virtually all wilderness stuff. There's nothing groomed here in the backcountry, unless you're up the Elk Valley—then there's good, wide trails that they cut for everybody. I generally take people in the backcountry where the trails aren't as good, though—wilderness stuff! There was a time when Elkford had the Wilderness Capital of B.C. logo; now we're just Wild at Heart.
Why did you choose this area to start a business?
I choose to be in Elkford for exactly what is here, which is the wilderness. That's for the most part, anyway. You can get into the backcountry very easily; within about 10 minutes you can be out of town. I chose this area because it is very easy to maintain the lifestyle that I'd come to enjoy when I was growing up. Everything I'd come to appreciate is here—and here in abundance—so it was a very nice place to come and be.
Karen's Pet Inn: Karen Smithies, owner
What do you do in your downtime?
If you like the outdoors, Elkford has no shortage of options. I ride horses, so we take the horses across the river and go up into the bush. We don't necessarily do camping trips, but we hike around the backwoods and with our grandkids and everybody else. We also really enjoy the river itself. We live on 20 acres, and the river runs on it, so we do a lot of fishing and stuff back there.
What do you like about doing business in your community?
Joe and I have lived in Elkford since 1974. Ever since we moved out to our property, it's kind of been a dream of mine to have a kennel. Then, in 2008, the dream became a reality. We've worked here most of our lives, our kids have grown up here. It's been wonderful because I can't believe how well this kennel has been supported by people in Elkford, as well as Sparwood and Fernie, actually. Since we've retired we've gone bigger. It's awesome. Elkford is just beautiful. We followed the mines around with our family and we just kind of got stuck here. It grows on you.