Continuing the family business
Daks and Tate Clarkson are partners in Clarkson Contracting, an Elkford business started by their father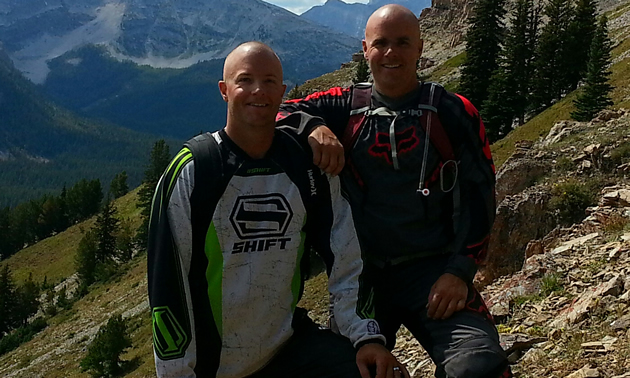 Stan Clarkson founded Clarkson Contracting in Elkford, B.C., in 1983. His sons, fraternal twins Daks and Tate, learned a great deal about landscaping, excavation, fencing and snow removal by watching and helping their dad from the time they were 10 years old.
The business closed after Stan's passing in 1996, and the twins pursued other careers. Tate worked in mining, landscaping and oilfield servicing, and also did some cabinetry. Daks worked at logging and mining.
Eventually, in 2005, Daks and Tate restarted Clarkson Contracting, offering the services their father had provided and expanding on them to include siding, roofing, basements, foundations, decks and retaining walls. The company now employs anywhere from four to 15 employees, depending on the work contracted; winter is the slow season, devoted mainly to snow removal and interior renovations.
"We hope to get started on a spec house this spring somewhere in the Elk Valley," said Daks. "We're confident we can build a good-quality affordable home that will sell in this community and this market. We've certainly built all of the components of houses many times—we've had a hand in building a lot of this town—and we're looking forward to putting all the components together and building a whole house on one site."
The strength of family and community
Each brother brings unique strengths to the business partnership.
"Our relationship couldn't be closer," Daks said. "We're fraternal twins, so we've been close since Day 1. My strength, I think, is in planning, and Tate's is leadership—he's definitely a strong leader."
Daks said that the things he likes best about living in Elkford are the quiet, the support and warmth of the community, and his family's deeply grounded roots. The abundance of recreation that's available at his doorstep is another important attraction.
"In terms of our work," he said, "I appreciate the diversity—every day is different. Most times, we're doing projects for people that we know at least casually, and that makes it special."