Community investment
Elkford was built because of Teck's Fording River Operations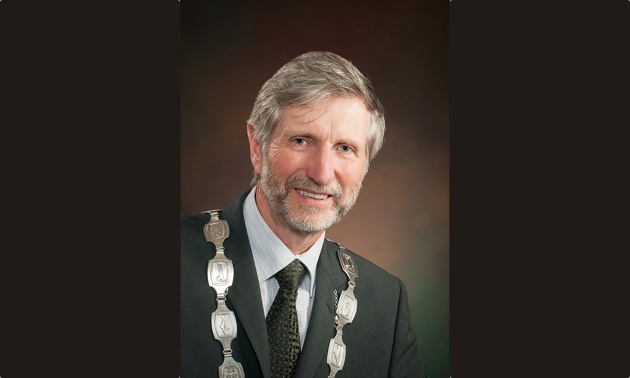 The histories of Elkford and Fording River Operations are closely intertwined. According to a couple of the town's long-term residents, there was a camp for employees at Fording River when the mine site was being developed in 1969 but officials eventually moved the camp to Elkford—and that was when a community started to form.
Before Elkford was founded in 1971, Fording River hired workers to help develop the town. Dean McKerracher, who is now the mayor of the District of Elkford, was the first municipal employee of Fording River and he became a jack-of-all-trades.
"The first 10 months I spent downtown as an equipment operator, plumber, sewer rat—you name it, I did all of it," said McKerracher.
Once Elkford elected its first mayor and council, McKerracher went to work as an equipment operator at the mine. From there, he became the first employee on a multi-functional service crew at Fording River. After 38 years, McKerracher retired from the mine and started working as a director for the East Kootenay Community Credit Union before he was elected Elkford's mayor.
A corporate citizen
Fording River made several contributions to the community over the years. McKerracher said that the mine supplied equipment and financial benefits to help build some of the town's recreational facilities—including its ball diamond and golf course, as well as the cross-country ski, ATV and hiking trails in the area.
"Because they actually built the town, they were very supportive and still are today of anything we do downtown," said McKerracher.
Sustainable growth
In the last 40 years, the population of Elkford has gone from approximately 200 to 2,538. McKerracher would like to see that number increase in the years to come.
"Developers in the mine are showing interest in increasing residential in our community so we are going to very supportive of that," he said. "My goal as the mayor would be to reach 3,000 to 4,000 full-time residents.