Tyee diversifies
Tyee Log & Timber builds energy-efficient homes and is now developing both residential and industrial properties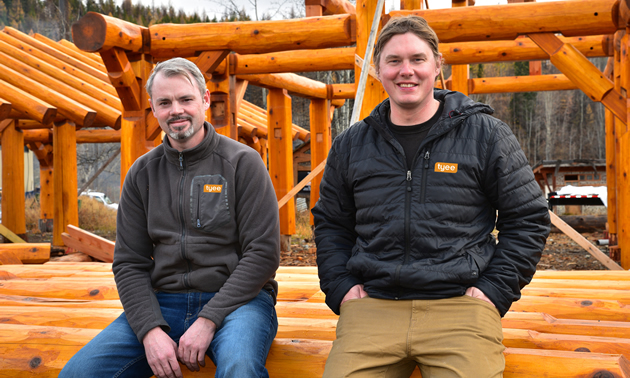 Tyee Homes, Tyee Custom Homes, Tyee Log Homes, Tyee Log & Timber—however you refer to it, the name is synonymous with beautiful, sustainable homes and log and timber frame structures. Business partners Rob Wheeler and Carl Lauren brought Tyee to Kimberley, B.C., in 2005.
"We're originally from Williams Lake, where the Timber Kings are," said Lauren. "We carry the hand-crafted log home look that the Timber Kings popularized and people are familiar with."
Tyee has been constructing Built Green-certified homes since 2008, and all new Tyee homes are registered as Built Green Gold or Platinum. Lauren has been on the board of directors for Built Green Canada since 2011.
Along with 25 to 30 people employed directly by Tyee, a good number of local subcontractors make the bulk of their income from working for Tyee. "We have a lot of people dependent on the company, and some of them are earning six-digit incomes," Lauren said. "We're an economic driver for Kimberley. Right now, if we could build 20 spec houses, those 20 houses would be gone. That's the dynamic of Kimberley's real estate market."
Tyee distributes its log and timber products throughout Western Canada and as far as Ontario, Yukon and the northwestern United States. Lauren said that the company is aggressively pursuing the U.S. market because the currency exchange rate now makes it advantageous for the American consumer to purchase Canadian log homes.
Mixing it up
Lauren pointed out that more than 50 per cent of Tyee's revenue volume comes from local home construction. However, Tyee is diversifying beyond the single-family home construction for which it's best known. The company built all of Kimberley's striking log-and-timber bridges and the new Kimberley Family Dental Center; and it did all of the renovations to the City of Kimberley Civic Arena.
Tyee is now building the train sheds for the Cranbrook History Centre. "It's a cool project." Lauren said. "It's in a prime location for tourist visibility. The Cranbrook History Centre's board of directors is really passionate—they've worked long and hard for every dollar they've raised. They should be applauded for their dedication."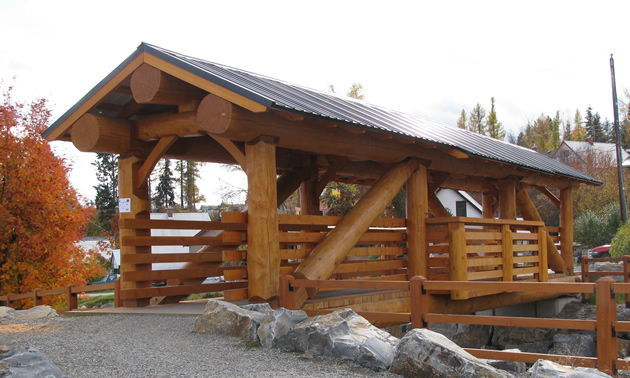 Land development
To attract much-needed industry to Kimberley, the City needs more industrial land. Some time ago, Wheeler and Lauren acquired 7.3 hectares (18 acres) of industrial-zoned land in Marysville, and they are in the process of developing the land and dividing it into smaller portions to attract and accommodate incoming industry.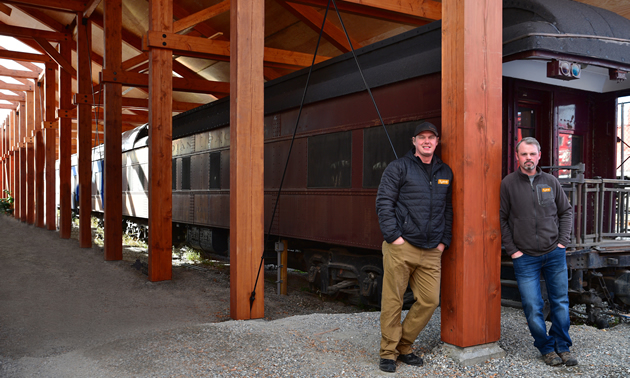 "We're not waiting for people to come to us," said Lauren. "We're pushing forward and creating three parcels that we will subdivide to suit specific industry requirements."
Tyee is also building a multi-family residential subdivision at 580 Mark Street—the first of its kind in Kimberley since 2010—and a 24-unit duplex or "villa" subdivision called Mark Creek Landing. Construction will start in the spring of 2019.
"As a builder-developer, it's more financially feasible for us to take somewhat complicated pieces of raw land and develop them," said Lauren. "Developing takes a lot of money, but we are very excited to help bring new, much-needed developments on line in Kimberley."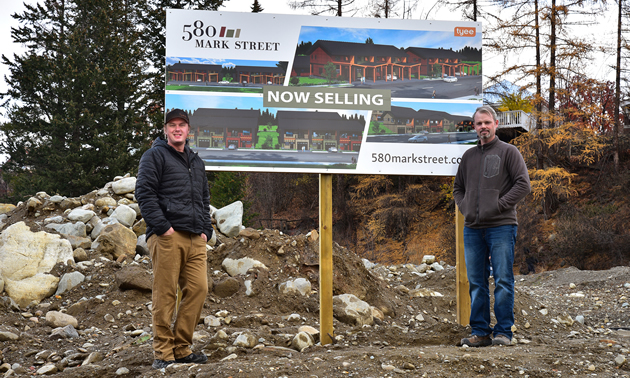 Raising the energy-efficiency bar
From day one, Lauren has been a leader in building energy-efficient houses. He encourages builders and civic administrators to take the lead to ensure that communities meet or surpass energy efficiency targets. He applauds Troy Pollock, manager of planning services for Kimberley, and City of Kimberley building inspector Andy Christie for their roles in helping Kimberley to become a leader in the implementation of a higher standard of energy-efficient residential housing.
"In B.C., the City of Kimberley is on the top end of pushing the envelope for energy efficiency in new housing," Lauren said. "It is giving big rebates on building permits for builders who are building efficiently, as well as adopting the new B.C. Energy Step Code a lot quicker than most of the other municipalities in B.C."
Local government agencies like the Community Energy Association help to promote and educate people on the advantages of building more efficiently, and rebates are available from local municipalities as well as from BC Hydro and FortisBC.
To those who worry about the extra cost of building their new homes to higher energy efficiency standards, Lauren said at least part of the price will be recovered in savings on energy bills, and the improved comfort of the home will be noticeable and worth paying for.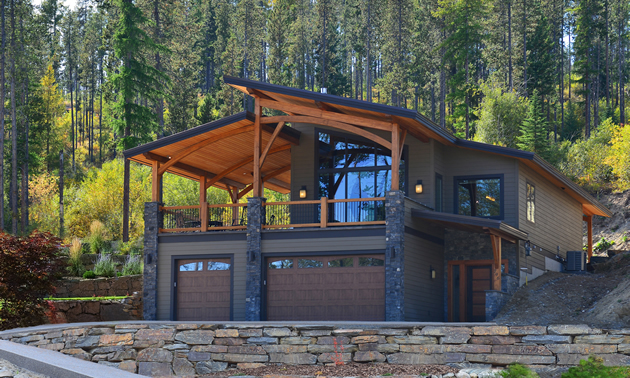 "If cost is an issue," he said, "it makes sense to build your home with good bones and less expensive finishes. You can always upgrade your finishes later."
Lauren also explained that although it is up to builders to start building more efficiently, the sooner consumers demand a higher standard, the sooner builders will improve their practices.
"The lasting effect of building an efficient house is something we owe our environment and the planet as a whole."