Summer adventurers take on B.C.–with Prestige
Prestige Hotels and Resorts has sent a dynamic duo to its 12 B.C. locations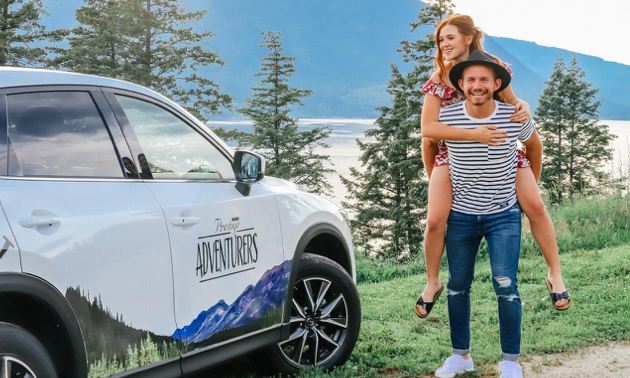 Would you like to have a "Prestigious" summer? Well, now you can--by living vicariously through the lives of two summer adventurers. Ryan and Danelle were chosen by Prestige Hotels and Resorts to visit all 12 of the chain locations over the span of six weeks. The dynamic duo have been sharing their adventures online through social media.
Prestige Hotels and Resorts is located in 12 of the most beautiful and exciting locations in British Columbia, each offering their own unique adventures and opportunities to soak in the city's culture.
Starting mid-June, the two took over Prestige's social media channels (Instagram, Facebook and Twitter) and have since been posting videos and photos of their daily activities, their prestigious accommodations and the local tricks and treats.
The duo has already visited the chain's locations in Sooke Harbour and Salmon Arm, and are headed to Vernon, Kelowna, Golden, Radium, Cranbrook, Nelson, Rossland, Smithers, Prince George and Prince Rupert before the end of August.
The two were chosen to undertake this journey because of their love of travel and their adventurous spirit. They will be participating in activities that regular guests can enjoy during their own stays at each of the Prestige's locations.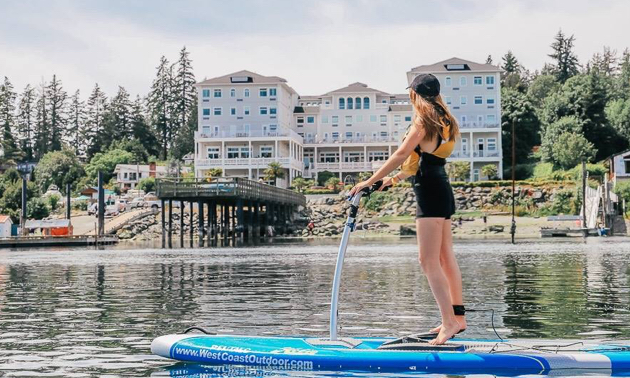 While staying at the Sooke Oceanfront Resort, Ryan and Danelle spent their days ziplining, kayaking, paddleboarding and touring around the Sooke area, which is located 25 minutes from Greater Victoria.
So far, in Salmon Arm, they have taken in the local cuisine and rented a Sea-Doo to explore all that Shuswap Lake has to offer.
Check the hashtags #PrestigeAdventures #PrestigeAdventurers and #Prestige25Years every so often to "check-in" with Ryan and Danelle. Or you can follow Prestige on its social media channels.
To find out more about the Prestige adventurers and the 25th anniversary, visit Prestige's website, or read our story.