Ron Toyota returns
Behind-the-scenes preparation by dedicated public servants ensures progress in Creston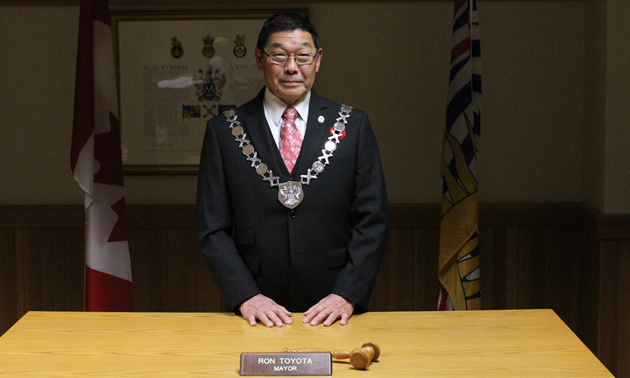 After the municipal elections on October 20, the municipal term in Creston had a somewhat late start. To verify the results of a very close race, the votes were officially recounted on November 2—the last day allowed by provincial law for a judicial recount.
"I'm very pleased with the re-election of four previous councillors," said Ron Toyota, who is now serving his fourth term as the town's mayor, "and I welcome the two new ones. I believe that we're going to do some good work."
Toyota's campaign theme was, "Building together, our best days are ahead," and he believes that collaboration of the town council, the regional district and the Lower Kootenay Band will have progressive results for Creston.
Toyota talked to us about his feelings for Creston, some past challenges and successes, and what's ahead.
What keeps you motivated to stay in public service?
My late father was a very community-minded person, and I learned that attitude from him. I'm part of the communities I serve every day. We walk the streets, we see the people, we talk to everybody—we live here. Our allegiance is to our council and our community, not to a political party line.
It bothers me when I get labelled as a politician. It's true we have to get elected to serve the people, but municipal politics is vastly different from provincial and federal politics—especially in communities the size of Creston, or even Cranbrook.
In my 10 years as mayor—and this is my fourth council—we've had very good working relationships. Collectively we made some very good, progressive decisions that I believe the community appreciates.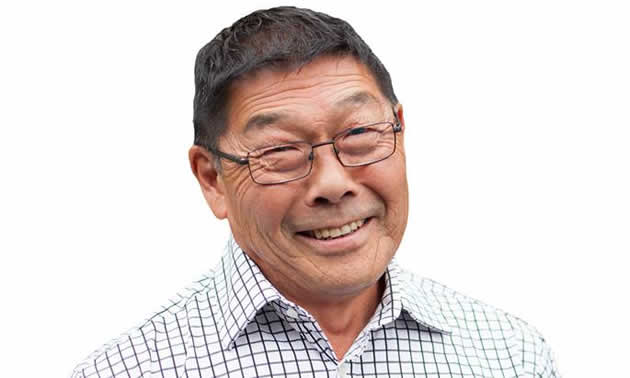 What's one memorable challenge that you've faced in the past 10 years, and how did you deal with it?
The major issue that we've had to deal with during my time in office was the fact that the population of Creston grew to more than 5,000 people. The Canada census of 2011 showed that our population had grown to 5,301. That meant that, with no say in the matter at all, we went from a provincial policing model to a municipal policing model, and the costs went up almost $1 million in one day.
We phased it in. We had a $1-million reserve that previous councils had put aside in anticipation of this day, and we blended those funds into the necessary tax increase, to take away the sting. When that happened, we as council decided that we would hold the line, keeping tax increases at zero in all other areas, but we can't do that forever.
For municipalities of our size, infrastructure is an ongoing issue and expense. Roads are the obvious thing, and there's also water, sewer and garbage. In those areas, Creston is very healthy. We're not perfect, but we're in a very good situation.
Some communities are not in such a good position. How does Creston manage to stay on top of the costs?
We're prepared. One of the things I'm proudest of is that in my 10 years as mayor, the Creston Valley has received more than $20 million in government grants for infrastructure. We were ready with our plans when the grant money became available.
The background work is not exciting, but it's necessary, and our Town staff and RDCK staff are great at it. When an announcement is made that funds will be available, you don't just go out there and say, "Pick me!" You have to do the work first.
Built into the granting is the stipulation that the community that receives the grant must commit to building a reserve of funds to be used for maintenance of the proposed project. This is so that when the system ages and needs repairs or upgrades, the community will not need to seek further funding or have the system break down.
And the fact that we got the grants means that not only will we have the improvements and the amenities for our residents and visitors, they come without debt and increased taxes.