Recognizing greatness: Nominate a Kootenay resident for a BC Achievement Community Award
Do you know an inspirational individual in your region who deserves recognition?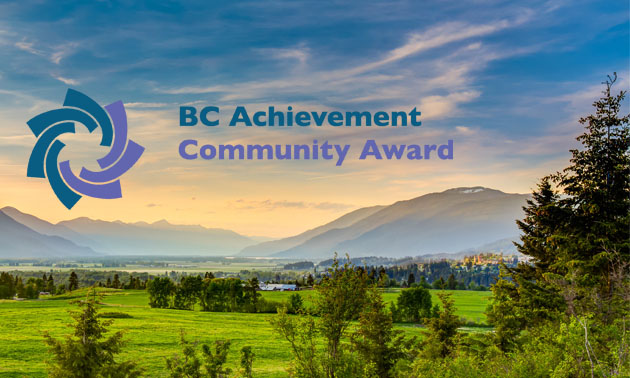 Every community has its share of extraordinary people. What better time than now to celebrate someone amazing in your community or region by nominating them for a BC Achievement Community Award? And perhaps this year—more than any other—we could all use a little inspiration and positive encouragement.
A cornerstone of the BC Achievement Foundation's mission to honour excellence and exceptional community service in the province of B.C., the Achievement Community Award provides an opportunity to publicly recognize the efforts and contributions of individuals. Several Kootenay-area residents have been honoured in the past for their community spirit:
2020 - Bonnie Harvey of Cranbrook: An active volunteer for the past 20 years, Harvey is a champion for Ktunaxa First Nations, serving as an education ambassador and advocate within the local school system.
2019 - Katrin Taylor of Sparwood: In five years, Taylor and her team of volunteers at the Elk Valley Thrift Shop have raised close to $400,000 for the local community, with funds going to support local programs and charities.

2017 - Dorothy Durham of Jaffray: As an invaluable member of her small community of Jaffray, Durham is dedicated to sharing her time, energy and many talents with the village, whether it's caring for those in need or volunteering with local organizations.
Do you know a local Kootenay resident who deserves to be celebrated for their spirit, imagination and dedication? The deadline for nominations for the BC Achievement Community Awards is January 31, 2021. The nominee's contributions must have taken place in British Columbia either through volunteer or professional work in areas including, but not limited to:
Arts and Culture
Business Innovation
Civic Duty/Public Service
Communications/Media
Education
Environment/Conservation
Healthcare
Multiculturalism
Science & Technology
Sports and Recreation
Volunteer Service
Youth or Seniors' Leadership
For further information about the nomination process and forms, please visit the BC Achievement Community Awards webpage.