New Dawn Group: 40 years of building communities
New Dawn is a family company that's been building the East Kootenay for 40 years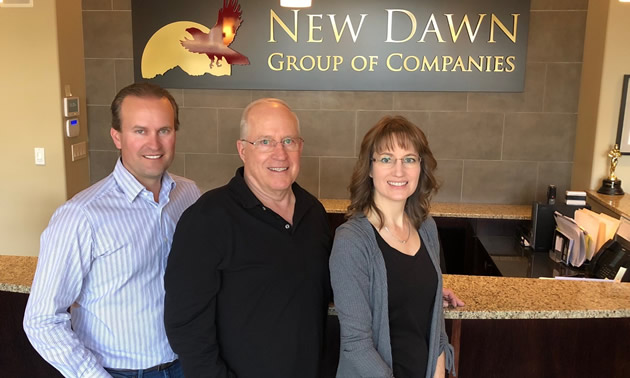 Before they arrived in Cranbrook, Rick Jensen and his young family spent six years in Thompson, Manitoba, where he owned a company called Woodland Builders. To pursue new opportunities, Jensen and his family moved to Cranbrook, where he managed Koocanusa Developments. He founded New Dawn Management in 1978.
"My wife, Marg, was very involved in the business in the first 20 years, and now she is our greatest cheerleader," Jensen said. "Her work and continual support have been a significant part of our success."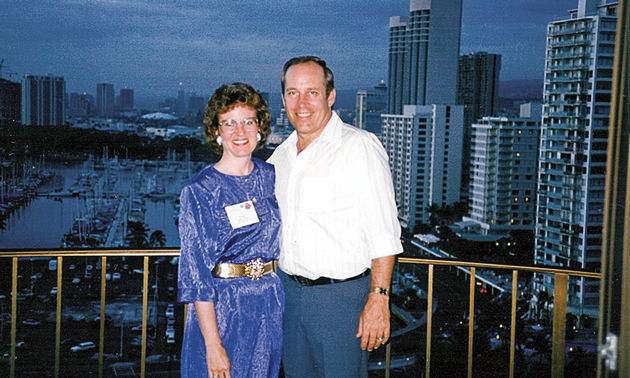 Weathering early challenges
New Dawn's first projects were a couple of joint venture townhouse projects with two other builders, and the company soon extended its reach, developing land throughout the East Kootenay.
"The biggest challenges we faced in those days were the high interest rates and the recession in the early 1980s," Jensen said.
Because of the collapse of the construction and development industry at the time, Jensen decided to diversify. As a temporary stopgap, he purchased the Dairy Queen franchise in Cranbrook.
With the economic recovery, New Dawn gained momentum and soon became a construction company that operates year round.
Growth, development and expansion
Jensen said that New Dawn is proud to have built all types of single-family homes—many of them designed by New Dawn—from beginner homes to larger recreation homes. New Dawn has also built large multi-family projects, including the 68-unit Mountain Spirit Condo Hotel at the Kimberley ski hill, rebuilding the 1000 Peaks Condo Hotel in Panorama, and townhome projects at the Fernie, Kimberley and Panorama ski resorts.
Its commercial buildings include the Kimberley Conference & Athlete Training Centre, the Regional District of East Kootenay office expansion, Northstar Motors expansion, Greywolf Golf Course clubhouse, the new Fitness Inc. building and many more.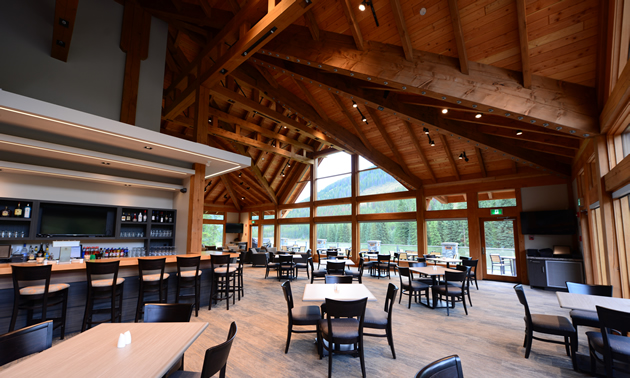 Continual learning from others
Jensen said he was fortunate to have had mentors in the early years—mentors who instilled in him the importance of meticulous accounting, a solid work ethic and the commitment to exceed the expectations of his clients.
"These traits ensured the ability for growth and expansion to where we are today," he said, "along with developing a reputation and receiving recommendations second to none. That allowed New Dawn to withstand the past four economic downturns and to be positioned for those that will undoubtedly come in the future."
Another principle that Jensen lives by is giving back to the community. "It's very important to all of us," he said. "We support many charities and organizations, and we are proud of our culture of giving."
The challenges of family business
Jensen's daughter and son, Leanne and Chad, have joined him at New Dawn. Leanne is president of New Dawn Restorations and Renovations, and Chad is president of New Dawn Developments.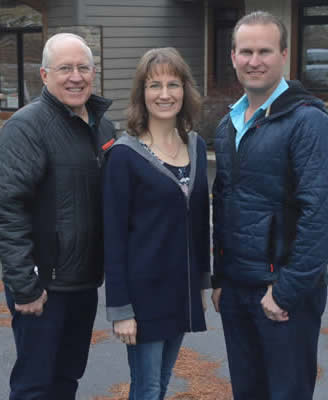 "I realized that for this to work, I really had to be prepared to let Chad and Leanne make mistakes, as I made mistakes when I was starting out," Jensen said. "We all have a similar desire to make it work, and when mistakes happen we collectively take the responsibility and deal with the consequences. On the positive side, we collectively celebrate the successes.
"I am fortunate to be able to work with my son, daughter and highly talented staff. We could not have achieved the growth we have without our highly talented staff and quality trades, some of whom have been with us from the start. I am inspired by Chad and Leanne's knowledge, work ethic and ability to lead our teams. As I was a mentor to Leanne and Chad, they will be mentors to the next generation.
"I'm proud to have my son and daughter as business partners. Chad and Leanne will continue to grow New Dawn to greater heights."
At 71 years of age, Jensen has no plans to retire.
"We're at the point that I could step aside and it wouldn't have a big operational impact," he said, "but I'm not ready for that yet—I'm having too much fun. I know I'm fortunate, and I do not want to waste the opportunity."