MP Wayne Stetski looks behind and ahead
The Kootenay region offers unique challenges and opportunities as a constituency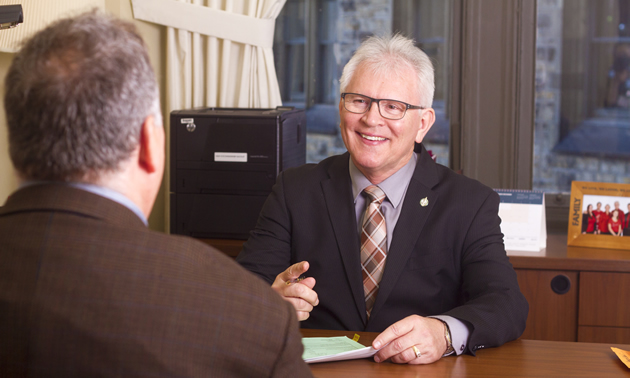 MP Wayne Stetski calls Cranbrook home, but he truly can call Canada home. He has lived in several communities across the country, and this experience has impacted the man he is today. Stetski was born in Churchill, Manitoba, and has lived in Chesterfield Inlet, NWT (now Nunavut); Yorkton and Beechy, Saskatchewan; Kenora, Ontario; Winnipeg and Vancouver before moving to Cranbrook—where he and his wife, Audrey, (and their three children) settled in 1990.
Stetski discovered that there are great people and a special beauty to everywhere one lives.
"I learned to have an on-going optimism around, and appreciation for, change and for growing and being better," said Stetski. "Change offers you those opportunities."
He became the MP for Kootenay Columbia in 2015. Before Parliament resumed in Ontario at the end of January, we had the pleasure of asking Stetski a few questions about his career path and its highlights in 2018.
What was your job before becoming Mayor of Cranbrook?
My career was focused on working for and with the environment and people, including National Parks, Manitoba Parks, BC Parks, Fish and Wildlife, Ecosystems, and the East Kootenay Conservation Program. The most senior position was regional manager for the BC Ministry of Environment for the Kootenays. I consider being Member of Parliament and mayor as continuing my interest in serving the public.
Who was a mentor for your career path?
My father, George, was a public servant. While not having any post-secondary education himself, he encouraged me and my four siblings to go to university. Once I enrolled in the bachelor of science degree program at the University of Manitoba, I guess you could say that the environment became my mentor. I started out wanting to save the Earth from pollution . . . fast forward to today and it's an even more important and urgent objective!
What's something you've learned in the past year about your constituency?
The two things I like best about being an MP is that we help people every day and I learn every day from my 112,500 constituents. There are many people having challenges with the federal government, ranging from child benefits to Old Age Security to immigration and more, and they need our help. There was one week in November when we recovered $60,000 in total for three families—a pretty nice Christmas present.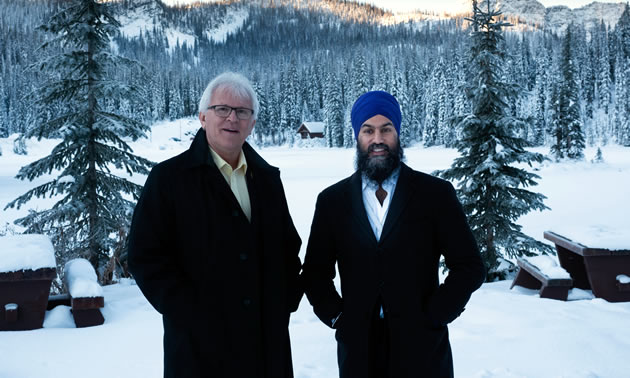 Did your background or learned skills as mayor help prepare you for your latest position?
Being mayor was very helpful for being an MP. I have been able to speak knowledgeably in the House of Commons on the challenges faced by municipal governments around infrastructure, respecting First Nations, the importance of broadband connectivity and the priorities of rural areas versus urban areas, to name just a few. It also reinforced the importance of attending community events and making yourself available to your constituents. The personal relationships I developed with community leaders across Kootenay Columbia both as mayor and in my work for the environment resulted in excellent two-way communications that continue today.
If all conditions were favourable right now (finances, consensus, manpower, skills), what's the first thing you'd like to focus on for your constituency?
Affordable housing to support businesses, seniors and those living in poverty. This is the number one issue in Kootenay Columbia that needs investment now, and it includes public housing, co-op housing, low-cost rental housing and subsidized housing for seniors. This should not be an election issue—this is about doing the right thing for people and doing it now.
Jobs, including resolving the softwood lumber tariff dispute with the U.S. and moving to a locally-based green energy economy. All of us doing our part to fight climate change.
What was the best thing that happened to you in 2018?
In the riding, it is helping hundreds of people with their challenges dealing with the federal government. I have great staff in my offices in Cranbrook, Nelson and Ottawa who truly care about helping people.
In Parliament, it was the unanimous support of my Private Member's Bill C-281 by every Member of Parliament from every political party at all stages of the bill as it moved through the House of Commons, which is relatively rare. If we can get the bill approved through the Senate before the end of June 2019, it would mean celebrating the Friday before Thanksgiving every year across Canada as National Local Food Day. Growing food locally is good for our health and our economy, supports tourism and food security, and benefits our environment.
For more about MP Stetski and what he'll be up to in 2019, visit his official website.