Lee Pratt looks ahead
Lee Pratt, mayor of Cranbrook, describes the city as generous and progressive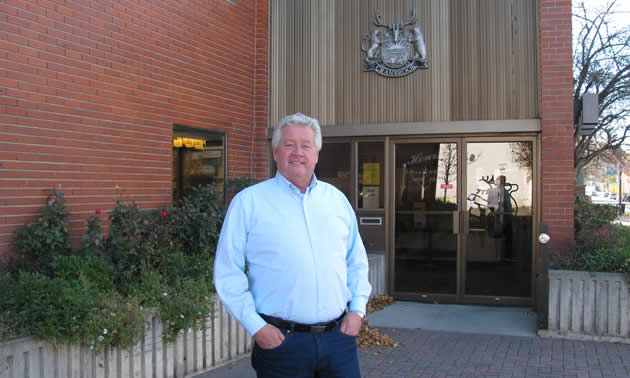 We asked Cranbrook's mayor, Lee Pratt, to tell us the best experience he had in 2018.
"I was really excited about purchasing the Tembec lands for the City for development, at such a great price," Pratt said. "It brings opportunity for new industry and jobs in Cranbrook. We have an industrial land base now that can be developed and that's available at a reasonable price."
Pratt, who in October 2018 was acclaimed to a second term as mayor, is all about getting the job done. He learned his work ethic and the importance of honesty and common sense from his parents, and he's a fan of autobiographies.
"You can always learn something from other people's successes that you can apply to your own life," he said.
We posed a few more questions to Pratt, and here is a summary of his responses:
What have you learned about Cranbrook over the past four years?
I was blown away by the generosity of the city. I had no idea how many good organizations we have, doing a lot of service and good work. The annual Turkey Drive and the Miracle on Baker Street in 2015 are two examples of the huge generosity and compassion in this community.
From the perspective of the city's administration, I'd say we're open to change and we're looking to accommodate innovation and ideas. This progressive attitude has improved our service to the community—I hear comments on it all the time. People see that we're not bureaucrats—we're about getting things done in the most direct way possible.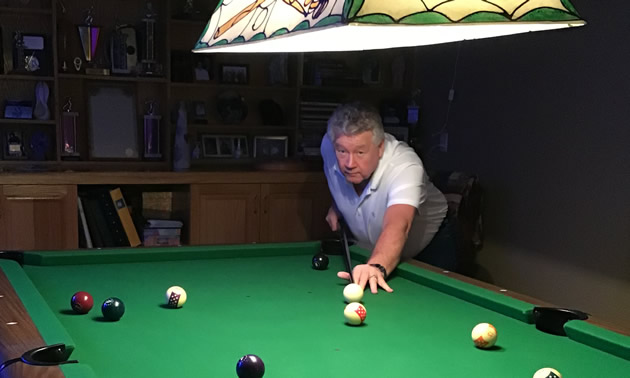 What's on the City's agenda for 2019?
We've got a pretty busy schedule of infrastructure improvements for 2019. We'll continue with the Idlewild project and the rehabilitation of Joseph Creek, and we've dedicated $5 million to our capital roads program in 2019. We've started a roads maintenance program to save the roads that are worth saving. We're doing sidewalk repairs, sidewalk infill and installation of street lighting.
We're talking with the Ministry of Transportation and Infrastructure about possibly installing traffic lights at the intersection of Theatre Road, Mission Road and Highway 95A, and redesigning the intersection to allow better access to the new industrial area on the former Tembec land. We're looking to possibly have a major truck stop in that area.
We're working with the Downtown Business Association and the city's community services department to revitalize the downtown area. We had the Fall Festival, which was a huge success, and we're planning the Winter Fest in February. We're doing some redesign of the downtown area to encourage more pedestrian traffic in the area.
We're working with the pickleball club to install eight new pickleball courts on the old tennis courts at Kinsmen Park on Victoria Avenue.
We're continuing to work with the CKDI (Cranbrook Kimberley Development Initiative) to attract new industry and jobs. We helped to get Cranbrook Tourism up and running, and we'll continue to support it however we can.
Our building permit numbers are up again. Several new developments are on the drawing board to address our housing situation. There's a 39-unit project on Hurry Avenue, Golden Life's 90+ unit development on Kootenay Street and a couple of larger complexes on the drawing board: a 57-unit rental project with retail and office space and a 34-unit high-end condo project.
We were astounded at issuing over $40 million in building permits last year and having another record year this year. 2019 will have similar numbers. We're getting calls from outside the area from serious developers with deep pockets.
How has your first term in office changed you?
I'm more politically astute than I was, certainly, but personally I haven't changed. I like to get things done, with good results for the people affected. We're regular people, doing a job.
The reason I got involved in local politics was that, being in business here for about 45 years, I wanted to have more support for the growth of the business community and the city itself. I wrote a couple of letters to the newspaper, and people approached me to say I should get on council. That's how I got into this office, and I think it's turning out pretty well.