Kimberley influencers
Vision, collaboration and co-operation create wins in Kimberley's business community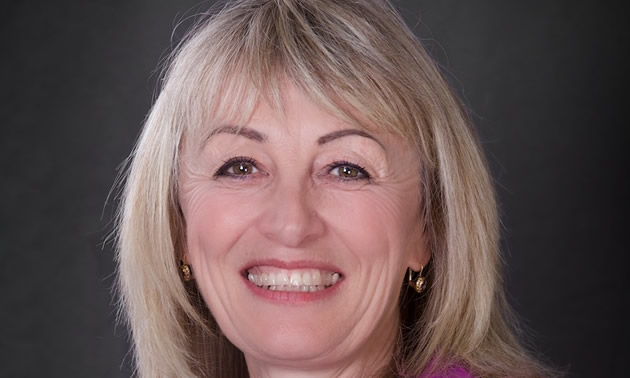 Kimberley's business community has a co-operative attitude of working together to market strategically, to work out ideas and share resources—so says Mike Guarnery, manager of the Kimberley & District Chamber of Commerce.
We have begun a list of those business community members who are having a widespread positive influence, and we invite you to suggest names that we might add to the list as the occasion presents itself. Please email [email protected] with your suggestions.
In late 2018 we added these names:
Diane Manson is in the business of sending people to paradise—a great deal of what she and her staff at Mountain City Travel do is arrange vacations for people. They take care of details so that their clients' travel is as comfortable, convenient and enjoyable as possible.
Manson is a consistent supporter of Kimberley's business community. She believes that collaboration and adaptability are key components of a community's sustainability and longevity. Manson partners with other businesses—the Green Door, Paper and Cup, the Cranbrook History Centre, the Heid Out and the Key City Theatre—to produce events that promote tourism, and the events are a win for everyone involved.
"We're stronger as a collective than we are as individuals," Manson said. "Businesses need to be agile, because things change every day and you need to be able to change with the times. We're a type of business that is affected by what's happening locally, regionally and globally, and we've weathered a few storms over the years. Even when things are at a low point, we know we can still build and grow."
Brandi O'Neill, owner of boutique bookstore and café Paper and Cup in Kimberley's Platzl, is excited to offer a unique venue to her patrons, where, from 10 a.m. to 9 p.m., singles, couples and groups may come to quietly read, write, muse or socialize.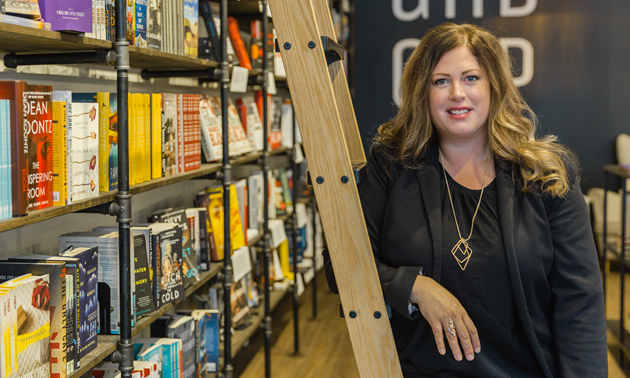 "When I first moved here," said O'Neill, "I was a single mom with two babies. I didn't know anyone, and had no place where I could connect with people. My vision to involve the community was definitely my intent with my store. I wanted it to be a community hub. Paper and Cup offers a place for people to make social connections. It helps them to deepen their roots and build their own community."
O'Neill hosts events for businesses and individuals as well as her own book club gatherings. She enjoys being hands-on in her support of the business community, and recently became a director on the board of the Kimberley chamber of commerce.
O'Neill was recently named Kimberley's Entrepreneur of the Year for 2018.
Aaron Lees left Cranbrook for Kimberley in 2002. In 2004, he and his brother, Kent—who then lived in Vancouver—bought the Sullivan Pub and Liquor Store. A few years later, Kent also moved to Kimberley. The pub was initially a small part of the business, and the Lees brothers and their staff have worked hard to grow it into the popular gathering place it is now.
The brothers' ventures include the pub, liquor store, Gym 67, and several real estate projects.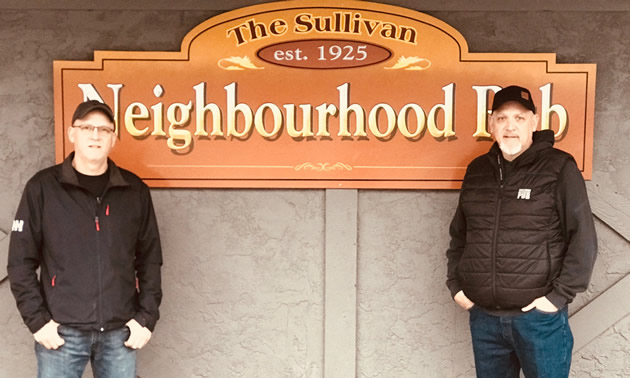 "We understand the need for some form of staff accommodations, considering the current rental market in the community," said Aaron. "We have been looking at opportunities to deal with that."
In addition to employing about 60 people, Aaron and Kent contribute to the community by sponsoring and donating to youth sports; they also feature local musicians at the Sully and support fundraisers for local groups and individuals. Though they personally keep a low profile, the Lees brothers are making a significant impact in Kimberley.
"We don't have much time for volunteering, but we can do some financial support," Aaron said. "I don't know about being an influencer—we just get up and go to work every day."
On the list since 2016, and still going strong:
Brett Price and Nicole Pfeifer of Suite-Apps find that Kimberley's warmth and spirit have kindled in them a passion to support their adopted community. Price said that they got involved in the community quite quickly because of the social contacts they made through Ted Funston of Resorts of the Canadian Rockies, even before their 2012 move to Kimberley from Vancouver.
The couple is unstinting in their support for their community—they are heavily involved with the Cranbrook Kimberley Development Initiative, the Kimberley Refugee Resettlement Group, Kimberley Trails Society and many local businesses.
Suite-Apps is their business and their passion. "We're always talking about how businesses can use the Internet more effectively to reach out, increase their customer base, improve their advertising and become more efficient and effective," said Price. "That's our business in a nutshell."
"It's unexpected and exciting to be thought of as influencers," said Pfeifer. "It's very, very neat that the local community recognizes us and chose us for a Business Excellence Award for home-based business of the year."
In a plug for the benefits of home-based businesses, Price said, "It's the silver bullet for a lot of the concerns that affect society right now."
Meg Chapman, director of sales and marketing for Mountain Spirit Resort, Northstar Mountain Village and Kimberley Vacations, has lived and worked in Kimberley for the past five years, except for a six-month visit to her family in Brisbane, Australia.
Moving from a city of several million residents to one-traffic-light Kimberley was a big adjustment for Chapman, but she loves her new job, her lifestyle and the community. She focuses on providing exceptional experiences for her guests, beginning with their check-in at Mountain Spirit Resort and including their visits downtown, the activities in which they participate and the services they receive.
"I am passionate about tourism as an industry and always looking for ways to grow, and I think Kimberley is 'a good place' (referring to Kimberley's tourism tag line) to do just that," she said. "I'm working with people who are key influencers in the community, and they've all been helpful and welcoming."
Her paid work certainly supports the economy of Kimberley, and Chapman is considered a chronic volunteer as well, specifically supporting the Canadian Cancer Society, Slopes for Hope and many events in Kimberley.
Chapman has come to appreciate beautiful little Kimberley, and wants to share her new environment. "We want our guests to come back to us," she said.
Carl Lauren chose to settle in Kimberley 13 years ago because of its beauty, its central yet out-of-the-way location, its outdoor lifestyle and its plentiful sunshine. It also looked like a good place to establish a company, Tyee Homes, with his business partner, Rob Wheeler. Their decision has worked well for them and for Kimberley.
Three aspects of Tyee's work are especially important to Lauren: the homes built by Tyee must be energy efficient, affordable and uniquely beautiful. Lauren would like the concept of energy efficiency to be embraced throughout the Kootenay region and beyond, and he'd like to see personalized beauty in the architecture of all homes—no cookie-cutter subdivisions for this builder.
As to affordability, Lauren assures clients that long-term energy savings will more than recover the costs of energy-efficient construction.
Lauren said that if he's considered a positive influence in the community, he's glad. While he realizes that his financial support is valued, he salutes those who contribute their time and their labour to provide service to their neighbours and community organizations.
"Sometimes the money I give seems like peanuts," he said, "compared to the time that's given by the volunteers, and they often don't get recognized. Without those people, none of the community activities exist."
Tod Caton, owner of Simply Kimberley and Stemwinder Chalet, said it's lovely to be considered an influencer in his beloved adopted home city. Until 2013, Caton owned Backside Tours Inc., an Edmonton company that's been bringing groups to Kimberley since 2002. He moved to Kimberley in 2008.
Caton's companies provide deluxe accommodation and transportation for their guests and make a significant contribution to the city's economy. His engagement with his clients is warm, genuine and professional, and gives visitors a personal connection with the community—a vital element in their enjoyment of the Kimberley experience.
As well as the immediate boost to Kimberley's economy, there are long-term results of those visits: many people return, bringing their families and friends. And because Kimberley has infrastructure that supports business, some of those vacationers have relocated to this beautiful alpine community.
We asked Caton what drives him to be such a strong supporter of the city.
"It's the lifestyle that happens out of here," he said, "and the pure happiness of living in such a caring and safe community with so many like-minded individuals. It makes me want to drive more traffic to Kimberley and get the brand out there. I don't want to keep this a secret."