Getting to know Kristin Parsons
The new executive director of the Cranbrook Chamber of Commerce is focused on communication, relevance and value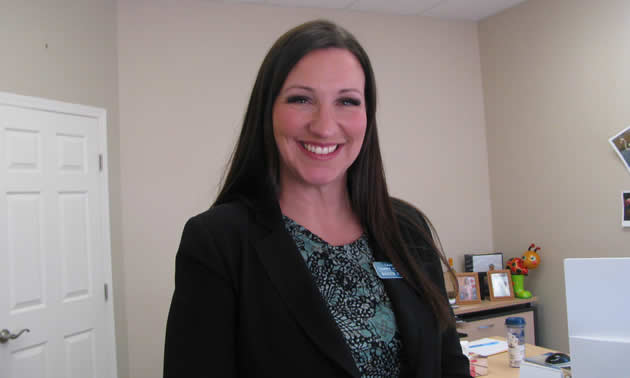 Kristin Parsons, the new executive director of the Cranbrook Chamber of Commerce, arrived in Cranbrook in mid-November 2018. She involved herself in her job as much as she could, as soon as she could.
Kristin Parsons' arrival in town gave Cranbrook's business community an unprecedented chance to shine. Parsons moved to the city in mid-November 2018 to take up her position as the executive director of the Cranbrook Chamber of Commerce after spending the last four years with the chamber in Mission, B.C.
First impressions
"I can see that there's a lively business community here that wants to engage and network and be a part of the bigger picture," Parsons said. "Right now my goal is to understand what's already out there, what is already serving our business community and what we can do to help.
"We may bring in some new programming, but the chamber is not here to compete in any way or to duplicate efforts. We want to be a bridge for our members, to share opportunities and connect them with what's already available for them in the community."
Parsons is looking for someone to fill a new "member engagement" position with the chamber. That position will focus on communicating the role of the chamber to its members and the business community as a whole. The ideal candidate will be someone who can communicate the value of the chamber network and the relevance that the chamber can bring to businesses.
"I'm a strong believer in sharing the value of what we do with our members as frequently as possible," Parsons said, "and emphasizing our advocacy efforts, our benefits and our connections—our ABCs.
What's in it for you?
"We are the voice of the entire business community, and one of the things we really want to focus on is extending the reach of that voice," said Parsons. "We want to build relationships so that when a business person—even a non-chamber-member—comes to me with a problem, I can pick up the phone and extend that communication to our local representatives. If this is an issue for more than a few businesses, then we need to build policy to address this.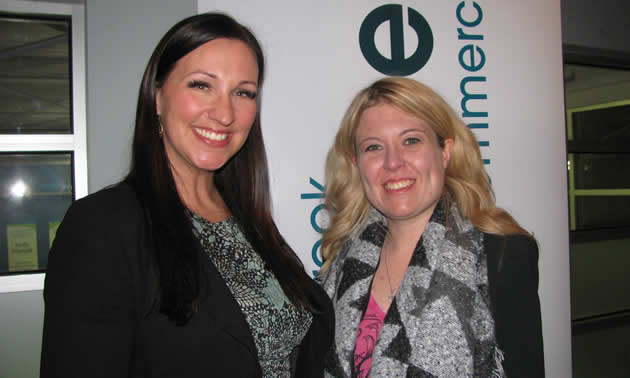 "Our members today are looking for relevance and value, and that's what we're focusing on. We want to support the business community in ways that they need right now. We've already formed a government affairs committee, with the purpose of coming together to discuss any kind of issues going on in the business community and how we can address them, either directly with all levels of government or by building policy and bringing it to the B.C. chamber and the Canadian chamber."
From a personal perspective
Parsons has a long history of working in the not-for-profit sector.
"I love the idea that I'm making a difference in my community," she said. "I've always felt that my skills are best utilized to help do more and better in the community.
"The reality is that the chamber is a not-for-profit organization that is meant to build and support and promote our business community, no matter the size. Now I get to do that on a bigger scale in a way that utilizes my passions and skills.
"Also," she smiled as she spoke, "I have a need for a mental paycheque—I get a lot out of seeing my businesses thrive. If I know that the chamber had a hand in helping a business save money, or get rid of some red tape, or do business more successfully, or grow, I can feel like I've been part of doing something good for the community.
"When I believe in something, I will fight for it, and I believe in what the chamber is doing. I believe in small business. My father had a small business, and he didn't believe that anyone would listen to his small voice. But as part of the local chamber of commerce, he was joined by hundreds of other voices. There are about 37,000 chamber members in B.C., and when the federal government makes a change that affects those businesses, 37,000 voices can be powerful.
"I've seen first-hand what a difference the chamber can make—it's pretty spectacular, and I feel proud to be part of that."