Developing Cranbrook
Cranbrook's leadership team is focused on its long-term vision for the city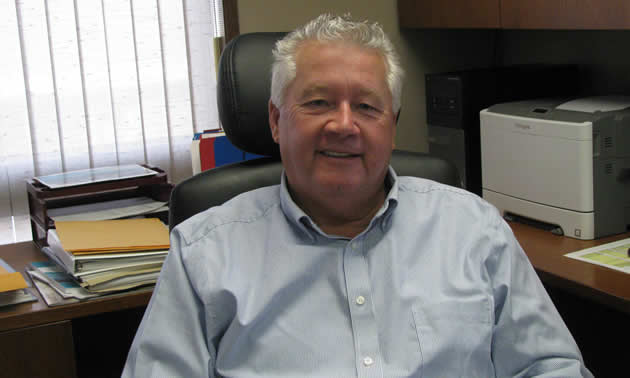 Cranbrook's administrative team of Lee Pratt and David Kim—mayor and CAO respectively—attended the annual Union of British Columbia Municipalities conference, and they came home on September 29 with a promise from Lisa Beare, minister of tourism, arts and culture: she would look at Cranbrook's application for the MRDT (Municipality and Regional District Tax) program "soon."
The application had been in bureaucratic limbo since it was submitted more than a year earlier, but on October 3, after Kim made a follow-up call to Beare's office, Cranbrook's MRDT application was approved. "That's very good news for Cranbrook," said Pratt.
Being part of the MRDT program will allow Cranbrook's accommodators—hotels, motels and B&Bs—to collect up to three per cent tax on the purchase of accommodation on behalf of the municipality, as revenue for projects, programs and marketing in support of tourism. Pratt estimated that at three per cent, the annual revenue from the MRDT could be in the neighbourhood of $400,000.
Eyes on the environment
George Heyman, minister of environment and climate change strategy, visited Cranbrook in October, and Pratt spoke with him about the rehabilitation of Joseph Creek. Pratt calls the state of the creek "a disaster we've got to clean up."
A generation or so ago, willows were planted along Joseph Creek in order to shade the creek and protect the fish that inhabited it. However, the creek has become choked with roots, branches and silt, and the water will no longer sustain fish.
"Being born and raised here, I fished every inch of that creek," Pratt said, "and I know what a jewel of the community it once was."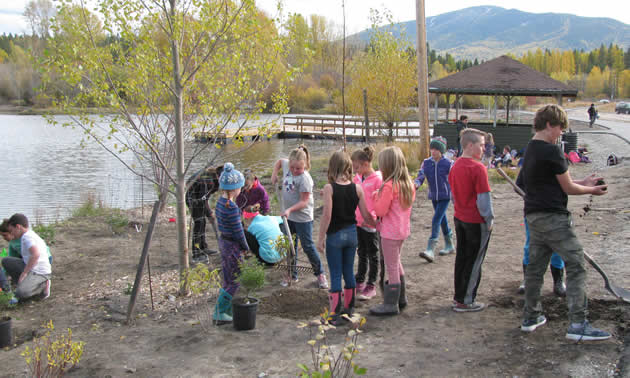 The City has begun a rehabilitation project to dredge the creek from the Idlewild dam to the St. Mary River, allowing for the free flow of water and re-establishment of fish habitat. However, the support of the provincial government is necessary for this multi-million-dollar undertaking.
Investor attraction
On other fronts, the City's streamlined development approval process and its investment in road work and the Idlewild dam project are creating an investor-friendly environment. As well as improving the community for its current residents, a healthy infrastructure means a stable tax base for new residents and businesses and is the foundation for future economic development.
Changes in the tender process at City Hall have resulted in all of its infrastructure projects being awarded to local contractors. The $28 million spent on infrastructure upgrades stayed in Cranbrook, paying wages and supporting local businesses. Though it's not as dramatic or exciting as the arrival of new industries, it is a huge boost to economic development.
Pratt is seeking opportunities to bring in development from outside Cranbrook. "I'll cold call anyone," he said, smiling. "I call it dialling for dollars. I've been doing sales all my life, and I have a thick skin."
Many manufacturing and resource extraction companies have their head offices in Vancouver or Toronto, and Pratt believes it would make more sense for them to be in the heart of the regions where their revenue comes from. Knowing that Vancouver is now placing restrictions on natural gas in new-builds, Pratt is having conversations with a gas fireplace manufacturer located in North Vancouver, encouraging him to bring his company to Cranbrook. Here, he can enjoy lower overhead costs, accessible local and U.S. markets and a dream-come-true lifestyle.
Increasing momentum, increasing interest
In the past couple of years there has been a noteworthy increase in the value of building permits issued by Cranbrook City Hall. Permits for almost $29 million in development were issued in 2016—a record for Cranbrook at 55 per cent growth over 2015. In spite of a focus on flood mitigation and restoration from the extraordinary snowpack early in 2017, by the end of August, the City had issued permits for $25.2 million in development. That's 38 per cent growth over the same period in 2016.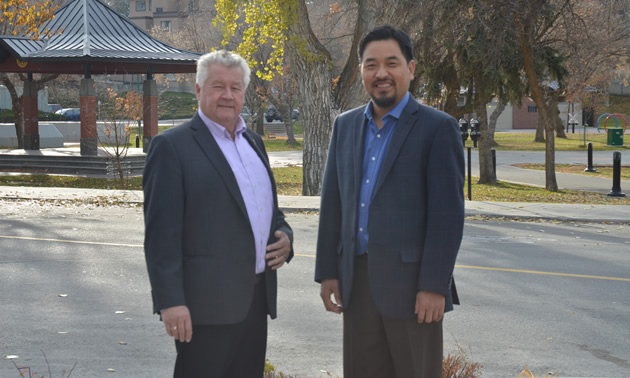 Pratt and his council work very closely with Kim and the City staff, sharing their vision and supporting the momentum. Short-term thinking, according to the mayor, is a thing of the past.
"We're starting to get recognized," said Pratt. "Developers are paying attention, and we'll be seeing the results of this interest in the next couple of years. We have a longer-term vision going, and we're staying on track and achieving that vision."