Dean McKerracher's fifth term begins
Dean McKerracher and his family helped to build the community where he is now serving his fifth consecutive term as mayor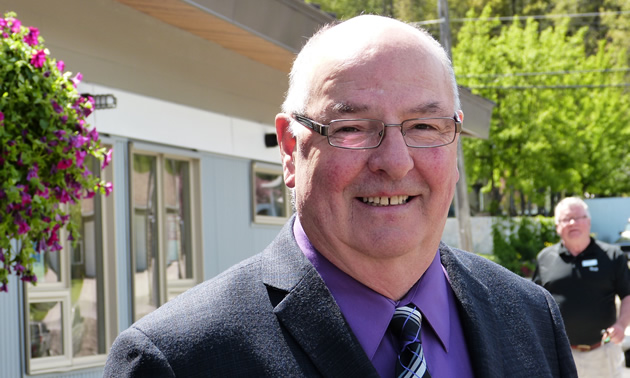 A highlight of 2018 for Dean McKerracher was his almost-daily visits with his youngest great-granddaughter. McKerracher moved to Elkford from Trail in 1971—the year that Elkford became a municipality. He and his family helped to build the community where he is now serving his fifth consecutive term as mayor.
"This is my 13th year as mayor, preceded by one three-year term as councillor," McKerracher said. "I was elected mayor three times and acclaimed twice. I guess people are satisfied with the job we're doing and didn't see a need for change."
McKerracher gave us a run-down of the projects and issues that have been occupying the village council for the past four years, and a look at their focus for the next four.
Last term's projects
1. In 2018 we installed a $1.5-million water pressure management system. Without the system, the pressure was too high in certain parts of town, which has led to an increase in leaks and ruptures in the pipes. The system monitors water usage, and if there's a leak, it will be easier to locate, which makes repairs faster and less costly.
2. With help from the Rick Hansen Foundation and funding from the Trans Canada Trail and the federal government, we completely rebuilt and improved the concession and washroom building in Devonian Park.
3. We installed dehumidifiers in the curling arena, which will decrease our energy costs while improving the ice surface for all users.
4. We've started a display of vintage historical photographs in the Community Conference Centre, assisted by a $20,000 grant from Heritage BC. We also have some videos of long-time residents of Elkford, talking about their history here. In 2012, Columbia Basin Trust (CBT) assisted significantly with funding the centre with the idea of incorporating heritage and tourism components within the facility.
5. CBT funded a new group called SYS.tem, the Elkford Youth Action Commission. The funds have been used to hire a co-ordinator to organize events for youth.
6. The new district office—a $2.5-million project, roughly—is being built by Scott Builders from Calgary. It will be a Step Code 4 building, meaning it will be very energy efficient. It will have big windows, and solar panels to lessen our ongoing energy costs. There will be no banked power, but in the daylight hours the building will use solar power. We will monitor our costs and if the savings are significant, we might look at installing solar panels on our conference centre.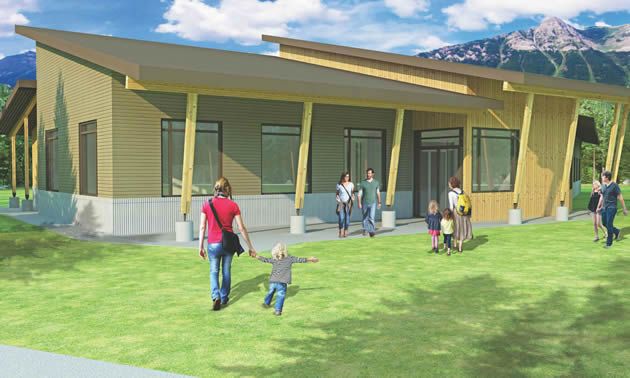 First focus
We're in dire need of an affordable housing complex for seniors. The District of Elkford is assisting the Elkford Housing Society to acquire some land for this project. We're looking at a 30-unit structure, and already have quite a list of people who want to live there. I'm hoping that they can announce a site soon and break ground this summer.
With new housing for those seniors, their current homes will likely go on the market, and that will help to mitigate the housing shortfall that we're experiencing.
Other projects to prioritize
1. Urban deer population management project: We're having increasing problems with elk migrating into the community, and we're exploring a trial project with the Province to do a hazing program with trained dogs.

2. Wildfire fuel reduction project: We're hoping to obtain funding to restart work to remove trees and underbrush to facilitate firefighting and to maintain some of the areas we did in the past.

3. Sewer and water system upgrades: We're requesting funding to help replace and upgrade those systems in our Middletown area.

4. Construction of a multi-use storage building and renovation of the arena curling building: We are working to develop a plan and budget for these facilities.

5. New arena boards: We'll continue to look for funding.

6. Elkford's 50th anniversary celebration: We will put a group together to plan for this celebration in 2021, which will be very exciting.

We'll do our strategic planning in January to consider the priorities on this list. We operate with a five-year plan and a 20-year infrastructure plan. We have a very full plate.

Elkford is the best-kept secret in Canada. I think of it as the beginning of the road, and I'm honoured to serve this community for the next four years.