Committed to a better Creston
Developments in Creston further the town's Official Community Plan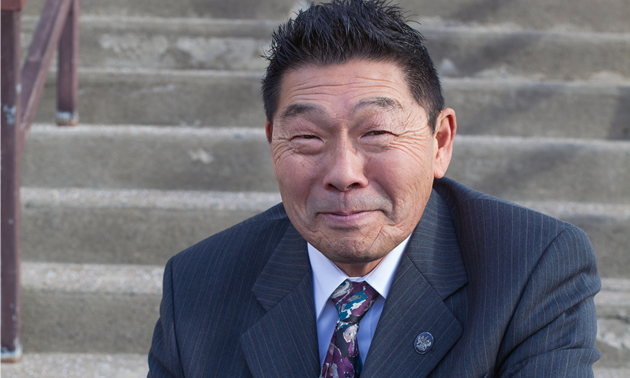 All B.C. municipalities are mandated by the provincial government to have an official community plan (OCP), and that plan must be kept up to date. It took the Town of Creston about 18 months and $200,000—and a lot of creativity and community involvement—to get its most recent OCP update done. The plan opens with this statement:
"The Official Community Plan is a land-use planning tool that is used to guide Town Council in its decisions about development, zoning and services. In 2016-2017, the Official Community Plan was developed in consultation with the public, to be sure that public opinion and interest on issues of future planning were taken into account."
"In 2018 our OCP received a Silver ranking from the Planning Institute of B.C.," said Creston's mayor, Ron Toyota. "That's a nice compliment, and we're very proud of that award. The biggest thing that came out of our OCP revamp was that we will focus on growing within the town rather than expanding outward. We will put our existing infrastructure and spaces to better use."
Toyota was speaking as Creston's point-of-contact person for economic development, as Creston hasn't had a dedicated economic development officer for quite a few years.
"I think that the mayor of a community functions as an ambassador for that community and, therefore, by default, has an influence on its economic development," Toyota said. "I'm the guy to come to—I can connect you with the people who can answer your questions and help you to move forward."
All about service
"Economic development here, attracting jobs and businesses, is about the Creston Valley, not just the town of Creston," said Toyota. "If we want to elevate any one factor in terms of economic development, it's the community—its lifestyle and livability."
One of the features that adds to Creston's livability is its available healthcare. In less than 10 years, seven physicians have arrived in the Creston Valley and made it their home, thanks in great part to the work of the Creston Valley Health Working Group and to physician recruitment consultant Marilin States.
"Because of our success with physician recruitment, we're the envy of a lot of communities in B.C." Toyota said.
Another issue that contributes to Creston's livability is public safety. The official emergency response centre for the RDCK is Nelson, which is about 90 minutes from Creston by highway—a prohibitive distance in the event of an emergency. Creston has a dedicated group of volunteer firefighters who also respond to medical emergency calls and are cherished for their heroic efforts in protecting lives and property. They are based in an old, repurposed grocery store that is simply inadequate for their numbers, their training and their equipment.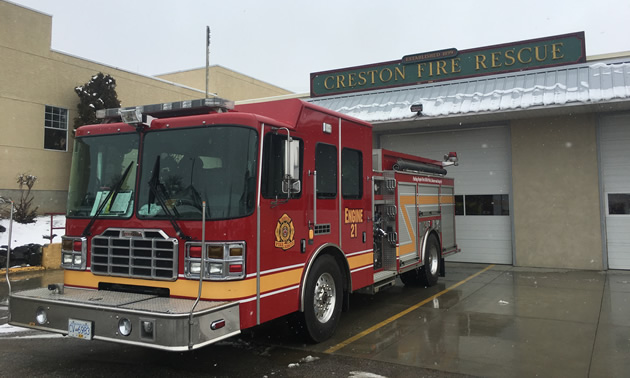 With the continuing growth of the population and the intensifying threats from wildfires, Creston needs professional firefighters and a purpose-built facility within the town itself.
"We need trained professionals to address our emergency situations," Toyota said. "A recent ammonia leak at the brewery was a good wake-up call for us to make it clear that when emergencies arise in the future, our emergency responders have got to be professionally trained—for their own safety and that of the community."
After one referendum failed to get adequate support for the construction of a new fire hall, a second referendum was successful. Toyota is optimistic that construction of the new facility will begin later in 2019.
Town council's commitment to these and other issues creates improved service and security for Creston Valley's residents and visitors, and makes the community more attractive to potential new residents.