Clara Reinhardt begins second term
Clara Reinhardt, the mayor of Radium Hot Springs, appreciates having access to B.C. government ministers and staff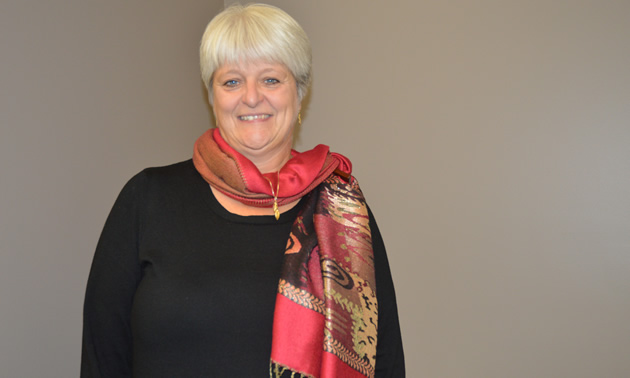 In October 2018, residents of the village of Radium Hot Springs acclaimed Clara Reinhardt as their mayor for a second consecutive term. "The feedback we're getting is that people are happy with the direction we're going in," Reinhardt said.
We asked Reinhardt to give us some insight into her experience as mayor and to tell us what's on the agenda for the village council.
What are some valuable things you learned during your first term?
When you're working with planning or development of a property, or any kind of a variance, it's important to go and actually see the site so you'll better understand what's being asked. Reports don't always tell the whole story.
Learning more about the inner working of the provincial government and serving during a change in provincial government has been very interesting.
Process guides us, as the village council, and I've gained valuable understanding and respect for the how and why of the processes in municipal government. That was one of my biggest challenges in this role.
Also, as mayor and council, we don't ever want to take people for granted. It's not only the vocal few that we're working for—everyone has a right to be heard.
What's something that surprised you about your role?
Becoming mayor, I hadn't considered that with the title comes access to provincial ministers and ministry staff, including the parliamentary secretary and the parks superintendent. All of a sudden, those people are available to you and it's OK to call them with your questions. That was the biggest surprise; I wasn't expecting that.
That doesn't mean that we can sway decisions or that we have any added impact. But for communication—for knowing the facts and being able to share them with the community—that access is huge.
Please tell us what you've focused on recently.
We've been looking at policies and bylaws here at the village level. The communities in the Columbia Valley work collaboratively on many projects, so the process gets easier, but it doesn't get any faster. I've watched how Wendy Booth does her homework and embodies the idea of being fully informed before making a decision, and I admire and appreciate that.
We appreciate how our staff have made it easy for us to sponge up the information they have provided, whether it's from our own CAO or the CAO at the regional district or the finance officers. There's a lot to admire.
Our new community centre is a going concern. We had our grand opening in August and we're booking like crazy—we have weddings booked two years ahead, groups are holding meetings there, the library has increased its membership and its book traffic—it's a huge, huge success.
What are council's priorities for this term?
We have funding from a few grants, and we'll be moving our outdoor skating rink farther down into Legends Park. We hope to have an outdoor bathroom facility and a firepit there too, so that it becomes a bit of a gathering place. On the old skating rink site we'll put in more parking and trees, and create an environment for our farmers market and other activities.
We're also completing our Columbia River access to include safer access and turnaround for the commercial operators with large vans, and for the vehicles that come in pulling canoes and kayaks. There'll be a high-end pit toilet and picnic tables and some enhancement to the waterfront to decrease erosion and protect the integrity of the river.
We're continuing conversations with the Ministry of Transportation & Infrastructure around the management of the four-way stop, where Highway 93 merges with Highway 95.
The Columbia Valley area directors are working with the province, First Nations, user groups and stakeholders to develop a backcountry recreational access plan for the Columbia Valley. We're hoping to have a workable draft ready within 18 months.
Here in the village we have a plan for the regular maintenance and enhancement of our underground infrastructure. The money is all allocated. We're ahead of the curve with our advanced water and sewer treatment.
What do you love about being mayor?
When I got into this, I knew that I love the community, I love working with people, I want to get things done—though nothing happens fast at any level of government. I love the people and their stories, and learning. The opportunity—and the requirement—to be well informed is huge, and it's fun.