Business is blooming in Edgewater, B.C.
The owners of Columbia Valley Lavender in Edgewater have found creative ways to overcome the business challenges of 2020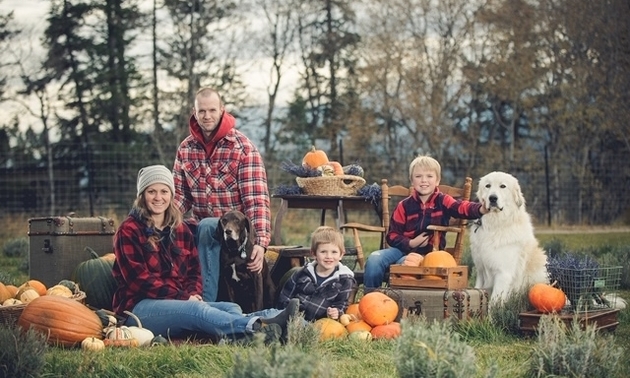 Back in 2016, Kate and Matt Murphy purchased a farm in Edgewater with fantastic potential. They spent a great deal of time researching, determining what would grow best in their warm, semi-arid climate. They also wanted to find a specialty crop that had appeal to the public. One of the first options to pop up in their research was lavender.
"When I was 25 I lost my mom to cancer, and one of her favourite plants was lavender," Kate explained. "We lived just outside of Hinton, Alberta - and in that climate she could never over-winter her lavender plants, but always tried so hard to get those little babies to grow. It seemed like it was a match made in heaven and this was going to be our path."
In 2017, the Murphys planted their crop and Columbia Valley Lavender emerged as a successful new Kootenay company.
Over the years, they have also been growing other plants for cut flower bouquets, allowing them to extend their growing season and offer alternatives when the lavender is not in bloom.
A new way to conduct business in 2020
While it's been a challenging year in many ways, the Murphys didn't let 2020 get the better of them. Normally they sell the bulk of their lavender to couples getting married, using the fragrant blooms to make bouquets, centerpieces and other wedding decor. This year, such events were cancelled and the Murphys had to get innovative to find a solution.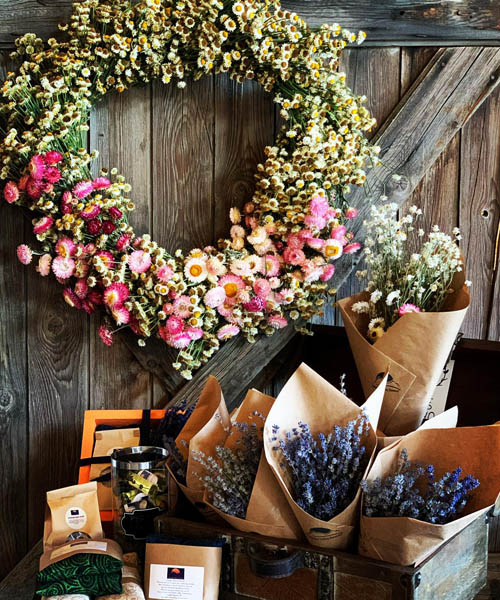 "We had to think on our feet," said Kate. "(We) decided this was the year to open up the farm and have a little farm store set-up, so that any lavender lovers out there could come and tour the field and shop the lavender products we make. There were so many people that were happy not only to get the unique experience of seeing how a lavender farm operates, but to also be able to get outside, away from the constraints of this strange COVID summer and enjoy the outdoors in a new way. We were able to offer our lavender field yoga again this year as well as our lavender photo shoots and lavender wreath courses. All of these were a great fit for social distancing!"
Looking ahead to a bright future
The Murphys' farm used to be home to the Edgewater Dairy Farm, which supplied milk to the Columbia Valley in the 1950s and 1960s. The couple intended on restoring the old dairy barn for use as a farm store, but it collapsed during a wind storm in 2018, just as renovations had begun.
"It was a setback for us," said Kate, "but since then we have been able to build a new structure. Once it is completed we will be renting out our lavender field and barn as a small wedding and events venue. This is what we are most looking forward to for our farm!"
The Murphys have been touched by the support of their customers and neighbours alike. It seems clear that they are in the right place, running their ideal business.
"We have such an amazing group of neighbours and Edgewater is a great little community to raise our two little boys," said Kate. "My mother Ruth was an amazing flower grower and vegetable gardener, as well. I spent my childhood learning from the best. So to have a constant reminder of her and a crop that grows so well on our farm has been very rewarding and the perfect fit. We try to say this as often as we can but it means so much to us to hear stories of how lavender has affected people's lives. The nearest to my heart though, are stories of people receiving our lavender products as gifts as they go through cancer treatment or our lavender bouquets that have been offered in a time of loss. These stories are truly full-circle moments for us. We are so grateful to be able to share our farm with everyone . . . please keep showing up and telling us your stories."