Ashlée Dawn Photography excels in storytelling
This photographer is a Best of Business Platinum award winner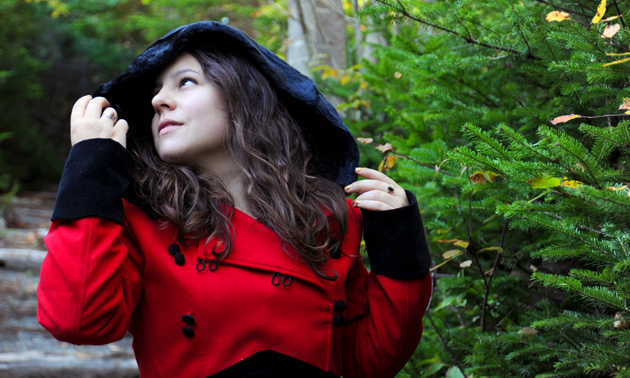 Ashlée Martin is a born-and-raised Cranbrookian who has lived in seven countries. She has been a hobby photographer for over two decades, and with WorkBC's guidance, officially launched Ashlée Dawn Photography in April of last year.
Since then, she's been busy with photography jobs, working for Cranbrook Tourism and donating services to organizations dear to her heart (Kimberley's Military Ames and Cranbrook Community Theatre, to name a few).
"My biggest project this past year–aside from getting married on October 21–was the Mountains of Personality project I did with Columbia Basin Trust and Columbia Kootenay Cultural Alliance," said Martin. "I'm aiming for a West Kootenay edition next year."
Martin answered a few questions for us here:
What is your favourite service or product you offer your clients?
There are two different things that I love to do with photography. The first is dance. I danced for over 25 years before I was told I should stop due to a disease in my spine. It's hard to just stop something like that. So, I turned to photography as an outlet. Not only can I take a great photograph but I can guide dancers in front of the camera to get them at their best. I know when the peak of the jump or kick is going to be and the best time to capture a turn. I can guide them with vocabulary that they completely understand so the shoot moves quickly and smoothly. The last thing you want to do is have a tired dancer trying jumps and turns at a location that's not usually made for dancing.
The second is storytelling. I love events and weddings because you can capture a ton of candid photos. Take weddings for example, they're all about the bride and groom but their guests' reactions to the day are priceless! I strive to not only capture the day but the people who were there to share it with them. As a recent bride, I know how busy the day is and how easy it is to miss things. I strive to show people the whole day, not just what they did.
What's a recent industry trend you're excited about?
The whole dance world is super-posed and glamorous, but I love that the industry has been moving out of studios and into the real world. You can take a prom photo in an alley downtown or a family shoot in their own yard. We want to show ourselves being us, being wonderful, being beautiful as ourselves, and not photoshopped to all glory. Contrary to what society tells us, we're beautiful people and I want to capture that, not create it.
What's your superpower and why?
I hope it's how comfortable I make people feel in front of the camera. If I can't make you comfortable, then it shows in the photos. I can tell you how to sit, stand, lean, twist, etc., but if your eyes don't smile or I don't build the connection to you with the camera the photos just aren't the same. I've been told I have one of those faces, one that reminds you of somebody but you just can't figure out who. Maybe that helps people open up to me?
For more information about Ashlée Dawn Photography, visit the website.