Ange Qualizza talks about priorities
Relationship building, effective communication and sustainable decision making are important to Fernie's new mayor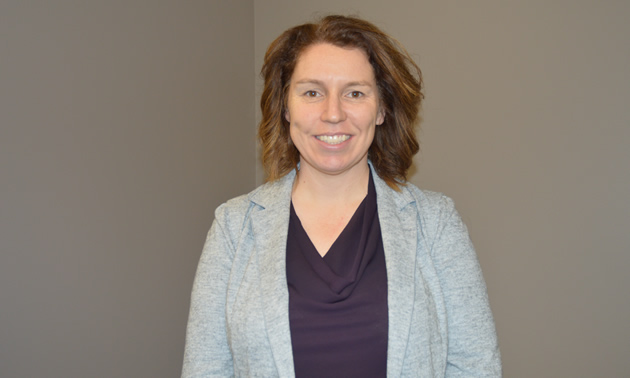 "Economic development is about turning community visions into plans and implementing them to achieve goals," said Ange Qualizza, who was elected mayor of Fernie, B.C., in October 2018.
"Economics is a fascinating field," she said "I love everything about it. There's so much potential to use that social science understanding to make your communities healthier and stronger, and your decision-making more robust.
"As a councillor for the last four years, I've had a lot of opportunity to learn what other communities are doing, and I just felt that Fernie needs a push to move into the future, with a new type of decision-making.
"Also, this world of local government is full of passionate people who are all working hard to make their communities better, and I want to be a part of this for at least four more years."
Qualizza answered our questions about her perspective on Fernie and on the priorities for the city's administration. Here is a recap of our conversation.
Are you a long-time resident of the Kootenays?
Fernie is my home town. I graduated from high school here and went away to university—I have a BA and an MA in economics. When I was 30, I came back to raise my children here.
My mother passed away the day before I took my oath of office, so my first month in local government was bittersweet—my mom did know I had won the election, and my many opportunities were mixed with sadness.
What specific strengths do you bring to the position of mayor?
To be successful in the field of economics, you've got to be a relationship builder, and I think that's a skill set that I'm quite good at. I don't mind jumping into things at short notice, and I like to bring passion and humour to the job.
Most of the people who run for local government are kind people who love their communities. Four years in local government have shown me that it takes a specific kind of personality to make a politician effective. When we attend the UBCM annual meeting, we get five minutes with the minister to tell her or him why our request should be prioritized. So we have to be unbelievably good, effective communicators, and humour can help to make us and our community memorable.
If Fernie were a person, what characteristics would best describe it?
It has a resilient, big character, and happens to punch way above its class. We have a unique resort town that is diverse in background. It supports a thriving coal economy, it's passionate about outdoor recreation and community building.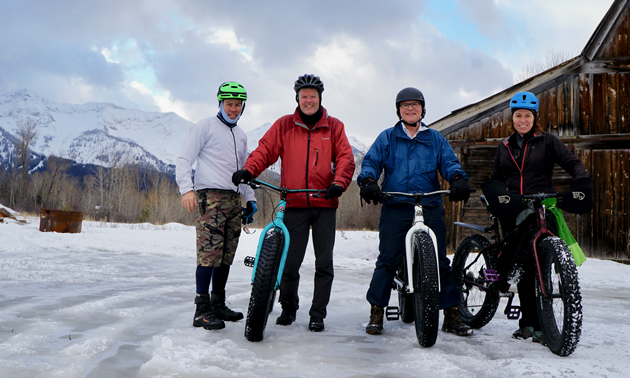 What's high on the agenda for you and council right now?
If I had an endless pot of money and we were successful with our grant applications, I'd wave my magic wand for a new recreation complex. We worked hard to meet a grant deadline in January to become eligible for a feasibility study for a new complex.
I can't think of anything that would be more meaningful for our community than to divest ourselves of some of those old buildings on the highway and build one consolidated building that would serve Fernie into the future.
Our fire hall is past its service life and needs to be replaced. Our public works building was condemned by our building inspector, so our city operations department is operating for its second winter without a public works building. We have approved the tender process for that building and plan to be breaking ground for it in the spring.
Climate resiliency is not optional now—making our communities safer from extreme weather is a requirement. We need to make sustainable asset management decisions and use that climate resiliency lens to shape the relationship between our economy and the environment.
To be eligible for some of the funding, resiliency has to included in our plans for our passive buildings. We need to be more sophisticated in our planning and decision making than we were 10 or 15 years ago.
Final thoughts
I congratulate our region for electing what I think will be four great councils in Sparwood, Elkford, Fernie and Cranbrook. People who get into this position need to be flexible, and when things go awry they need to be able to laugh a lot. It's a messy process to make the magic, but it sure is fun when it works.