After the smoke
As the provincial state of emergency has come to an end, we look at how the 2018 wildfires have affected our region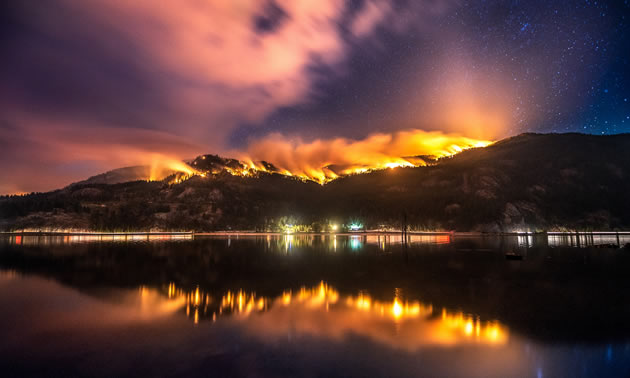 Whether we experienced (or are still in the midst of) being on an evacuation order or an alert or we survived the heavy smoke that blanketed our region this summer, here in the Kootenays, we were all affected by this year's wildfire season in some way. The conversation about the effects of wildfires and wildfire smoke on our mental health is just beginning, and many fear that this is the new norm going forward.
The provincial state of emergency in British Columbia ended on September 7, 2018, after 24 days. While some fires are still burning strong here in the Southeast Fire Centre, the cooler weather and improved weather forecast mean resources can be focused on these remaining fires, with many properties no longer under evacuation order and many residents returning home.
Due to the Syringa Complex on Lower Arrow Lake near Castlegar, there is one evacuation order still in place by the RDCK for the area northwest of Brooklyn, including Renata, as of September 7, along with evacuation alerts still in place for other communities in the Southeast Fire Centre like the St. Mary Valley area. This means there are still people living in fear and uncertainty, waiting for Mother Nature to help out the numerous firefighters on the ground and the many helicopters fighting the fires by air.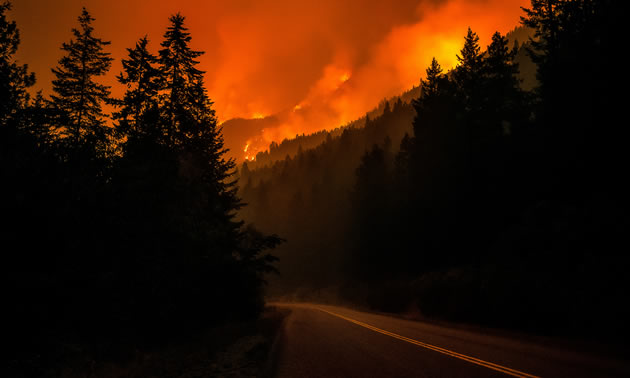 According to the BC Wildfire Service, since April 1 in the Southeast Fire Centre, 432 fires have burnt 54,812 hectares. Of these fires, 361 were lighting-caused and the remaining were human-caused. Last year, at this time, 339 fires had burned 51,100 hectares. Of those, 234 were lightning-caused while the remainder were human-caused.
Last year was an unprecedented fire season for the province as a whole by measuring the area of land burned (over 1.2 million hectares), the total cost of fire suppression ($568 million) and the number of people displaced (roughly 65,000 people evacuated).
The 2017 fire season prompted a Provincial State of Emergency that was declared on July 7 and lasted for 70 days, the longest state of emergency in the province's history.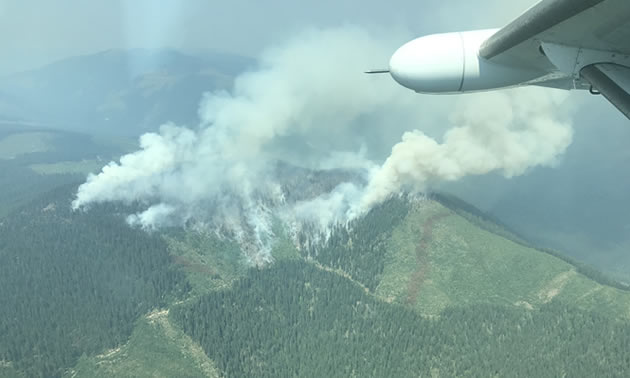 Dennis Rexin is the senior wildfire officer for operations in the Southeast Fire Centre. He said 2018 marks the most hectares we've lost to fire in history and this season was definitely above average for fire starts.
"Certainly two back-to-back years with the weather patterns we've seen have definitely been a challenge for us," said Rexin. "I guess it might be a little early to say it's the new norm going forward but certainly having back-to-back years like this have made it challenging. And 2015 was another difficult year so we're certainly getting a few in a row."
The resources it takes to fight wildfires in our region is staggering.
In the Southeast Fire Centre alone, over 600 individuals contributed to fire efforts, an area that covers 8.2 million hectares. On top of this, over 260 local contractors, over 40 helicopters and 130 pieces of heavy equipment were put into action along with many local industry subcontractors.
"With the conditions that we have around here, we do rely on our local contractors to augment our regular crew forces," said Rexin. "Over 200 of our staff members, we consider front line staff. The steep terrain, slope stability, the large trees . . . all provide for a challenging work environment. The physical fatigue and the strain we put on our industry resources is quite a lot at this time of year, in seasons like this."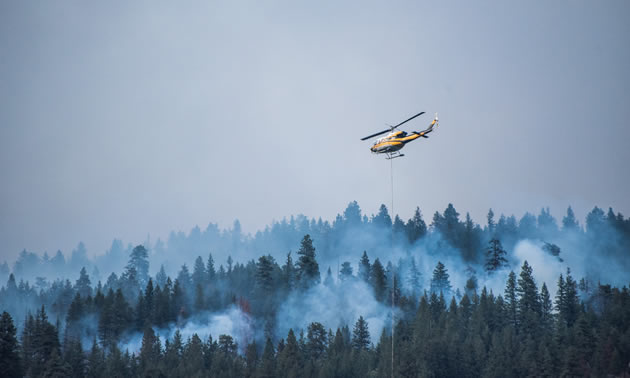 The strain on residents is real too. Many described the smoke as "apocalyptic" this summer when visibility was drastically decreased on the worst days. Having to stay indoors in the middle of the summer, fearing nearby fires and experiencing smoke-related health issues are just some aspects of living in wildfire-affected areas, and it all has a huge impact on our mental health and well-being. Added to this is the impact wildfires have had on local business and tourism—this August was hard on a lot of Kootenay businesses.
"Years like this year and last year, once we get that heavy smoke, it's almost like a fall/winter fog in the area," said Rexin, "only it's more frightening in the sense that those wildfires are out there. We do our best to make sure we have updated info for the public but that weighs on people's minds for sure, as to the amount of impact and devastation it has on the forest as well as the proximity of the fires themselves to people's homes and properties. It makes for a tough go."
But it's not all doom and gloom. There are many ways individuals and businesses can help fight the war on fire.
"If people are embracing the FireSmart concepts—such as reducing fuels in and around their homes—the more homes that are FireSmarted, the better chance a neighbourhood has when we get fires in the interface area. Folks up in the Renata and Brooklyn area, for instance, those who have FireSmarted their individual properties, it's been really helpful. It makes it much more defendable to withstand the fire. And not only FireSmarting, but having sprinkler systems already established certainly puts less pressure on our resources."
Looking ahead, Rexin said the BC Wildfire Service is focused on the containment of the remaining wildfires in the region and around the province.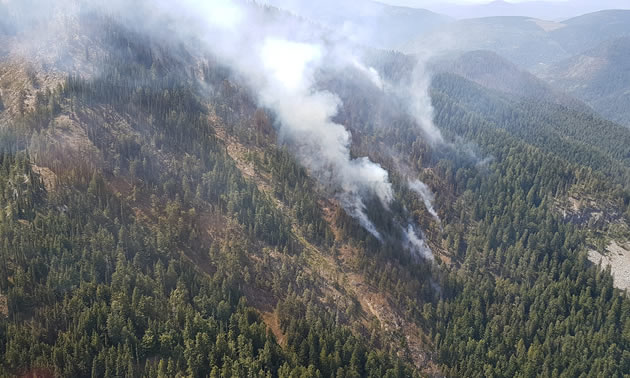 "We need to prioritize the high risk to the public as well as the environmental areas we have put fire guards on," said Rexin. "Then it's trying to get ready for the spring freshet so we can make sure there's less environmental impact going forward."
And to the people in the Renata/Brooklyn area still on evacuation order, Rexin said they're experiencing daily successes with the Syringa Complex but there are still challenges. The firefighters are doing their best to ensure people's properties and homes are still there when they're allowed back in.
With Autumn's changing weather patterns at our doorstep, we are nearing the end of a wildfire season that has greatly impacted our region and province and has attracted attention both nationally and internationally. As we hold onto hope for our friends still being affected by wildfire, we can start looking forward to welcoming tourists back to our region, breathing easier and working to each do our part by FireSmarting our homes and properties.