New owners and a new look—The Station Pub in Invermere is BACK!
Four stages of renovations are happening at The Station Pub in 2021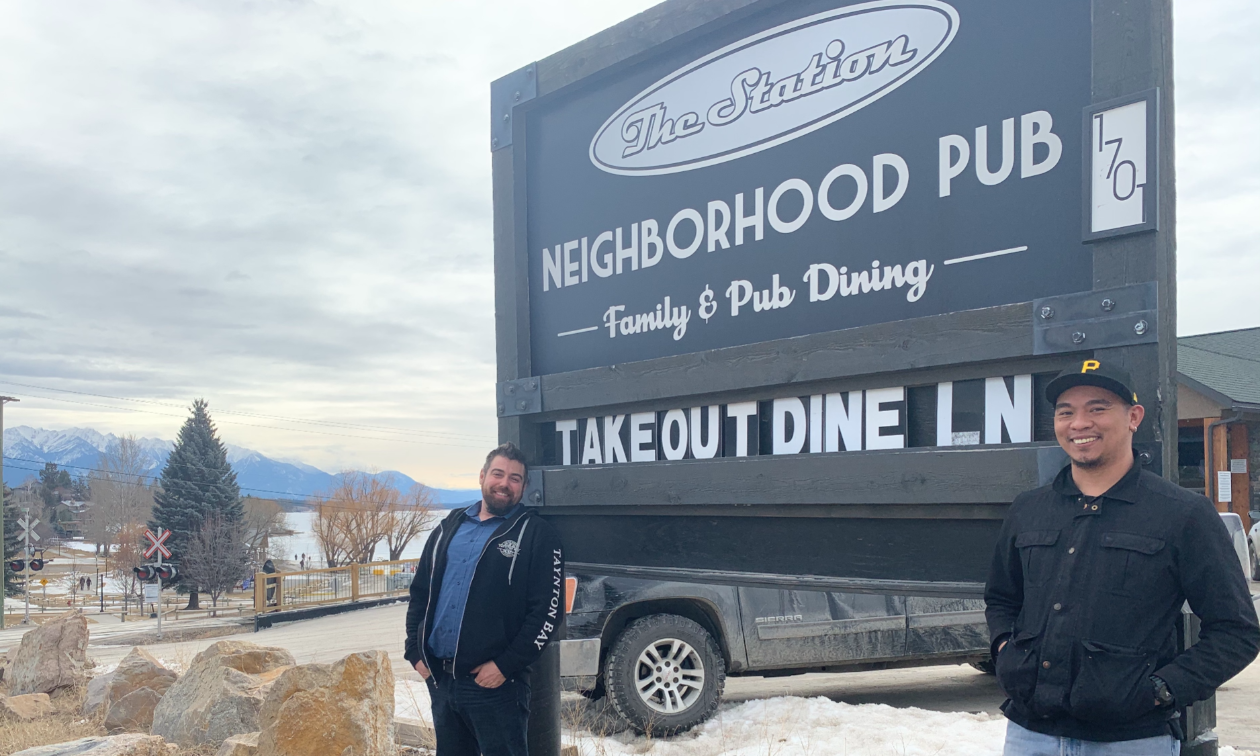 Invermere's favourite watering hole is getting a major upgrade. The Station Pub—known for its next-level pub food, extensive draught beer selection, friendly service, comfy deck and spectacular view overlooking Kinsmen Beach and Lake Windermere—has new owners with ambitious goals. Both owners are local and aim to excel at what they do best.
Co-owner Chris Policar joined The Station Pub's kitchen in 2012 and was promoted to head cook in 2018, where he will maintain his leadership role in the kitchen. Co-owner Ryan "Butter" Karl has worked in many of the Valley's restaurants and is now the new front-of-house manager, training and leading the team of servers and bartenders.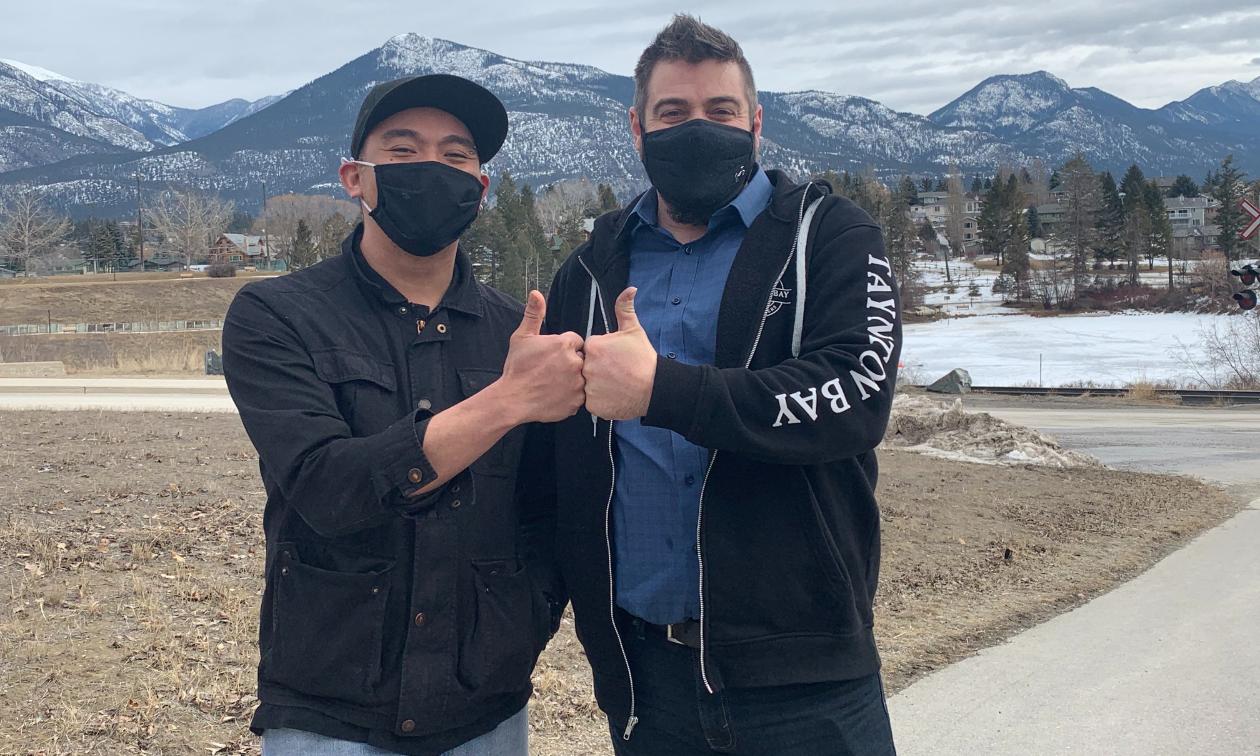 Policar and Karl's first order of business includes at least four stages of renovations planned for 2021. The dated acoustic-foamed ceiling has been scraped off by hand and is being replaced with new beams. Karl took a chainsaw to the closed end of the bar to open it up and improve the flow of movement for the servers and bartenders. The kitchen will be expanded and upgraded. Early this summer, the pub will replace the windows with collapsible glass, opening up the main dining area onto the deck and allowing for an uninterrupted view of Lake Windermere, Kinsmen Beach and the Whiteway, with the Rocky Mountains beyond. New tables and chairs have been ordered for the fall. Together, these major changes will create an open, fresh look and feel inside the pub.
"We are often the go-to place during or after a day of skating, skiing or just being outdoors," said Heather McLeod, community relations manager for The Pub Hotel. "We see ourselves as a community meeting place where busy locals and visitors can rest and refuel."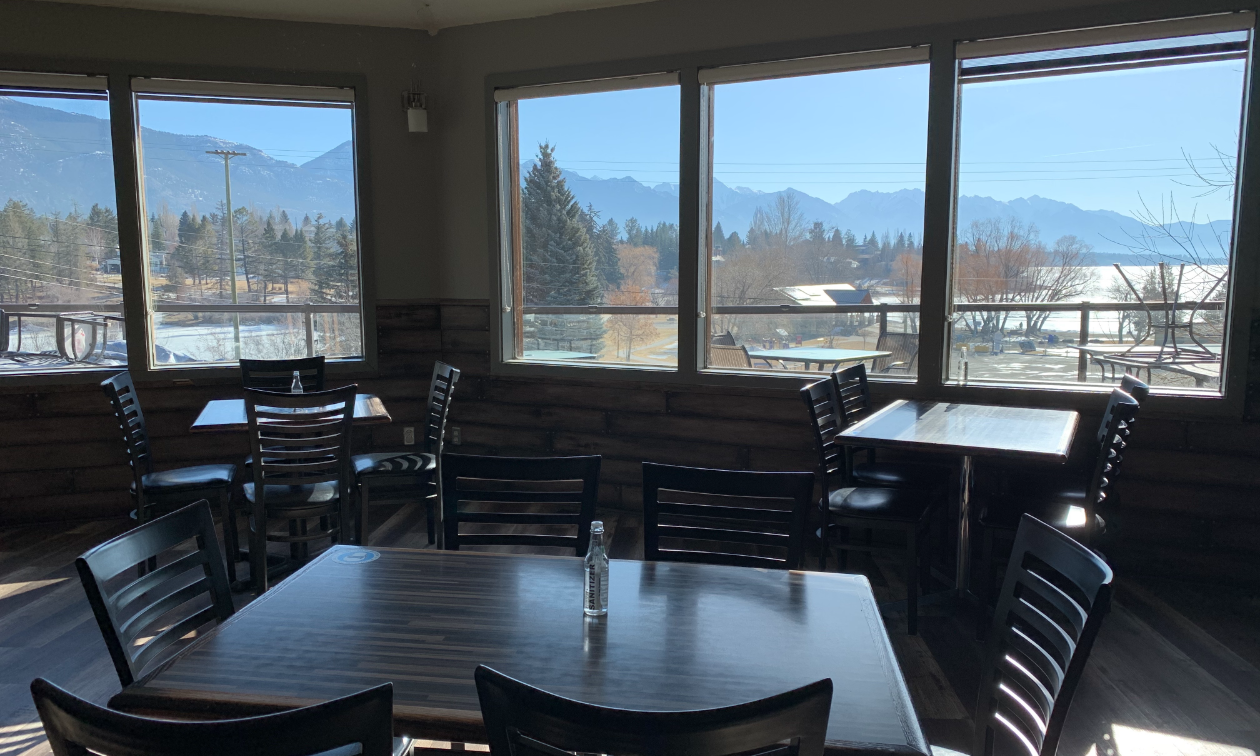 Then there's the food and drinks themselves that will be refreshed. The pub already boasts the most draught beers on tap in the Valley at 19. A new cocktail menu is in the works to take full advantage of the pub's strong ties to Taynton Bay Spirits, which is located just downstairs from the restaurant. The pub's current menu includes gluten-free, vegan and vegetarian options, with kid-friendly options to ensure families feel welcome. New menu items will continue to reflect these values.
Before the pandemic, The Station Pub hosted numerous community events, including a popular trivia night, NHL and UFC broadcasts, and live music performances. Policar and Karl are excited to bring back these fan-favourite events and show off the remarkable changes to The Station Pub in 2021.

"There will be a grand opening to celebrate this new era of The Station Pub once the COVID-19 restrictions allow for such an event," McLeod said. "As the pandemic restrictions relax, the new owners are eager to host events that will bring our community together in a safe, fun way."