Virtual reality has a home in Creston
Patrons of all ages can be entertained and educated at Kootenay Virtual Reality in Creston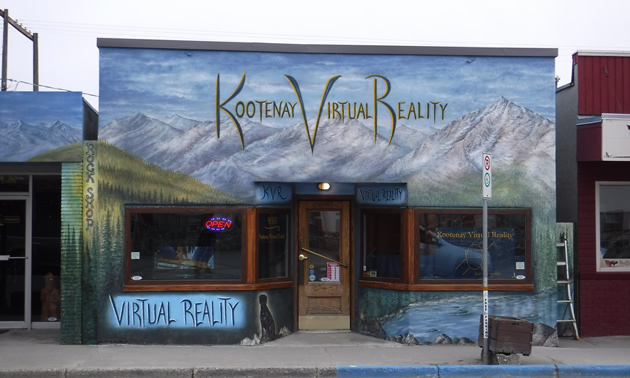 On March 7, 2019, Steve Fischer brought an exciting new entertainment option to the Kootenays. Kootenay Virtual Reality (KVR) is the first virtual reality studio in Creston and possibly in the entire Kootenay region.
"We're also the smallest community that I know of, from Penticton to Lethbridge, that has a VR studio," Fischer said. "This area is fantastic for outdoor activities, but other than the bowling alley and the movie theatre, there's not much for teens to do in town. And even for the 20's and 30's crowd, if they're not into going out drinking, the entertainment options are limited."
And lest you think that virtual reality is strictly for the young and tech-savvy, Fischer said that visitors to KVR range in age from seven to 80.
KVR has four eight-by-eight-foot VR stations, each with a TV and a headset. If two or more people are at the station, one can wear the headset and the other(s) can see the action on the TV, and then swap positions so that everyone gets the VR experience.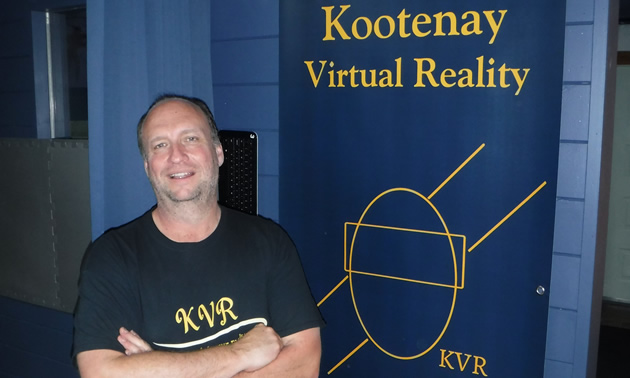 "Virtual reality Google Earth is hugely popular," said Fischer. "We can put you right on the street anywhere in the world, and you can look around and explore. We get people in their 70s coming in and really enjoying the Google Earth experience."
Fischer said he has used Google Earth to see many places. For instance, he has "visited" Australia to see where his friend lives and even explored one of his friend's favourite hiking trails.
Have you always wanted to visit the Eiffel Tower? Or the Colosseum? Or walk the streets of your home town, or Montreal or Bangkok or Sydney? Photographs can be beautiful, but the virtual reality experience puts you right in the photo.
"This isn't just something for teenage boys who want to play war games and race cars," said Fischer. "It's gaming, but there's much more to it."
Beat Saber is a popular game for all ages, and children aged eight to 13 love Job Simulator, where they can pick from four careers—an auto mechanic, a short-order cook, an office worker and a convenience store worker—and experience a (strange) day on the job.
If you want to try the escape room experience, KVR has five or six options that range from the easy to the very difficult.
Fischer recommends calling ahead to book your station. Whether you're a single person or a group, rates for station rental are $10 for 15 minutes, $18 for 30 minutes and $30 for an hour. KVR is closed on Mondays and Tuesdays, and open from 4 p.m. to 10 p.m. Wednesday to Friday and 2 p.m. to 10 p.m. on Saturdays and Sundays.