The new face of the Creston Valley Farmers Market
Twenty-three-year-old Rylee Christenson is stepping into some big shoes at the CVFM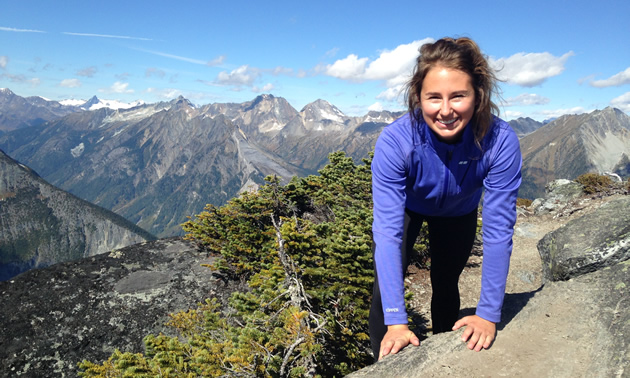 Rylee Christenson, a recent UVic grad with a B.Sc. in geography, is happy to be the new manager of the farmers market in her hometown of Creston.
As her predecessor, Jen Comer, had done eight years earlier, Christenson applied for the Creston Valley Farmers Market (CVFM) manager position via email. However, this time the email didn't show up in Creston. Receiving no response, Christenson—who was in New Zealand at the time—thought she'd missed out.
"In the first round, they didn't find anyone to replace Jen," Christenson said, "so they had to re-post the position after I got back to Creston. So I really lucked out—I got the interview and I got the job. I think it was meant to be.
"Jen has been fantastic with my transition into the job, and I'm enjoying getting to know our vendors and the products they sell. We have a wonderful diversity of food and farm producers in the Kootenays, as well as artisans. I'm excited to see where the summer takes us."
Playing by the rules
The Association of BC Farmers Markets stipulates that at least 51 per cent of vendors at its member markets must sell farm and food products. Maintaining that level is something of a challenge for the CVFM, given that it is a year-round market with a great number of artisans eager to be market vendors.
"The board is trying to come up with a plan or policy to encourage more farm and food producers or to limit our artisans, which we don't want to do," Christenson said. "If we can boost our farm and food vendor numbers, then we won't have to restrict our number of artisans."
For the winter season, the market moves into the rec centre—the Creston & District Community Complex—where limited space dictates the number of market vendors.
"We actually go into debt in the wintertime because the indoor market space costs us so much more than the outdoor one, but it's something that we want to offer regardless," Christenson said. "It makes our vendors feel supported and it keeps the interest in the farmers market going all year long. It's something that we see as really valuable."
The CVFM, located on the south side of the highway, behind the visitor centre, is open on Saturdays through the summer from 9 a.m. to 1 p.m. Check the website for hours and location of the winter season market.