Kemlee Equipment and Kubota Expands With New Facility in Creston
The Creston-based dealership is owned and operated by businessman Daryl Kemle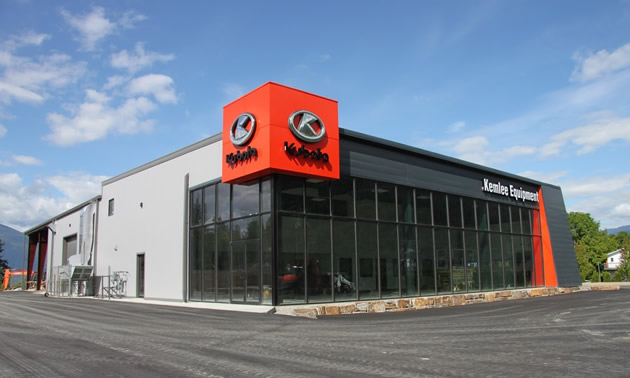 It's move-in-week at Kemlee Equipment in Creston as they relocate their Kubota dealership to their brand new facilities on Northwest Boulevard.
Building for the future is what Kemlee Equipment is doing with their investment in a new free-standing building for their Kubota dealership. The Creston-based dealership is owned and operated by businessman Darrell Kemle and the company is celebrating 40 years in business in 2019.
The new building, which is 10,700 square feet, features a spacious showroom, functional sales and administration offices and a full service shop, parts and accessories facility. With high visibility Highway #3 access, the new dealership has an easy-to-maneuver outdoor sales lot with generous display room, with lots of assembly and storage room at the back of the property.
"Right from my initial thumbnail sketch to the finished architectural drawing, I wanted to design a very customer-friendly dealership," said Darrell Kemle, owner of Kemlee Equipment. "We worked closely with Kubota for their input and with our architect designer and engineers so that we ended up with a building that not only has great street appeal but is very functional as well."
Kubota's bright orange line-up of equipment includes tractors, mowers, utility vehicles, mini excavators, skid steer loaders, compact track loaders, wheel loaders, tractor loader backhoes and track carriers. The new Kemlee Equipment Kubota dealership is located at 1309 Northwest Boulevard in Creston.
Watch for their official grand opening on October 24, 25 and 26th.