Jimmy's Pub in the Creston Hotel: Where everybody knows your name
The Creston Hotel is even more welcoming thanks to an abundance of upgrades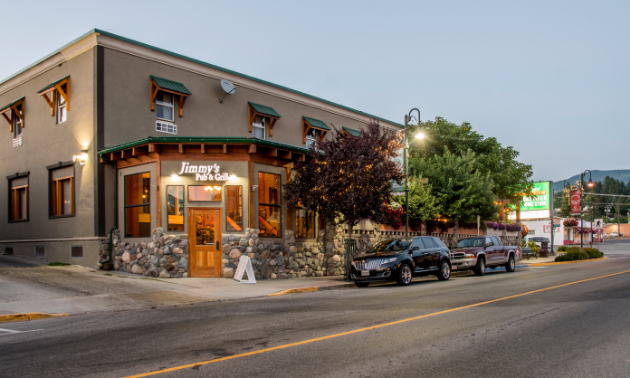 When staying at a hotel, some people just want a place to sleep so they can get back on their way the next day. Other people like a cozy environment with a warm reception from the employees and a casual hangout where they can drink something cold and shoot the breeze with the locals. If that sounds like the hotel experience you're after, the Creston Hotel—along with Jimmy's Pub, which resides inside—is the accommodation for you.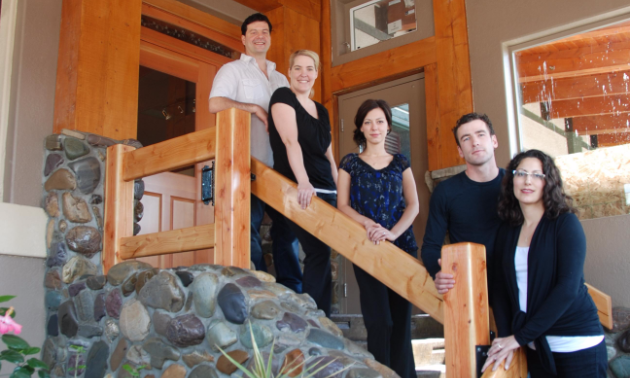 "It's a local favourite watering hole," said Mimika Coleman, co-owner and manager of Creston Hotel Ltd. "It's a nice, social place to be. Everyone knows each other, kind of like (the TV show) Cheers, where everybody knows your name, literally. I could tell you every single person that walks in, where they work, what they drink—although sometimes I know what they drink and not their name (laughs). You know that guy that wears the hat and drinks vodka paralyzers? He says 'hi.' "
Modernization
The Creston Hotel and Jimmy's Pub have recently undergone a massive makeover. Old drop-down ceilings have been replaced by a new decorative ceiling with speakers grafted into the framework. The Wild West-ish chandeliers have been supplanted by modern lighting. A glowing gas fireplace has taken the place of a dated cabinet.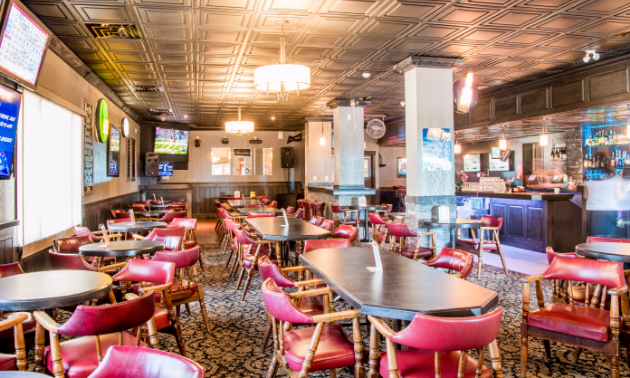 Gaming is a big part of what Jimmy's offers customers, and that aspect has been revamped as well. Crisp new dartboards and a pool table invite novices and pros alike to enjoy a competitive or casual gaming experience. Watching sports at Jimmy's is better than ever as the tube TVs have been scrapped in favour of big, clear flat-screens.
Local craftsman Ken Goldsmith rebuilt the bar to twice its former size, expanding it all the way down the entire expanse of the room. He also hand-crafted much of the cabinetry and furniture within Jimmy's, which have been sanded and refinished.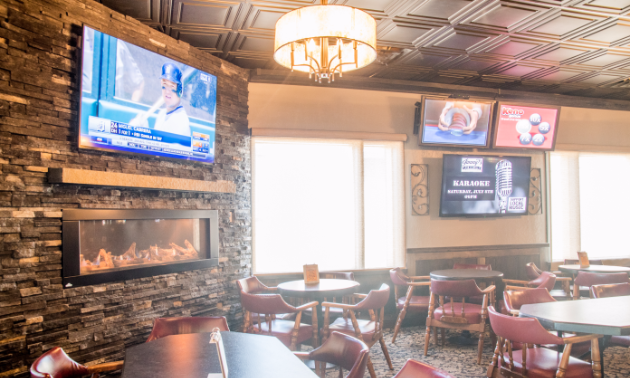 Jimmy's Pub is the place to be on Saturday nights thanks in part to the newly installed DJ booth. The first Saturday of the month is a jam night hosted by various local musicians. Karaoke, a crowd favourite, is held on the second Saturday of the month, followed by a ladies night the following week, which features martini specials and male entertainment. The month closes out with beanbag and dart tournaments or an evening hosted by a live band or travelling DJ.
If the confines of the pub feel a little cramped for your style, head outside to the redone patio. The space seats up to 100 people comfortably on "brand new chairs—big roomy ones that could fit a 400-pound man in them," said Coleman. "It's the best patio in the Kootenays, don't you know?"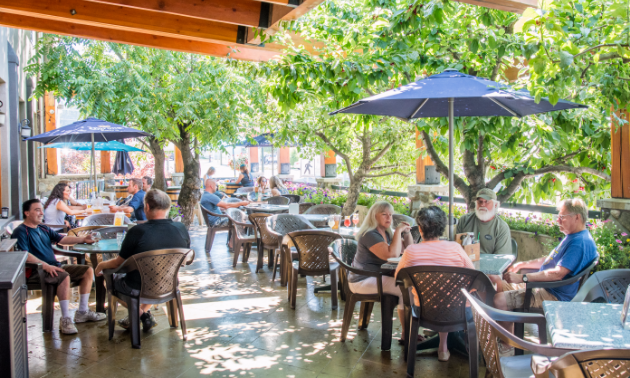 Brand new equipment, rock work, wainscotting, crown mouldings, hardwood floors and a fresh coat of paint round out the upgrades made to the Creston Hotel and Jimmy's Pub. Despite the transformation, the all-in-one stop never closed its doors to its customers as renovations were completed during overnight hours.
Back in the '30s
The Creston Hotel has a gone through a slew of changes within its 81-year-old walls. One of the few things that hasn't changed much over the past eight decades is ownership. The hotel itself was built in 1936 and has only been owned by two families and two generations in that time. It was originally built by John Shean Sr., passed down to his son, John Shean Jr., and then Jimmy Karountzos, Mimika Coleman's father, purchased it in 1995 off of his friend, John Shean. "Shean still sits up at the bar every single day and gets his paper delivered here," Coleman said.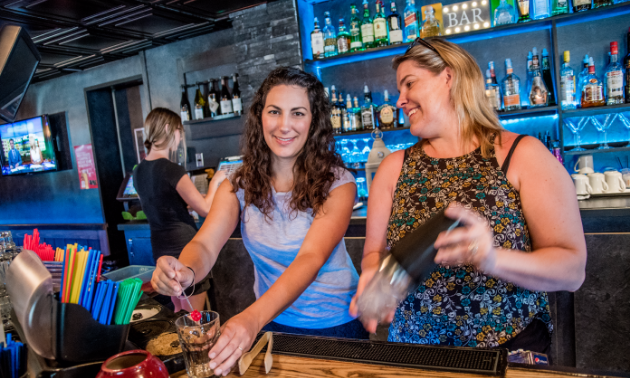 The close-knit ownership of family is a point of pride for Coleman. "It's a family business passed down from my father to his children," she said. "Myself, husband, brother and his wife are all a team here. We work really well as a family. I don't plan to sell it. I'm hoping my kids will take it over."
The congenial nature of ownership trickles down to staff and customers. "When you work here, you get stuck as part of the 'Jimmy's' family and you never get to disown us," said Coleman. "Customers are also my friends and family because we see them more than our friends and family."
So pull up a stool and introduce yourself the next time you're at Jimmy's Pub inside the Creston Hotel. Chances are you'll be remembered the next time you come in, and the time after that. Where everybody knows your name . . .