Innovative ideas
Ongoing community support is attracting doctors to town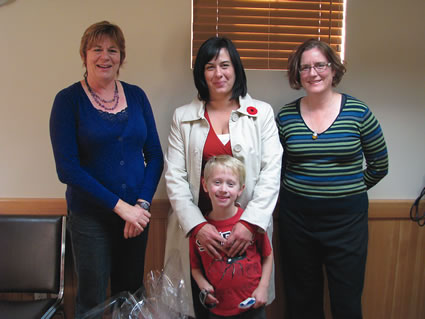 A health recruiting program in Creston is overcoming the barriers associated with drawing doctors to rural locations.
"There was a gap in the (hiring) process at the community level," said Deryn Collier, health professional recruitment advisor. "Some of the referrals weren't happening as positively and proactively as they could be."
To solve this problem, the Creston Valley Health Group implemented a health recruiting program, one of the first of its kind in B.C. The goal was to promote the area in a way that would ensure candidates could become knowledgeable about the Creston Valley and would know that their needs could be met, even in a smaller setting.
"It can take between 12 and 18 months to recruit a doctor," said Collier. "We will continue to support the clinics in 2010 . . . (because) even if we're not actively recruiting, we want to be available if the situation changes."