Cultivating opportunity with Fields Forward
Fields Forward works to harness and build up existing food-and-farm strengths through collaboration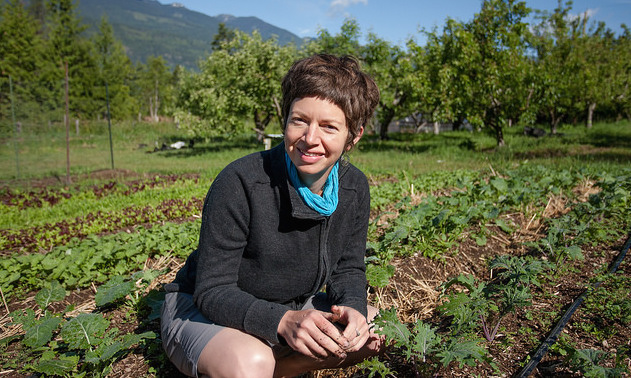 When Fields Forward launched in Creston, B.C., the district got an exciting initiative focused on food and agriculture. While it can be difficult to define, Fields Forward works to harness and build up existing food-and-farm strengths through collaboration. It has brought together partners and volunteers from around the area. The result is nine working groups, each focusing on developing and improving a different aspect of the local foodshed.
Paris Marshall Smith was at the launch forum in January of 2016 and has now taken on the position of Fields Forward co-ordinator. The role has her offering support to the various working groups and projects that came out of the initial forum.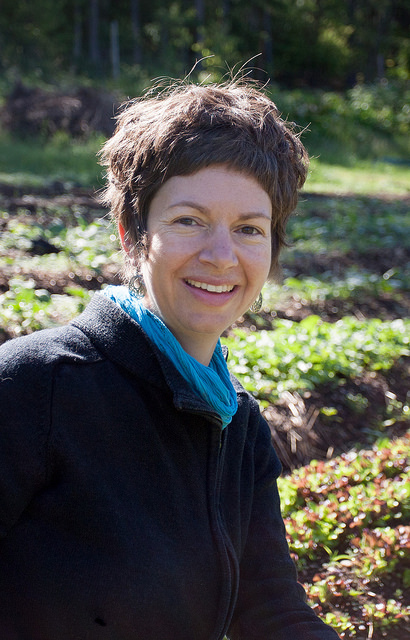 Work worth doing
Marshall Smith believes that promoting sustained and strong agriculture is important to the Creston Valley because it is an area of abundant opportunity and potential. When she first moved to the area—she now hails from Riondel—she brought an extensive background in agriculture and was amazed at the quality of the valley soil and the capacity for production. Creston is a positive anomaly in the province, she said, with low levels of development and strong agricultural production.
"My strong interest is building relationships and that's one of the reasons I really like food—it's such an easy way to connect with people," said Marshall Smith. "It's very tangible and it generally elicits positivity around people . . . I think where I get excited is seeing people engaged and feeling that it's supportive to people. I think my role is really to add value in that place and make sure that it's really worthwhile."
Growing the economy from the ground up
Fields Forward resulted from community-directed funds, a Columbia Basin Trust initiative. Creston and district—from Yahk to Riondel—is receiving $200,000 a year over three years. Much time and effort was spent in planning to ensure that the funds would be used to best meet the needs of the community. Three themes emerged from the process—youth and children, community investment and food and agriculture. Fields Forward is the outcome of the food and agriculture piece, and it is particularly focused on the economic benefits that can result from a strong local agricultural scene. The initiative is operating on a collective impact model that has been remarkably successful in Vermont called Farm to Plate.
"We're taking the same approach," said Marshall Smith. "How do we support our economy? How do we create meaningful livelihoods? (What about) full employment? How do we invest in that level of activity in our community through food and agriculture? So it's very exciting to be working in food and agriculture. That's an area that I'm very excited about, but really the primary driver is investment in individuals, investment in families, investment in livelihoods. Food and agriculture is the means to achieving that."
Groups on the go
Since Fields Forward launched each group has moved forward on its own project. Marshall Smith said several have had their focus evolve while others have already made big strides towards achieving their goals. In June Fields Forward is holding an event to reconnect participants with the bigger picture. There will also be an exciting announcement about a significant piece of Fields Forward.
Marshall Smith is optimistic that the efforts of the working groups will result in tangible, realized results. People have been very generous with their time, she said, and the impact from the volunteer investments is expected to be significant to the community at large. She's hoping and working for direct economic benefit and an increase in value-added that will open doors of opportunity for the valley and beyond.
"I am very enthusiastic. I'm very positive, and I think that there really isn't any limitation," said Marshall Smith. "It's not going to flop because there's commitment, there's strength, and (Fields Forward is) built on a foundation that is very deep."