Creston's Buffalo Trails Coffee House on the move
The new space will have substantially more room to serve the coffee crowd with great coffee, and delicious treats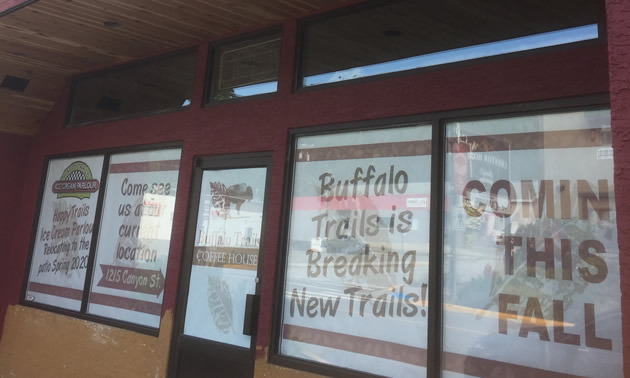 Creston's popular Buffalo Trails Coffee House is moving up the street on the town's main thoroughfare, Canyon Street.
Buffalo Trails will be taking over the former location of the Break in Time Cafe. The new space will give them substantially more room to serve the coffee crowd with great coffee, and delicious treats.
Their associated business, Happy Trails Ice Cream, is slated to take over the patio portion at the Break in Time location come the summer of 2020.
Watch for their upcoming move in the near future — a visit to Creston is never complete without a stop at Buffalo Trails Coffee House.