Creston business builds a solid foundation to stand on
With help from the Columbia Basin Trust, businesses are learning how to maximize their growth potential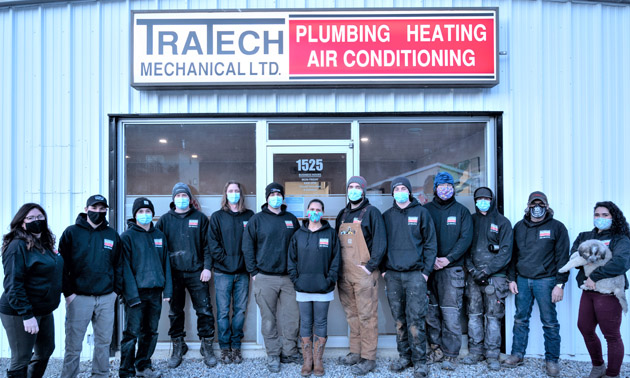 Creston's Tratech Mechanical Ltd. has come a long way since first opening back in 2011. The business—which provides services like plumbing, heating and air conditioning to residential and commercial customers throughout the Creston Valley—started off with a dozen employees. Fast forward to 2021 and the company has expanded into a 0.48 hectare (1.2 acre) parcel of land with two shops and lots of room to grow.
"Construction is crazy," said Traven Huscroft, owner of the company. "We're riding a growth curve. Luckily, we were able to put the infrastructure in place to grab onto that wave and then grow with it rather than be overwhelmed by it and not keep up."
The turmoil of the pandemic has meant that many people have left cities to relocate to quieter locations, including the Creston Valley. That influx of people has meant busy times for the local construction industry in the Kootenays, including businesses like Tratech Mechanical which have had to evolve their business models in order to keep up with the growth.
Huscroft has added a few more positions to his workforce and has hired more appropriately, making sure the employees he hires are qualified to do the job he needs. These well-paying positions impact the local workforce in a positive way. Some of his employees come from the area, including apprentices getting certified to work in the trades. Others, already certified, move from outside the area with their families.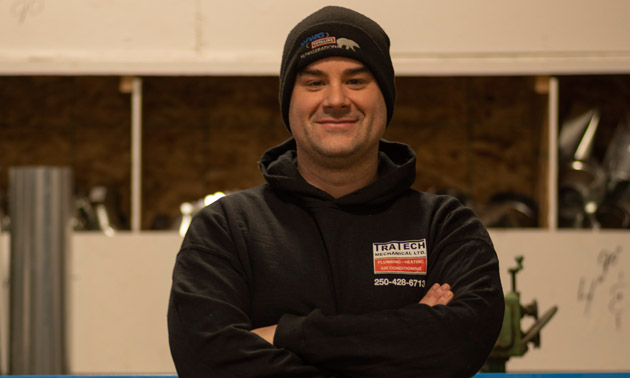 "They're long-term, stable construction jobs," said Huscroft.
Along with Huscroft's new sheet metal shop and bigger and better equipment, the business owner has also started offering water quality testing and associated services.
"As long as I've got systems in place and the numbers to support it, I'll just keep taking on what I can," he said.
Read how the Columbia Basin Trust has lent a helping hand to this successful Creston company.