Brittany's Flower Farm has opened in Creston, B.C.
The new farm and studio is ready to blossom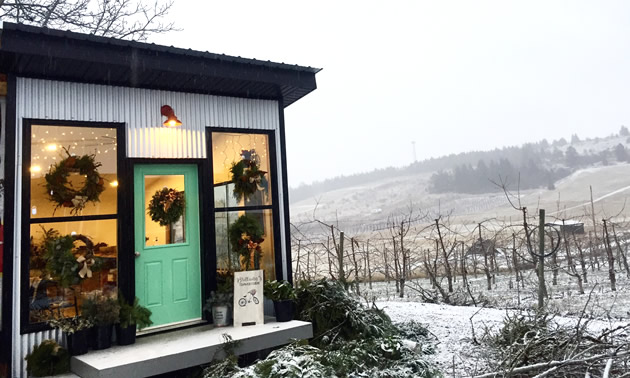 Brittany Tilling was born into a family passionate about flowers and plants. Her mother, a floral designer and passionate gardener, exposed her to that love at a young age. After Tilling graduated high school in Creston, her aunt Pat offered her a job at Morris Flowers. It was there that Tilling's passion for flowers and creating beautiful things began to emerge.
"During my time working at Morris Flowers, I was able to learn about floral design and was given a taste of the floral business," said Tilling. "I knew that this was the industry I wanted to be in. I soon moved to the Okanagan to pursue some business education."
One year ago, Tilling made the move back to Creston to pursue her dream of starting a flower farm and floral design studio. She was ready to bring her imaginings and creative visions to life.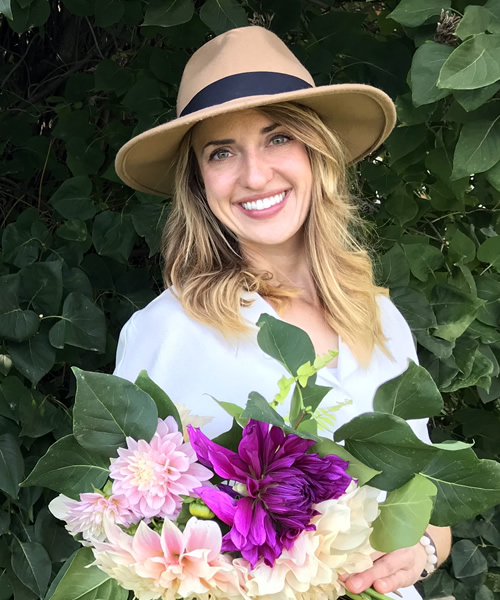 From the ground up
"I loved the idea of foraging and curating seasonal and nature-inspired designs, which reflect the bounty and beauty of the Creston Valley," said Tilling. "Fortunately, my parents own an acreage in Creston, where I have been able to plant flowers. My Dad, along with his construction company, TB Contracting, converted an old shed into my new floral studio."
The studio is blessed with a view of the stunning Skimmerhorn mountain range, a cherry orchard and vineyards, which Tilling can't help but be inspired by. She has received tremendous support from her family, friends, and mom (who is also her business partner).
Producing new product
The flower farm's seasonal floral designs are curated with locally grown blooms during the summer months. Tilling has become passionate about reviving old-fashioned blooms, similar to those someone of an earlier generation might have grown in their garden, like sweet peas, cosmos and asters.
Dahlias have become another favourite and are integral to many of Tilling's creations, as they are lush, come in almost every colour and add texture to any arrangement.
"I look forward to incorporating many of our blooms into our 2019 wedding designs," said Tilling. "Being able to share flowers that have been grown at our farm with our customers and community gets me excited."
Foraging throughout the Creston area is where Tilling and her mother often find their design inspiration.
"I love wandering out into the woods or pulling onto the roadside to see what nature has to offer," Tilling said.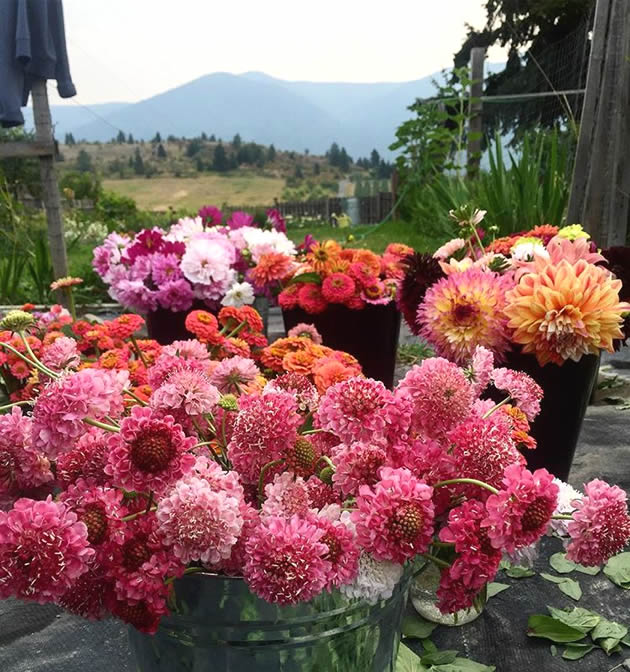 Encouraging growth in other entrepreneurs
Upon moving back to the Creston Valley to pursue her dream, Tilling had many uncertainties. While she didn't have all the skills she would need at the time, especially when it came to growing her business, she realized that simply acting on her ideas grew her confidence.
"I've learned a tremendous amount by stepping out and trying new things," said Tilling. "Through risk-taking and mistake-making, I have learned so much about being a flower grower and entrepreneur. If you have a dream or an idea, try it and see what happens."
To see some of Tilling's arrangements and creations, visit the business' Instagram page.