Volunteer thanks
Visitor centre volunteers are important ambassadors for the Kootenay region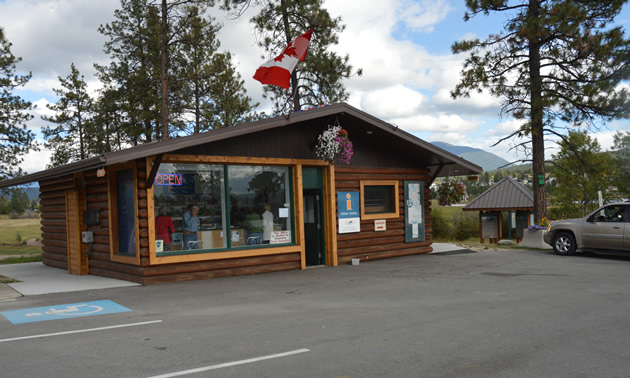 With the Labour Day weekend behind us, summer 2016 is officially over. Monday, September 5 was the last day of the season for the Visitor Information Centre at the west edge of Cranbrook, and the centre is now closed until spring.
The visitor centre is staffed by volunteers, and the two on duty were certainly busy when I dropped by on Friday, September 2. There were 10 vehicles in the parking lot and five people inside, being attended to by Don and Linda, pictured here.
Linda said that while the centre is a busy place all summer, some of the people who stop in the parking lot don't actually go inside. It's a great place to stretch your legs, check out the information that's posted outside, have a meal at the picnic tables or wander along the edge of Elizabeth Lake.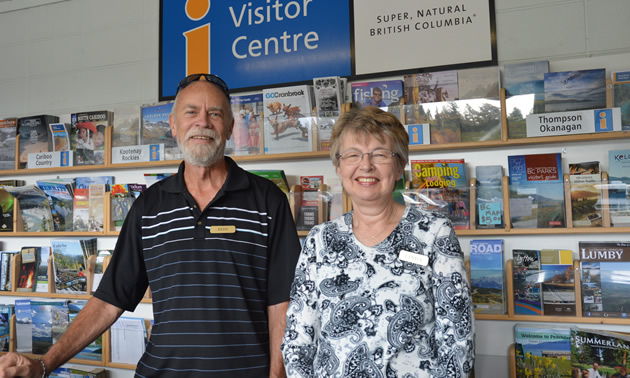 Inside there's an extensive array of maps and brochures to inform visitors about the many attractions and amenities in the area: recreational options, shopping, historical sites, food outlets and other services. And the well-trained volunteers are happy to answer questions about Kootenay attractions and upcoming events.
Kootenay Business magazine salutes the visitor centre volunteers, with thanks for their hours of work and their dedication to showing Cranbrook's very best face to our visitors.